How Tinubu's Govt Can Address Power Problem to End Pain of Subsidy Removal, Experts Speak
Experts have said that ending the perennial power problem in Nigeria will help in resolving some of the economic problems associated with subsidy removal
A power expert, Engineer Adesola Oyedotun, expressed confidence that with the right ideas, a permanent solution to the power problem was possible under the present government of Bola Tinubu
Experts also say another key solution in the power sector is for the new administration to address the metering gap urgently
FCT, Abuja - As controversy rages on over the removal of fuel subsidies by the Muhammadu Buhari government, experts have suggested that ending the perennial power problem will help resolve some of the economic problems associated with subsidy removal.
Recall that President Bola Tinubu, upon take-off of his administration on Monday, May 29, ended the subsidy regime, saying that since there is no provision for it in the budget by the Buhari government, "subsidy is gone."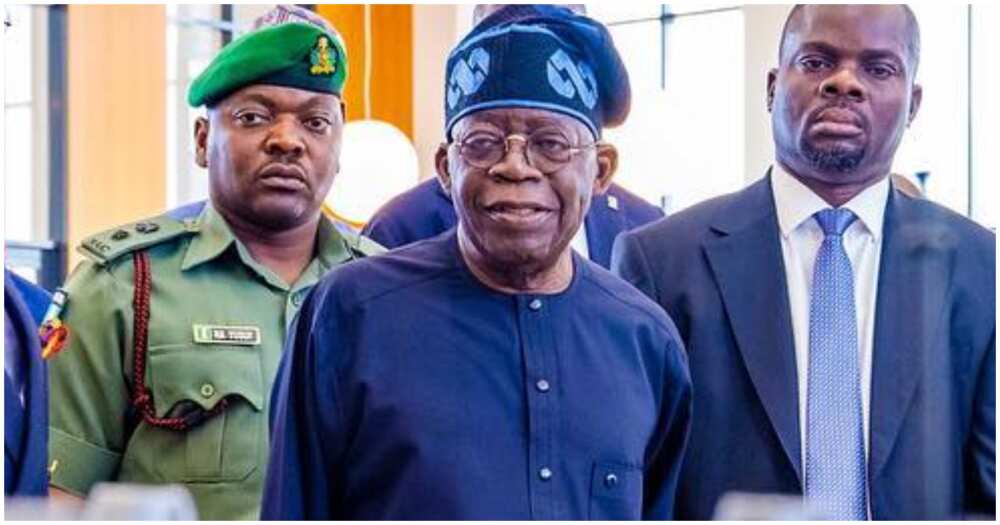 This is coming when Nigeria still faces power problems. Power supply across Nigeria remains epileptic despite efforts to fix the problem. To date, Nigeria generates between 4000 - 5000 megawatts of electricity which remains insufficient for distribution.
But a power expert and engineer with one of the Discos, Engineer Adesola Oyedotun, has expressed confidence that with the right expertise and ideas, a permanent solution to the power problem was possible under Tinubu's government.
PAY ATTENTION: Share your outstanding story with our editors! Please reach us through info@corp.legit.ng!
He expressed hope that if fixed, the power sector has the capacity to end other economic issues tied to it.
Investing in alternative power source
In an exclusive chat with Legit.ng, the Power System Engineer said investing in alternative or supporting power sources will boost the power sector.
According to the former banker, an alternative power source is another way to go in order to support the sector. He said already, many Discos are beginning to weigh the option.
According to him:
"Currently, there is what we call 'embedded' which is going on in the power sector. At least, I know Eko Disco is doing 'embedded' and Abuja Disco is also trying to key in."
Explaining how 'embedded' can support the sector, he said:
"Embedded in the sector is a stand-alone generation to support the current generation.
"Under this, there is an option of either using gas or solar for power generation to support a particular location where the customers also pay different tariffs for such plan.
"It's a laudable initiative but I believe we can do more than that."
Why Tinubu will turn around the sector
Projecting how the new government can tackle the power problem, Engineer Oyedotun believes Bola Tinubu, who he said was selfless and determined, should be able to improve the sector significantly within a space of time in office.
He said:
"I know President Asiwaju Bola Tinubu as a very dynamic politician who does exactly what he says and being selfless to the things that bother on this country, I have no doubt he will address the problem of the sector significantly within a short period of time.
"He is a man who believes in ideas and I know his doors are wide open for people with great ideas and are willing to share with him or his team for a lasting solution.
"I believe a 10-year roadmap in the power sector with great plans will do a lot. Many countries have advanced in power generation, and we need good ideas to move beyond our usual 4000 and 5000 megawatts."
Metering and meter bypass
Another key solution in this sector is for the new administration to urgently address the metering gap, which will boost Disco performance while also expecting a stringent law to back up Disco on customers bypassing meters because existing available NERC rules cannot discourage customers from meter bypass.
The expert continued:
"I also believe the current administration will attract investors into the power sector, which the sector needs in order to stabilize."
NUEE commences strike
Meanwhile, a circular issued on June 2, 2023, by the National Union of Electricity Employees (NUEE) ordered the immediate mobilization of the union for the commencement strike in protest against the removal of fuel subsidies.
In the notice signed by the AG. General Secretary, Dominic Igwebike, the decision was sequel to the emergency meeting called by the labour unions over the removal of fuel subsidy and its effect on the masses.
The union declared and directed members to commence strike from midnight on Wednesday, June 7.
Subsidy removal hastily done, former NERC chairman says
For Dr Sam Amadi, a TV analyst and former Chairman of the Nigerian Electricity Regulatory Commission (NERC), enough palliatives are yet to be on ground; hence subsidy removal was ill-timed and hastily done.
In an interview on Arise TV Sunday night, Amadi argued that nothing has been done in the transport sector to cushion the effect of subsidies on commuters.
According to him, even if the government had bought just 3 buses each for state capitals across the country, such would help alleviate some of the pains and create jobs.
Address power issue first - Expert
Linus Adejor, a businessman in Abuja and former PHCN distribution officer, said power is tied to the rest of the economy. He argued that once power stabilizes, businesses will thrive.
According to him, emphasis should be placed on strengthening the power sector as against removing subsidies and doing nothing to end the current situation in the power sector.
"You can't remove subsidy, yet people are still struggling to have a few hours of power supply in their homes and offices. Are we not going to buy fuel again? I would expect that the moment you remove subsidy, over-reliance on fuel for other energy use should have reduced. Do you expect a man who is into small restaurant business to continue to buy fuel for his generator under this regime of no subsidy? How much will he make at the end of the day?
"To me, they must fix power first and I believe Tinubu has the capacity to fix power in the country. I understand he has all it takes to fix power based on his experience."
House of reps reveals position on fuel subsidy removal by President Tinubu
Earlier, Legit.ng reported that during plenary on Tuesday, May 30, members of the House of Representatives sent a commendation to President Bola Ahmed Tinubu.
The lawmakers' praise follows President Tinubu's decision to remove the subsidy on Premium Motor Spirit (PMS), popularly known as petrol.
Source: Legit.ng