Old Naira Notes: FG Takes a Stand, Says It Will Obey Supreme Court Order on Deadline
The Federal Government has disclosed what it would do about the Supreme Court order stopping the CBN from banning the use of old naira notes today, Friday, February 10
The Attorney General of the Federation and Minister of Justice, Abubakar Malami, stated that the government would abide by the Supreme Court order
Malami, however, said the FG would still go ahead to challenge the order and the suit by the three governors
The Federal Government (FG), via the Attorney General of the Federation, Abubakar Malami, has revealed its position on the Supreme Court order restraining the Central Bank of Nigeria (CBN) from stopping the circulation of the old naira notes.
Malami, on Thursday, February 9, 2023, said that while the Nigerian government would abide by the Supreme Court's ruling restraining the CBN from demonetising the policy, it would still take steps to set aside the interim order.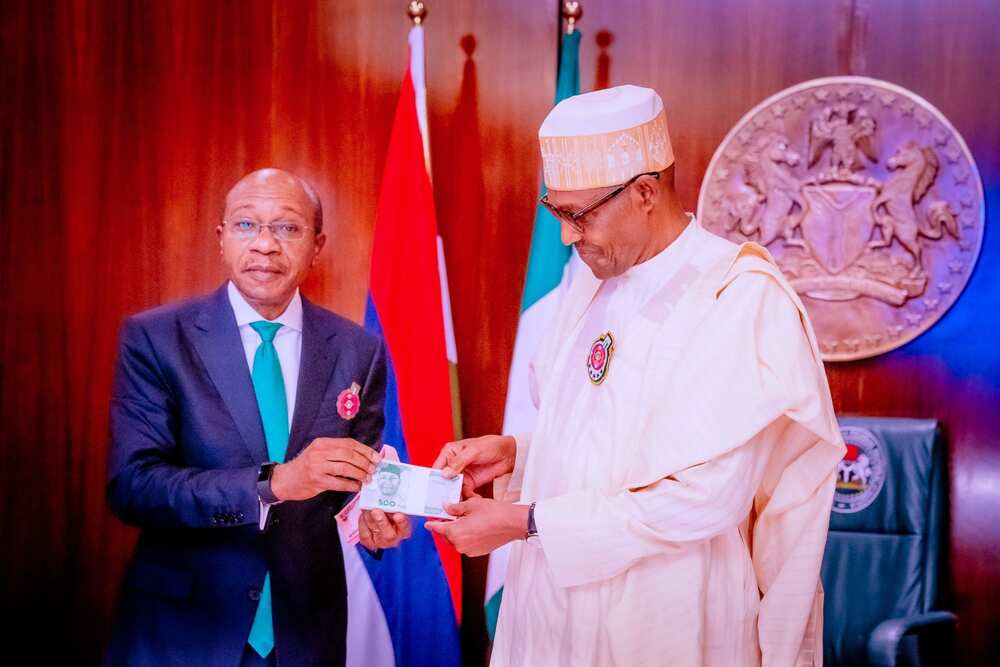 FG restates commitment to the rule of law
ThisDay reports that the AGF affirmed that the FG, in deference to the rule of law, would abide by the Supreme Court order, despite its intention to challenge it and would do so within the ambit of the law.
Malami's comments come as the FG filed a suit challenging the order of the Supreme Court on a case by three state governors questioning the February 10 deadline set by the CBN to phase out old N1,000, N500, and N200 banknotes.
Malami added that the FG could challenge any order it is not pleased with, saying it would do so using lawful means.
His words:
"The rule of law provides that there has to be obedience to the judgment and orders of the Supreme Court. The rule of law provides that when you are unhappy with a ruling, you can file an application to set it aside. In compliance with the rights and privileges vested in us as a government, we are equally looking at challenging the order and seeking for it to be set aside."
FG insists on challenging the suit by three governors
He further stated that the Nigerian government had put machinery in place to challenge the apex court's jurisdiction to hear the lawsuit filed by the three governors.
Malami said:
"The Supreme Court granted the order, and the order incidentally lapsed on Wednesday, February 15, 2023, which is the day of the hearing; with that position in mind, we have taken steps to file an objection challenging the jurisdiction of the court to entertain the matter."
He declared that the federal government wants to challenge the Supreme Court's jurisdiction because CBN is an integral and necessary party to the matter regardless of the hue it takes.
Naira swap: Nigerian government asks Supreme Court to dismiss suit stopping deadline
Legit,ng reported that a day before ending the circulation of old naira notes, the Central Bank of Nigeria(CBN) is yet to react to the Supreme Court decision temporarily stopping it from ending the circulation of old naira notes on February 10, 2023.
Instead, the apex bank governor, Godwin Emefiele, met with President Muhammadu Buhari at Aso Rock on Wednesday, February 9, 2023, over the court's decision.
Nigerians are waiting with bated breath for a statement from the Central Bank on the next line of action over the Supreme Court decision.
Source: Legit.ng