"Richest Banker": Data Shows How Zenith Bank Owner Jim Ovia Made Over N9bn in Just 5 Days
Jim Ovia, owner of Zenith Bank, experienced a significant increase in his wealth, surpassing N9 billion in just 5 days.
This is thanks to the remarkable rise in Zenith Bank shares on the Nigerian Exchange
Ovia's newfound wealth solidifies his position as one of the wealthiest men in Nigeria, while also reflecting investors' confidence in the bank's operations
PAY ATTENTION: Сheck out news that is picked exactly for YOU ➡️ click on "Recommended for you" and enjoy!
Zenith Bank's Owner Jim Ovia wealth has increased by N9.37 billion in a span of five days from May 15, 2023, to May 19, 2023.
This surge was fueled by the bank's share price reaching its highest point in the past 65 days.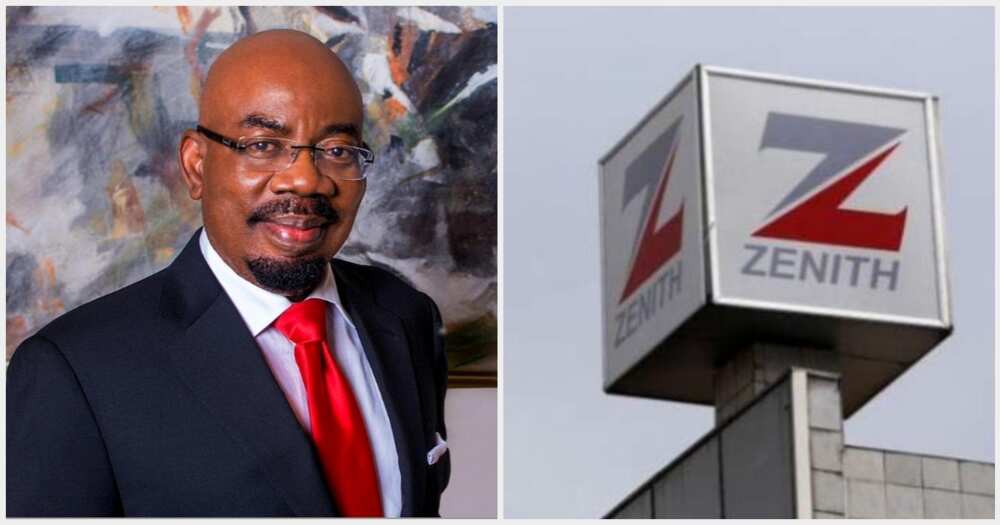 Data obtained from the Nigerian Exchange Limited (NGX) revealed that Zenith Bank's share price closed trading on Friday, May 20, 2023 at N26 per share.
This is a 7.66 percent rise when compared to 24.15 per share it opened the week on Monday, May 15, 2023.
Checks further show that the last time Zenith Bank's share price rose to N26 was on Tuesday, March 7, 2023.
How Jim Ovia made over N9 billion in one week
As one of the major shareholders of Zenith Bank, Ovia holds 5.07 billion (5,070,127,770) shares in the bank as at the end of December 2022.
The surge in share prices within the period under review resulted in substantial growth in the value of his shareholdings.
At the beginning of the week(May 15), Ovia's total shares were valued at N122.44 billion, but by the end of the trading week(May 16), they had risen to N131.82 billion.
This represents a gain of N9.37 billion in just five days.
The increase in Ovia's wealth solidifies his position as one of the wealthiest individuals in Nigeria.
Elumelu's wife buys more Transcorp shares
In a similar report, Awele Elumelu, the wife of Tony Elumelu, has bought N6 billion worth of shares in Transcorp.
The investment makes her the third-largest shareholder, which helps the family have a firm grip on the company.
Transcorp Group is one of Nigeria's leading Conglomerates with investments in the hospitality, power, and oil & gas sectors.
Source: Legit.ng