Biden backs US auto workers, saying profits should be shared 'fairly'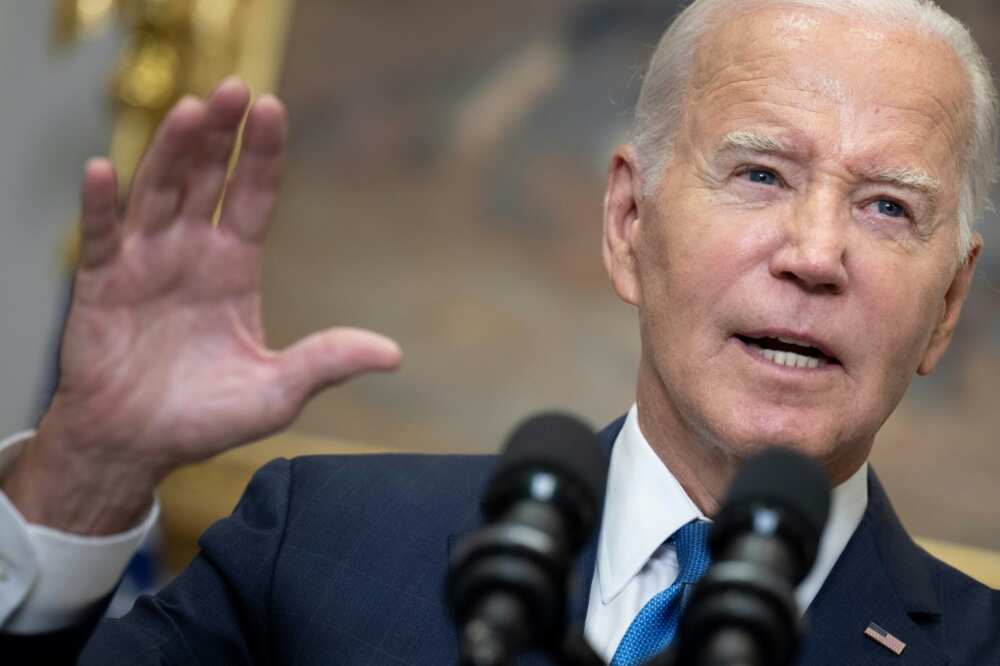 President Joe Biden sided with striking US auto workers Friday, saying they had not been given a fair cut of record profits at the "Big Three" manufacturers.
"Auto companies have seen record profits…. Those record profits have not been shared fairly, in my view, with those workers," Biden said.
In televised remarks from the White House, Biden urged a contract that "sustains (workers) in the middle class."
"It's my hope the parties can return to the negotiating team to forge a win-win agreement."
The strikes threaten Biden's 2024 re-election momentum, as he often touts his support for unions and has made reviving US manufacturing a key campaign plank.
The walkout followed a failed last-minute push by General Motors, Ford and Stellantis to produce an agreement before the deadline late Thursday.
Biden said he had been in touch with both sides and would now send two administration officials to join the negotiations.
"No one wants a strike but I respect the unions' right" to do so, he added in his brief remarks from the Roosevelt Room at the White House.
Biden declined to answer when asked whether he would get personally involved in the negotiations.
Source: AFP