Thomas Beaudoin bio: age, movies, relationship, is he married?
Thomas Beaudoin is half French and half Canadian and is fluent in both English and French. He is an actor in both TV shows and films. The actor is reserved off-screen and tries to keep a low profile away from the paparazzi. Besides acting, the Canadian also does modelling. He is associated with big brands such as Escada perfume, Armani, Ray-Ban glasses, and Dolce & Gabbana. Read on to find out more about this Canadian actor!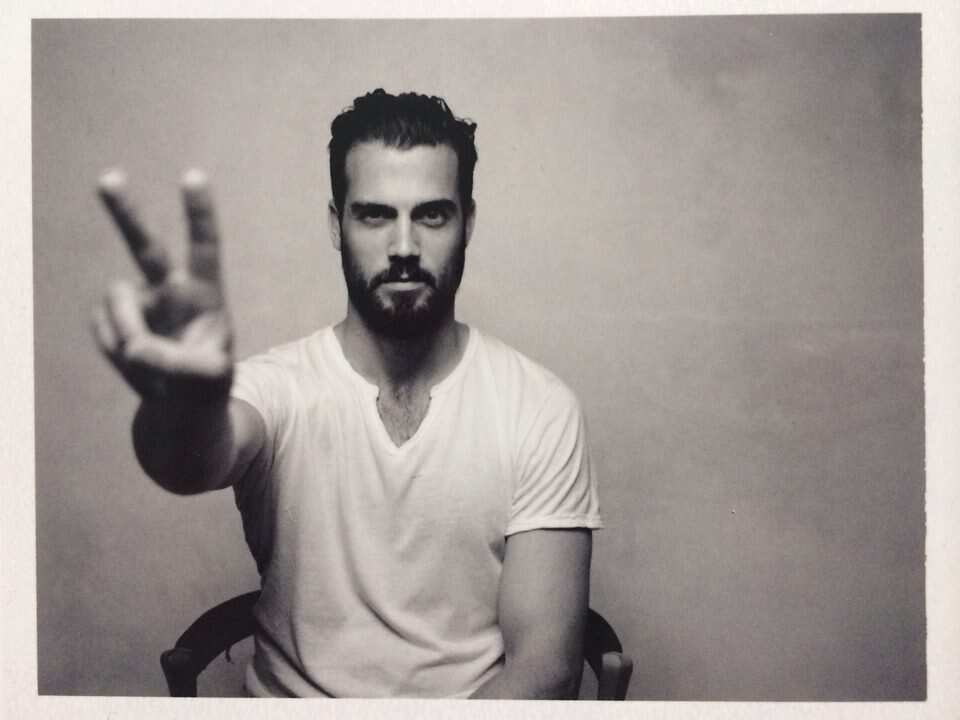 The actor is a jack of all trades since he is into cinematography and photography. Some of the activities the actor likes to do during his free time include watching movies, playing ice hockey, boxing, travelling, reading the news, doing manual work, rock climbing, and researching online. He has received training on an Israeli martial art namely Krav-Maga.
You will learn some intriguing facts about Thomas. Also, we have tried to answer questions his fan base has been asking such as:
Is Thomas Beaudoin single? If not, who is Thomas Beaudoin married to? What is the name of Thomas Beaudoin wife?
How old is Thomas Beaudoin?
What is Thomas Beaudoin date of birth?
Is Thomas Beaudoin gay?
READ ALSO: Miss Gina Darling bio: age, height, parents, boyfriend and hot photos
Thomas Beaudoin age, height, and education
The actor was born Thomas Ernest Marius Beaudoin on the 21st of August, 1981 in Thetford Mines, which is in south-central of Quebec. His zodiac sign is Leo, and he has a height of 6 feet.
The model likes to train in Tai chi and is a member of the Simonet Productions. He is also into motorbikes and has participated in the Gentleman's Ride to raise funds for the charity.
He lived in Drummondville QC earlier in his life. While in Montreal, the actor attended Concordia University and studied Psychology and Exercise Science for a year. He later relocated to New York City to pursue acting.
Thomas Beaudoin relationship with animals and family
He has not revealed information regarding his parents. The 37-year-old man has two sisters, and one is called Frederique Beaudoin. They were all raised in Drummondville.
The model has a big heart for animals and owns a Rottweiler called Billy. He has even tried to teach Billy to whistle. On his Instagram account, the actor has posted several photos of him with the dog. His relationship with Billy is so adorable one would want to own a pet!
Thomas Beaudoin wife
Most people wonder if this handsome Canadian man is single or not and want to know the answer to the question "is Thomas Beaudoin married?" Well, the 37-year-old model is not married yet. We hope that Cupid strikes him soon enough!
Thomas Beaudoin girlfriend
The multi-talented star is straight. The man has chosen to keep his love life away from the limelight and has pushed people to speculate that he is gay. The hunk has appeared on the YouTube channel of Jen Lilley who starred with him in the movie The Spirit of Christmas. Fans were speculating that they were dating after watching the hunk goof around Jen while playing the piano. On the contrary, Jen is happily married and adopted a son together with her husband.
Thomas Beaudoin actor
He started as an intern before his major big break in acting. The multi-talented star has gotten to play lead roles in off-Broadway plays such as Tennessee Williams' Orpheus Descending, Dumas' La Dame Aux Camélias, and Jaoui & Bacri's Cuisine et Dépendances.
Thomas Beaudoin movies and TV shows
The model has been featured as a supporting actor or cast with a lead role in both TV shows and movies. His role in The Spirit of Christmas film which aired in 2015, was his breakthrough in the competitive film industry. The Canadian also appeared in Hubert et Fanny TV Series for 12 episodes as Hubert Morin in 2018. The model got to work alongside Daphnee Ferole, Mylene St-Sauveur, Jordana Lajoie, Elizabeth Anne, among others. Below are other series he has been featured in:
Victor Lessard (2017) he was featured as William Bennett
Blue Moon (2016) and played the role of Richard Séguin
Les échangistes (2016) was cast in one episode as Himself
Expédition extrême (2016) appeared in one episode as Himself
The Blacklist (2013) he acted as a CIA Techie
Tout le monde en parle (2004) a French series was cast as himself in one episode
As for movies, he got to play as:
Love on the Slopes (2018) and played the character, Cole Taylor
Love's Last Resort premiered in 2017, and Brian Herzlinger got to direct the film
The Spirit of Christmas film was released in 2015, and Thomas was cast together with Jen Lilley, Bates Wilder, Steven A. Miller, and Kati Salowsky, Christopher Tarjan, among others
Other Plans was released in 2014, and the 37-year-old gets portrayed as Russell
Net worth
The actor is estimated to be worth US$5 million as of 2019. His captivating photos on social media are a sign he has stashed bags of money in the bank. The model is also endorsed by big brands which pay him well.
Social media
The model has a huge following on Instagram, Twitter, and Facebook with over 154k, 13.1k, and 57k followers, readers and friends respectively. The actor is active mostly on his Instagram account showing off his photographing skills.
Thomas Beaudoin is focused on his career and keeping his life private away from speculations. We hope Cupid strikes this handsome man soon enough to put to rest the rumours on his sexuality!
Source: Legit.ng