Asian markets climb on US tech rally, China cuts rate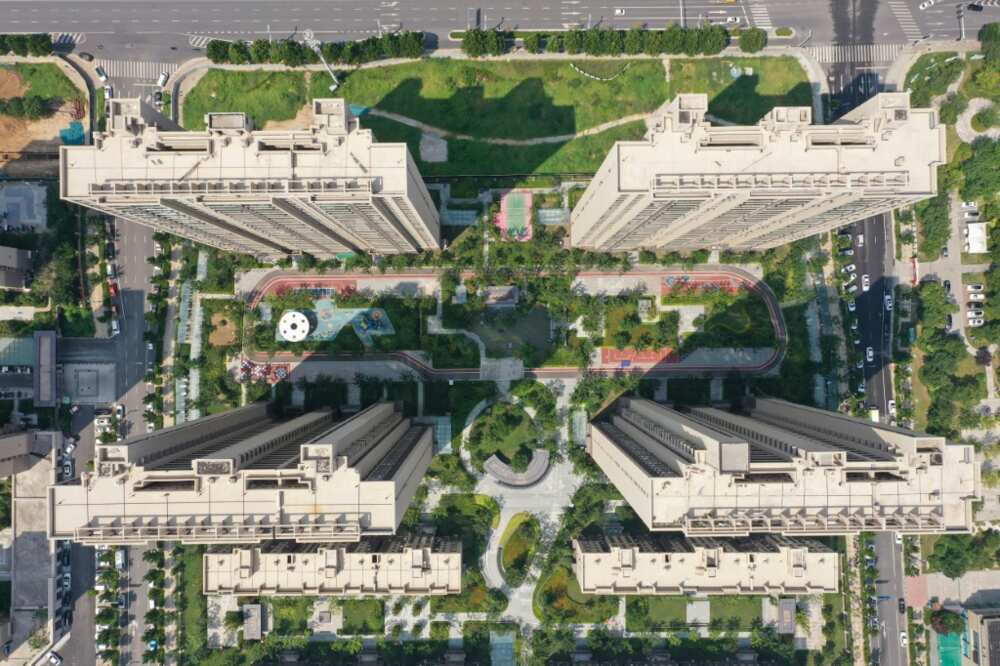 Asian markets rose Tuesday as a US tech rally bouyed sentiment although concerns over China weighed on Hong Kong as a surprise rate cut and a batch of weak figures gave little cheer on the economic outlook.
Gains by large tech companies including Amazon, Google parent Alphabet and Meta Platforms lifted the Nasdaq by more than one percent at the close Monday.
The sentiment carried through to Asia with Tokyo boosted by a surge in tech firms and data showing the Japanese economy grew 1.5 percent in the quarter to June thanks to robust exports on the back of a weaker yen.
Sydney, Singapore, Taipei, Bangkok, Manila and Kuala Lumpur were all higher. Seoul and Mumbai were closed for holidays.
Shanghai was down 0.1 percent while Hong Kong was off 0.7 percent as a fresh batch of data from Beijing failed to reassure investor concerns about the stuttering Chinese economy.
Figures released Tuesday showed slowing growth in July retail sales while industrial production fell short of analyst expectations.
"China reported July data that broadly missed expectations. The National Bureau of Statistics report also omitted the unemployment figure for young people, which has soared to record highs in recent months. Again the lack of transparency continues to irk investors," said Stephen Innes of SPI Asset Management.
"I think the market was braced for China data to dive below the low watermark. Indeed, heavy rainfalls in northern China, disappointing exports and credit data, and the continued slide in property sales all pointed to weakness in July activity data. So, I don't think the so-called 'data dump' missing by a wide margin was that big of a shock," he said.
Shortly before the figures were released, China's central bank unexpectedly cut its key policy interest rates in a move to boost the economy amid renewed concerns over the heavily indebted property sector and the woes of massive developer Country Garden, which has warned of multi-billion-dollar losses.
After the People's Bank of China cut its one-year loan rate, or medium-term lending facility (MLF), Innes said it was "unlikely to have much lasting benefit in the absence of government spending".
The latest data is likely to increase pressure on Beijing to step in to support the world's second-largest economy, which has largely failed to bounce back post-Covid.
"The slightly earlier timing and a larger than expected 15 basis point rate cut of MLF show that Beijing feels the urgency to take more policy easing actions to stabilise expectations and growth," Xiaojia Zhi, chief China economist at Credit Agricole told Bloomberg.
On foreign exchange markets the ruble was trading at 98 to the dollar, recovering slightly after sliding on Monday past 100 to its lowest level since March 2022 -- following Russia's invasion of Ukraine and the imposition of Western sanctions.
The Russian central bank has convened an unscheduled interest rate meeting for Tuesday following the fall.
Elsewhere, the dollar was holding steady above 145 yen, its strongest level against the Japanese currency since November.
Key figures around 0230 GMT
Hong Kong - Hang Seng Index: DOWN 0.7 percent at 18,635.34
Shanghai - Composite: DOWN 0.1 percent at 3,175.77
Tokyo - Nikkei 225: UP 0.7 percent at 32,268.43
Euro/dollar: UP $1.0914 from $1.0908 at 2040 GMT Monday
Pound/dollar: UP at $1.2689 from $1.2686
Euro/pound: UP at 86.01 from 85.97
Dollar/yen: DOWN 145.46 at from 145.50 yen
West Texas Intermediate: FLAT at $82.54 per barrel
Brent North Sea crude: UP 0.1 percent at $86.30 per barrel
New York - Dow: UP 0.1 percent at 35,307.63 (close)
London - FTSE 100: DOWN 0.2 percent at 7,507.15 (close)
Source: AFP