China suspends release of youth unemployment rates as economic data disappoints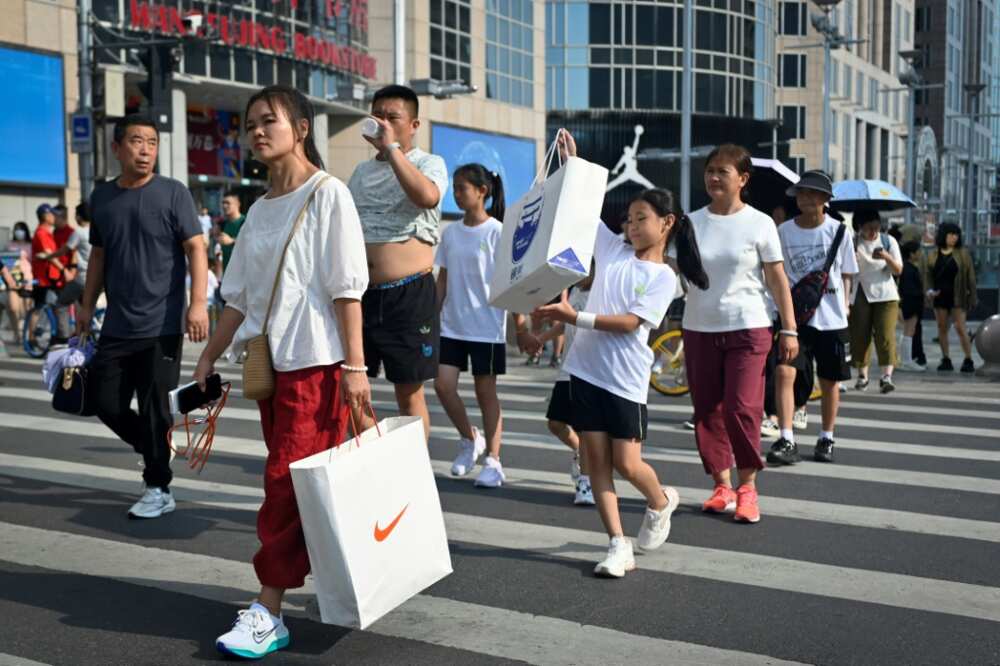 China on Tuesday said it would suspend the release of youth unemployment rates, as its central bank cut a key interest rate to boost flagging growth.
A slew of disappointing figures in recent months has reflected a slump as China's post-Covid rebound fades, with youth unemployment hitting a record 21.3 percent in June.
The National Bureau of Statistics on Tuesday said it would no longer release age group-specific unemployment data starting this month, citing the need to "further improve and optimize labour force survey statistics".
"Starting from this August, the release of urban unemployment rates for youth and other age groups across the country will be suspended," National Bureau of Statistics spokesman Fu Linghui said at a press conference.
As indicators of an economic slowdown have piled up in recent weeks, many experts have called for a large-scale recovery plan to boost activity.
But for the time being, authorities are sticking to targeted measures and declarations of support for the private sector -- with little in the way of tangible steps.
The central bank on Tuesday cut the medium-term lending facility (MLF) rate -- the interest for one-year loans to financial institutions -- from 2.65 percent to 2.5 percent.
A lower MLF rate reduces commercial banks' financing costs, in turn encouraging them to lend more and potentially boosting domestic consumption.
Slowing retail growth
Tuesday's announcement that youth unemployment data would be suspended came as Beijing released a series of weak economic indicators for July.
Retail sales, a key gauge of consumption, grew 2.5 percent year-on-year in July, the National Bureau of Statistics said, down from 3.1 percent in June and falling short of analyst expectations.
Chinese leaders have sought to boost domestic consumption in recent weeks, with the State Council last month releasing a 20-point plan to encourage citizens to spend more in sectors including vehicles, tourism and home appliances.
The country's top leaders have warned that the economy faces "new difficulties and challenges" as well as "hidden dangers in key areas".
Overall, unemployment rose to 5.3 percent in July compared with 5.2 percent in June, the NBS said.
The NBS said industrial production grew 3.7 percent in July from a year ago, down from 4.4 percent in June.
The recent data suggests China may struggle to achieve a five percent growth target set for the year.
The world's second-largest economy grew just 0.8 percent between the first and second quarters of 2023, according to official figures.
Source: AFP