UK retailer Wilko collapses, risking 12,500 jobs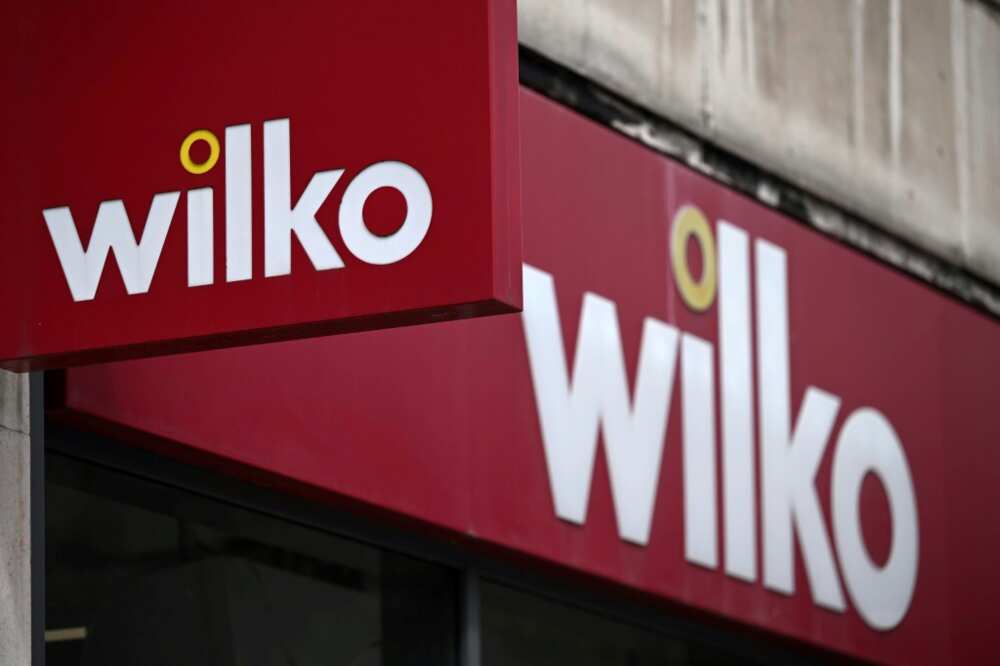 British household goods company Wilko has collapsed owing to big debts, its boss announced Thursday, impacting about 12,500 jobs as high inflation and interest rates hurt consumers and businesses.
The group, operating out of 400 UK stores as well as online selling cleaning and garden products in addition to other small household items, has formally entered administration, a process that could see parts of the business saved.
"We've all fought hard to keep this incredible business intact but must concede that time has run out, and now we must do what's best to preserve as many jobs as possible, for as long as is possible, by working with our appointed administrators," Wilko chief executive Mark Jackson said in an open letter on its website.
Wilko has appointed PricewaterhouseCoopers as administrators of the distressed company, founded in 1930 and headquartered in the town of Worksop, central England.
"It is incredibly sad that a well-loved, family business that has been on the high street for over 90 years has had to go into administration," said Zelf Hussain, a partner at PwC heading the adminstration team.
"Many high street retailers are facing a number of well-documented challenges and Wilko has been significantly impacted by the headwinds facing the industry including inflationary pressure and rising interest rates."
Shops still open
Hussain added in a statement that the administrators would "engage with parties who may be interested in acquiring all or part of the business.
"Stores will continue to trade as normal for the time being and staff will continue to be paid," he said.
British customers and businesses continue to face soaring costs, with UK annual inflation at 7.9 percent, the highest among G7 countries.
In a bid to cool price rises, the Bank of England has raised its key interest rate 14 times in a row since the end of 2021, to 5.25 percent, a 15-year high.
That has helped cut the inflation rate from a 41-year peak of 11.1 percent in October last year.
The GMB union blamed poor management for the collapse of Wilko.
"The 12,000... workers now facing potential redundancy will take little solace that with better management the situation that has befallen Wilko was, sadly, entirely avoidable," GMB national officer Nadine Houghton said in a statement.
"GMB has been told time and time again how warnings were made that Wilko was in a prime position to capitalise on the growing bargain retailer market, but simply failed to grasp this opportunity."
Jackson said there had been "significant work... to streamline costs and transform the way the business operates".
Source: AFP