Inner city delivery hubs raise child health fears after UK court battle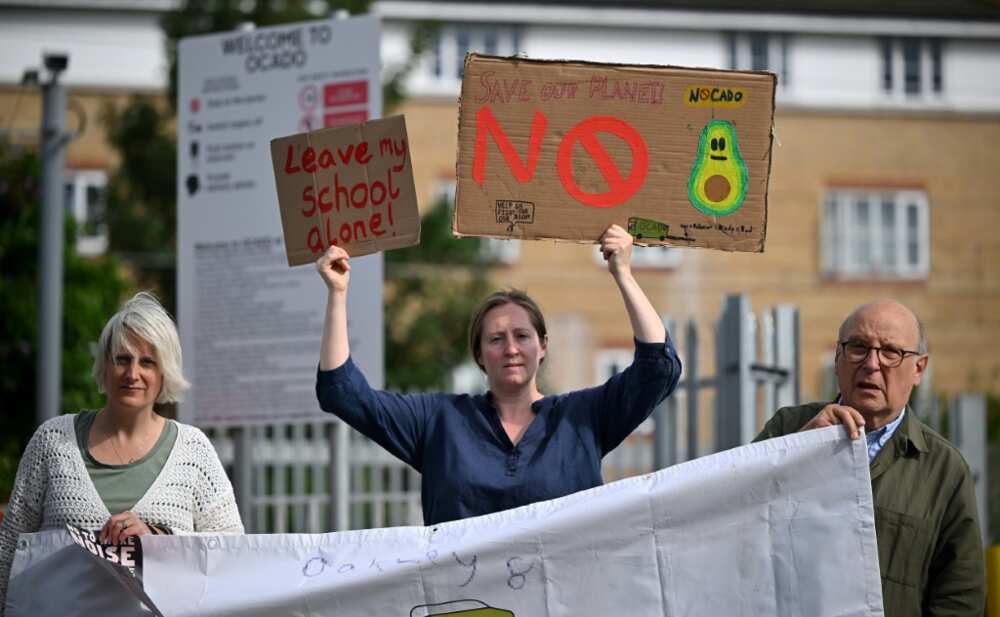 From the third-floor window of a London primary school, parent Sarah Slotover stares out over the industrial site at the centre of a "David and Goliath" battle between online supermarket Ocado and the community.
In this quiet, leafy corner of north London a bitter struggle is being waged over Ocado's plan to open a massive distribution hub.
The plot in the Tufnell Park area of the capital is surrounded by houses, with just a high wire fence separating it from Yerbury Primary School's playground.
The battle has taken a group of parents and local residents -- terrified by the potential air pollution impact on the school's hundreds of young pupils -- all the way to London's High Court, and echoes similar concerns in other cities in Europe and beyond.
The dispute is a result of the rapid growth of online delivery services, which has seen so-called "customer fulfilment centres" or smaller "dark stores" -- named due to the practice of blacking out the windows of premises that were previously shops -- cropping up in residential parts of cities.
They offer consumers super-fast delivery and in some cases the chance to have almost anything brought immediately to their doorstep at any hour.
PAY ATTENTION: Follow us on Instagram - get the most important news directly in your favourite app!
'Stealth mission'
But such convenience comes at a price for those living nearby, who can suffer from air, light and noise pollution as well as increased traffic volumes.
Ocado's plan to use the North London site –- described by Yerbury's acting headteacher Liam Frost as a "stealth mission" -- began to take shape at the start of the Covid-19 pandemic in 2020.
"Ocado suddenly declared that they were going to establish a massive warehouse behind the school," said Slotover.
The company made use of a planning loophole that allowed it to change the site's use without seeking formal planning permission from the local authorities.
However, when it later sought clearance for three diesel pumps to service a fleet of delivery vehicles on the plot, the application alerted locals to Ocado's plans.
The community swiftly mobilised to form the "Nocado" campaign.
With the country locked down, a small army of residents -- many with professional expertise -- had plenty of time to pore over the small print in the firm's proposals and launch a counter offensive.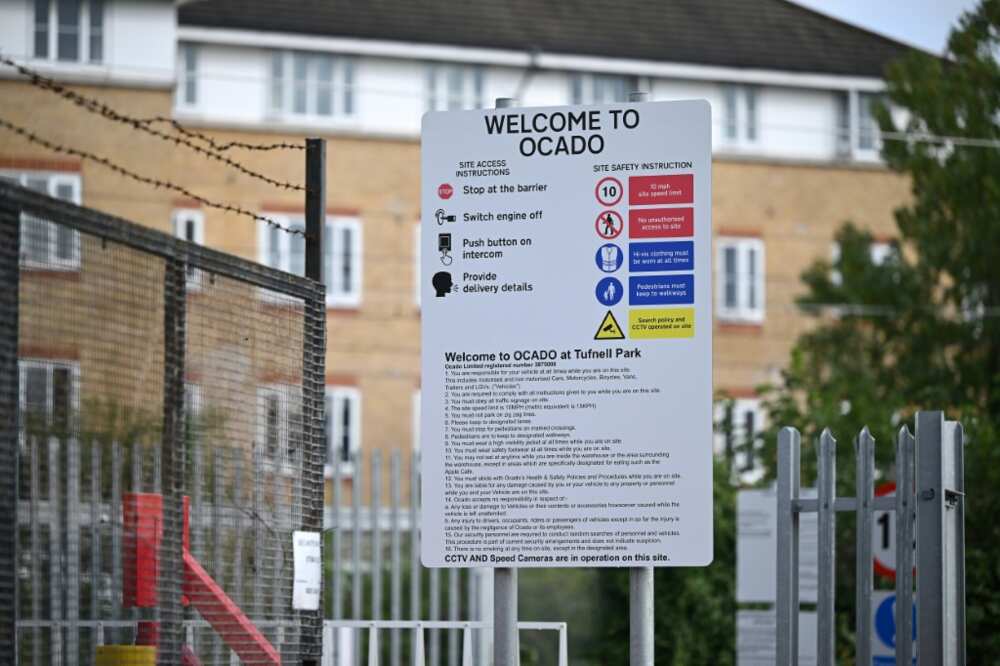 Nocado member Andy Grieve, an air pollution scientist at London's Imperial College, said the firm's initial proposal would have seen heavy goods vehicles coming and going day and night, the whole area floodlit and diesel fumes "just a wire fence away" from the school playground.
The campaign successfully challenged the use of the loophole, prompting an appeal by Ocado.
A judge at the High Court in London in June 2021 dismissed the company's arguments, handing victory -- at least for the moment -- to the campaigners.
But given Ocado's deep pockets, the community is unsure how long they will be able to resist.
'Global problem'
Grieve said the rise of online shopping and growing demand for ever quicker delivery means dark stores and kitchens are "creeping into inner city areas".
"That's not going to stop any time soon," he said, adding that planning authorities needed to "catch up" with the tactics of delivery companies.
"This is a global problem," he said.
Amsterdam city authorities in May banned super-fast delivery firms from locating their warehouses in central areas of the city.
In France, the country's top administrative court in March ruled that dark stores are in fact warehouses, paving the way for them to be ousted from residential areas.
Grieve said there was now a wealth of evidence dating back at least a decade showing the impact of air pollution on the health of children.
'Massive impact'
A study published in the journal Nature earlier this year found air pollution can cause lung cancer by "waking up" dormant mutant cells that grow into tumours.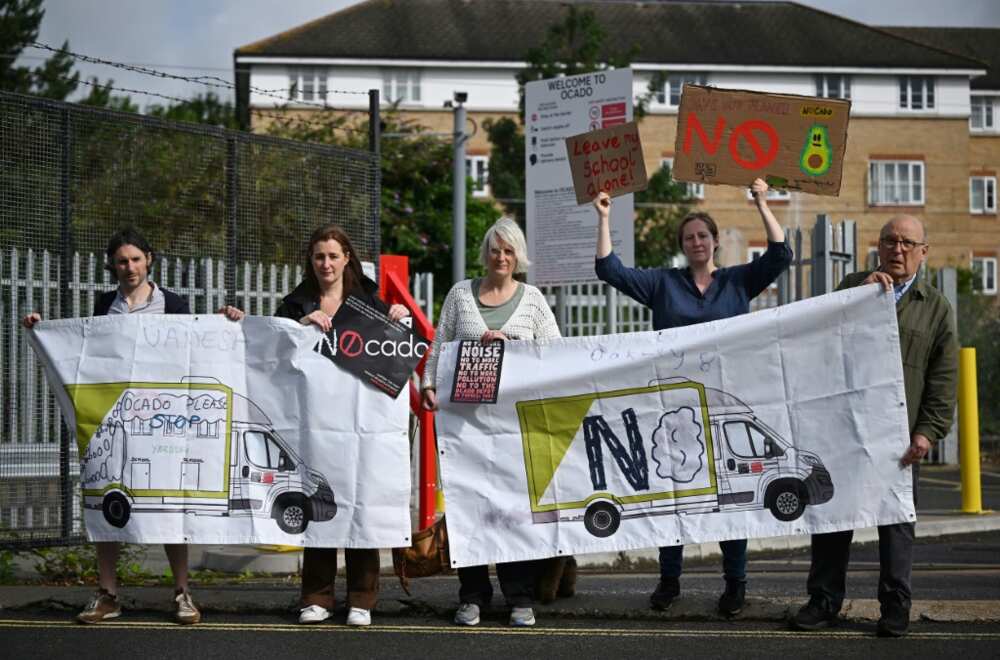 Another, published this month in the Lancet Planetary Health journal, linked rising air pollution levels to antibiotic resistance.
"If you have a pollution source next to a school it's going to have a massive impact on those children," Grieve added.
"Their lungs are developing, their immune systems are developing, their brains are developing so we have to be very careful about what we put next to schools," he said.
For now, the Tufnell Park Ocado site stands unused.
The firm told AFP it was "committed to having a positive impact on the local community and would commit to using a 100 percent electric van fleet".
It added that it would also install a green "living wall" along the boundary with the school".
But locals remain far from reassured and say the growth of "fulfilment centres" in urban areas needs to be closely examined by policy makers.
Campaign member Natasha Cox dismissed the promise of an electric fleet as "meaningless".
"They say they will be electric but if they get it on appeal they can do whatever they want. If they went back on it, it would cost the campaign tens of thousands to enforce it," she said.
Source: AFP