US lawmakers on track to head off default with debt bill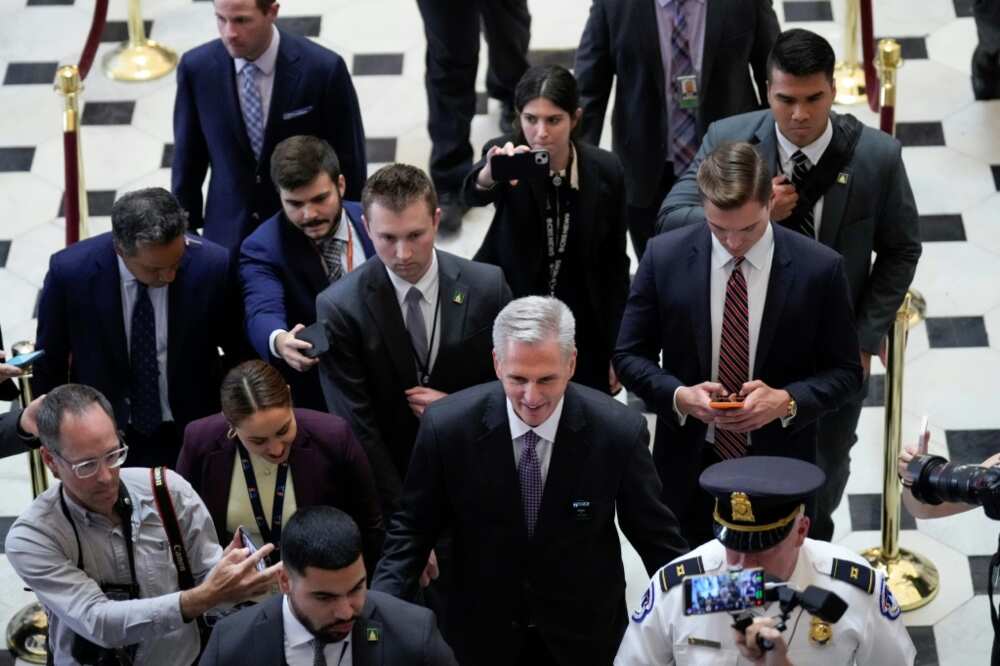 US lawmakers were set to vote Wednesday on an 11th-hour deal to raise the national borrowing limit and avert a potentially catastrophic credit default, struck between Washington's warring parties after weeks of nervy, high-stakes negotiations.
The Fiscal Responsibility Act, hammered out between Democratic President Joe Biden and the Republicans, suspends the debt limit through 2024, slightly cutting government spending next year.
Capping a tense few days on Capitol Hill -- with the Treasury expecting to run out of the money as early as Monday -- the House of Representatives was expected to vote around 8:30 pm (0030 GMT Thursday), well after the markets close.
The measure is expected to pass by a reasonably comfortable margin on a cross-party basis -- advancing to a vote in the Senate by the end of the week and then on to Biden's desk in time to avoid a default.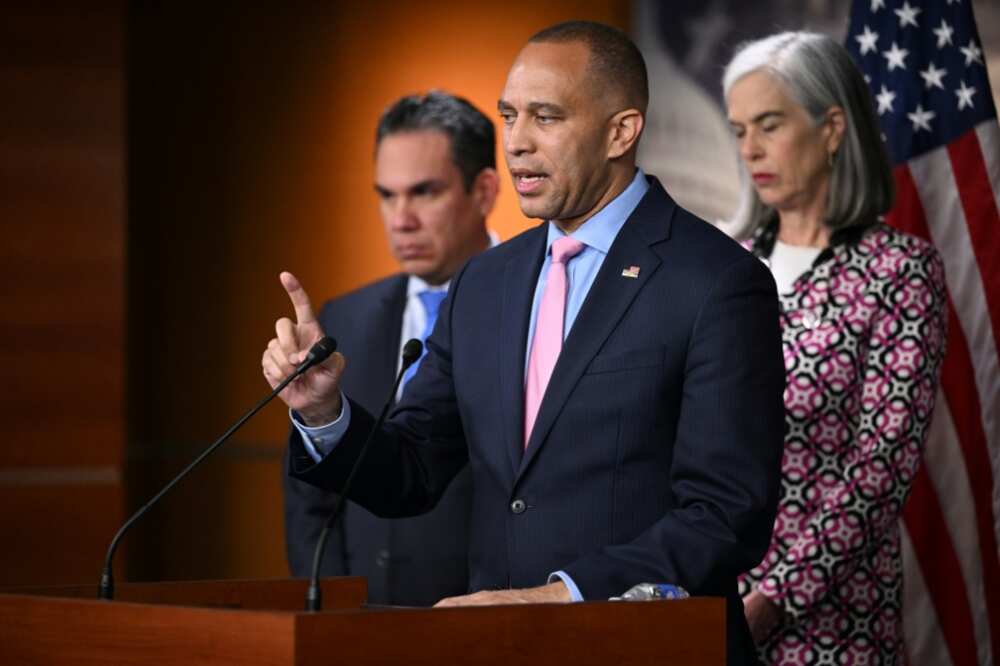 PAY ATTENTION: Share your outstanding story with our editors! Please reach us through info@corp.legit.ng!
Lieutenants of Kevin McCarthy, the top lawmaker in the Republican-majority House, nevertheless spent the anxious countdown whipping votes, as senior Democrats vowed that their members would put the nation's finances above the temptation to give the opposition a bloody nose.
"It is imperative that we avoid a default. The consequences of slipping past the deadline would reverberate across the world and take years to recover from," said Chuck Schumer, the leader of the Democratic-led Senate.
"Remember, a default would almost certainly trigger another recession, send costs soaring, kill millions of jobs -- hardworking people thrown out of work through no fault of their own."
Leadership challenge?
The Congressional Budget Office estimates the bill would reduce budget deficits by $1.5 trillion over the next decade by shaving $1.3 trillion from non-defense spending.
In an encouraging sign for the body's leadership, the text cleared a key procedural hurdle on Wednesday afternoon, with 29 Republican rebels easily neutralized by 52 Democrats voting to advance it to a full vote.
The final ballot should not provide the drama seen in recent debt ceiling and budget fights, as House Minority Leader Hakeem Jeffries has pledged that his members will provide enough votes to ensure the bill gets a green light.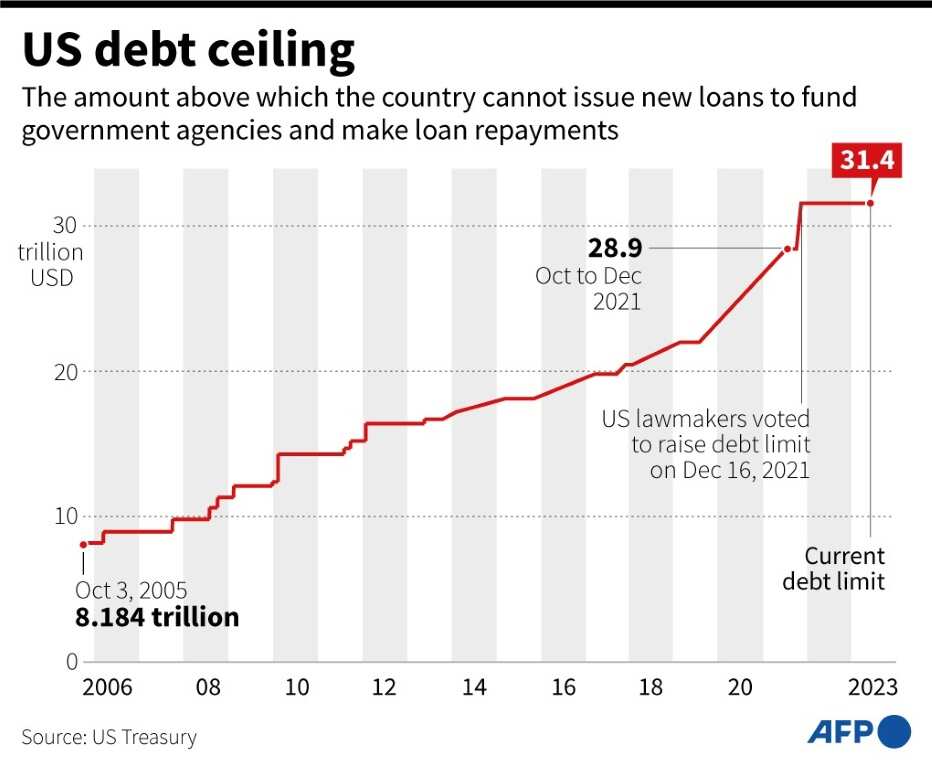 If McCarthy pushed a bill through that had been rejected by more than half of his members, his speakership would likely be in serious peril. And Biden would be given credit for outfoxing his adversary in the negotiations.
In reality, Republican strategists are expecting between 130 and 150 of their 222 members to toe the line, although the list of declared no votes edged up throughout the day.
Securing votes in the upper end of that range would allow McCarthy to project strength in his bid to face down criticism from the Republican right, which has accused him of capitulating to the White House by not demanding steeper cuts.
Some hardliners have openly mused about using a new power granted by McCarthy as part of his pitch for the speakership earlier this year to call for snap vote to oust him.
'Cartoon villain'
A tally of more than 150 Republican yes votes would still leave him needing around 70 Democrats -- around a third of the party's numbers in the House.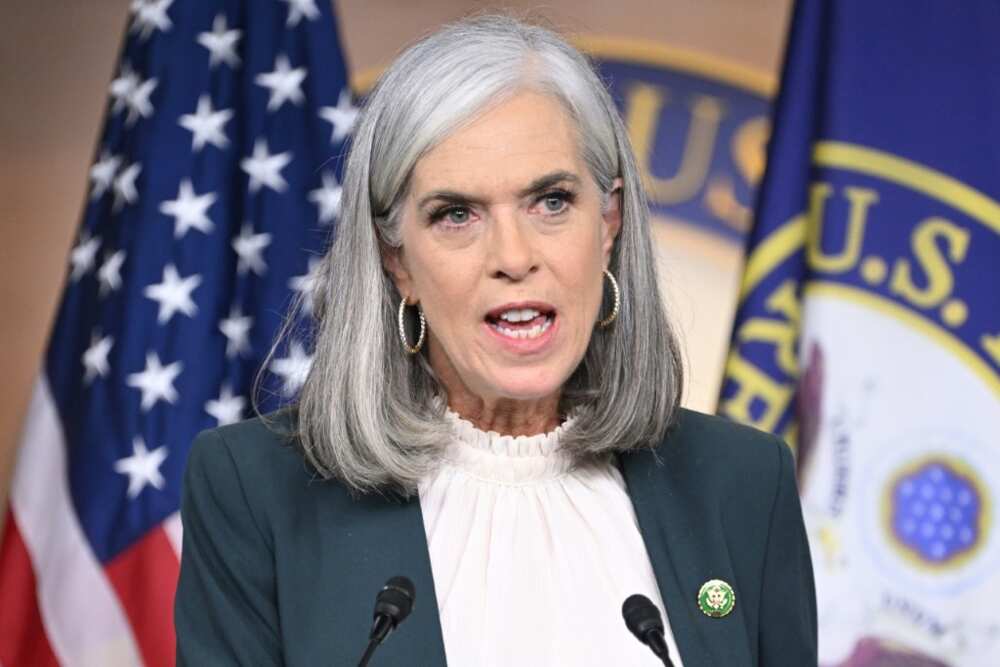 House Democratic Whip Katherine Clark described the vote as a "ransom" the Republicans had exacted by offering Americans "devastating cuts or we lose eight million jobs overnight."
"It's hard to take in because it is so cartoon villain-like. But unlike a cartoon, the American people won't snap back up when you drop that economic anvil on their head," she said.
The bill will need 60 votes in the 100-member Senate, and party bosses urged their members to cooperate on a swift rubber stamp vote that they are hoping to hold on Friday evening.
Defense hawks have voiced concerns over a $886 billion cap on defense spending, the amount Biden requested.
Meanwhile senators Jeff Merkley and Bernie Sanders -- a Democrat and an independent who votes with the party -- released separate statements saying they could not "in good conscience" back a bill cutting key federal programs while increasing military spending and demanding no extra tax dollars from billionaires.
Republican Senate leader Mitch McConnell, who largely deferred to McCarthy in the negotiations, will be expected to provide at least a dozen votes, with most of the 51-member Democratic majority locked in.
Source: AFP