Macron roils French sense of equality with pension reform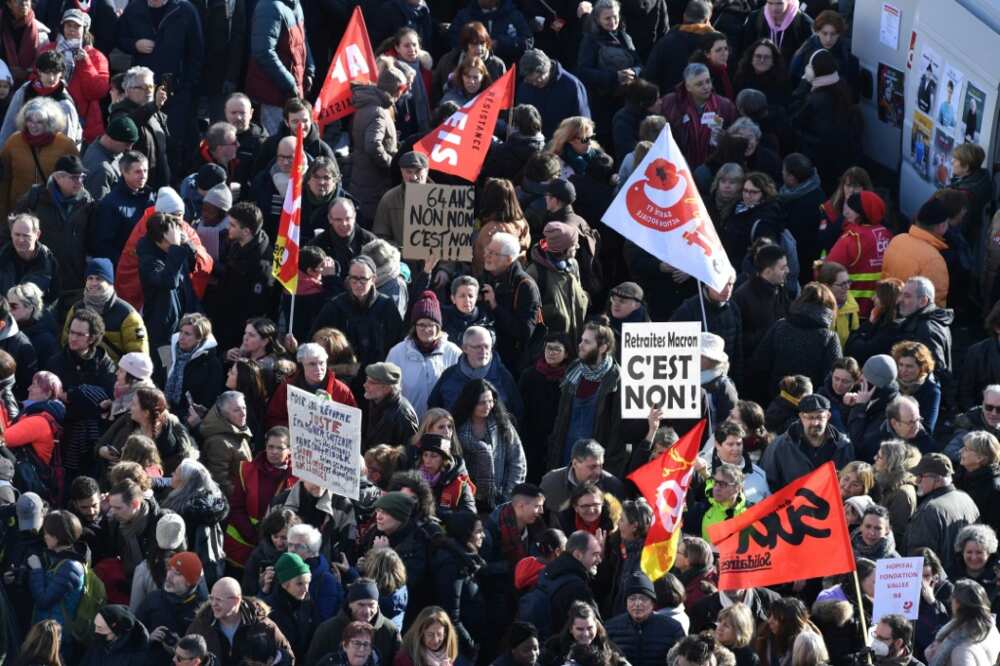 For opponents of France's pension reform, the proposed changes are about more than raising the retirement age: they're about an economic model seen as stacked in favour of the rich and a president viewed as too close to the wealthy.
In the run-up to Tuesday's mass protests, President Emmanuel Macron's centrist government had sought to stress that the cost-savings expected from the reform are required to fund a system that will run into deficit in the coming years.
But leftist politicians and trade unionists have framed the debate in much larger terms, centred on the questions of how wealth is distributed under Macron, and whether the poorest will carry the burden of his proposals.
"Macron never takes the money (from) where it is (abundant): the windfall taxes, the dividends, the companies," Floriane Verheil, a 44-year-old museum worker, told AFP as she marched with her husband on Tuesday in Paris.
"They're making savings where they shouldn't, on the backs of people who work hard and for low salaries."
The reform proposed by Macron would raise the retirement age for everyone to 64 from 62 and increase the number of years of work required to claim a full pension.
Unions, left-wing politicians and intellectuals including economist and author Thomas Piketty insist that unskilled and low paid workers, who usually start their careers earlier than graduates, have most to lose.
The government counters that it is hiking the minimum pension to 1,200 euros ($1,304) a month and has promised provisions for those with difficult jobs and long careers.
Billionaire bashing
Macron, 45, has never been forgiven by left-wingers for his decision in his first months in office in 2017 to abolish a special wealth tax and change labour law to make it easier to hire-and-fire employees.
Hard-left leader Jean-Luc Melenchon and others dubbed the former investment banker the "president of the rich", a moniker that has stuck in a country that has "equality" as one of its three founding principles alongside freedom and fraternity.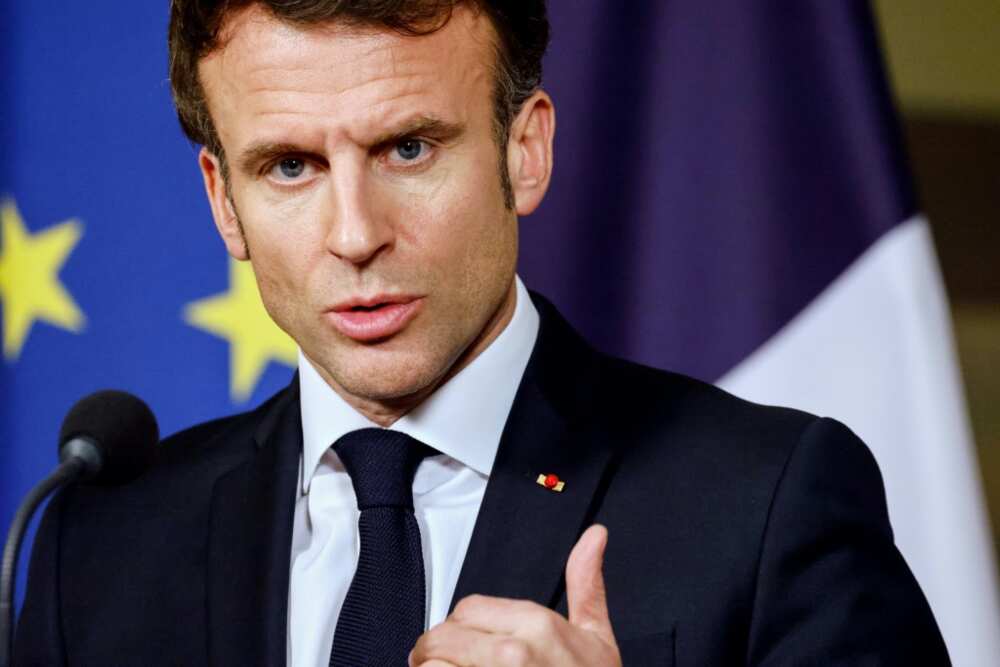 "We have the worst offence in France: the top billionaire in the world," Melenchon, who came third in last year's presidential election, told an audience to applause at the weekend.
He was referring to Bernard Arnault and his family, the controlling shareholders of French luxury giant LVMH, whose ballooning personal fortune of $184 billion recently propelled them to the top of the Forbes billionaires list.
The leader of the Greens party, Marine Tondelier, who is part of a left-wing coalition with Melenchon's party, said recently that she dreamed of a "France without billionaires".
The arguments resonated with many people marching in the streets of Paris on Tuesday.
"These billions are ours," Jean Nassar, a 32-year-old who works in retail told AFP. "This reform is unjust. We don't want equality, we want fairness."
Pro-business
Macron was re-elected for a second five-year term in April having put pension reform -- and his mantra of "we have to work more" -- at the centre of his manifesto.
Yet despite being the most electorally successful president in two decades, his mandate is repeatedly questioned.
In 2017 and again last year, he faced far-right leader Marine Le Pen in the final run-off round of the election when many left-wing voters held their nose and voted for him simply to keep Le Pen out of power.
"He was elected, you can't contest that, but it poses questions about our electoral system," Julie Zalko, a 27-year-old biology researcher, told AFP at Tuesday's protest. "But you can't say it was a popular vote."
Since coming to power in 2017 as France's youngest ever president, Macron has made cutting taxes and encouraging entrepreneurship his main priorities.
France has the highest level of public spending and the second-highest tax take relative to the size of its economy in the industrialised world, according to data from the OECD.
The number of unemployed people has fallen to its lowest level in 11 years, according to the latest official data.
Its spending on pensions is also the third highest, at the equivalent of 14.5 percent of GDP, according to the OECD.
Source: AFP