Tourists surge back to Jordan's desert marvel Petra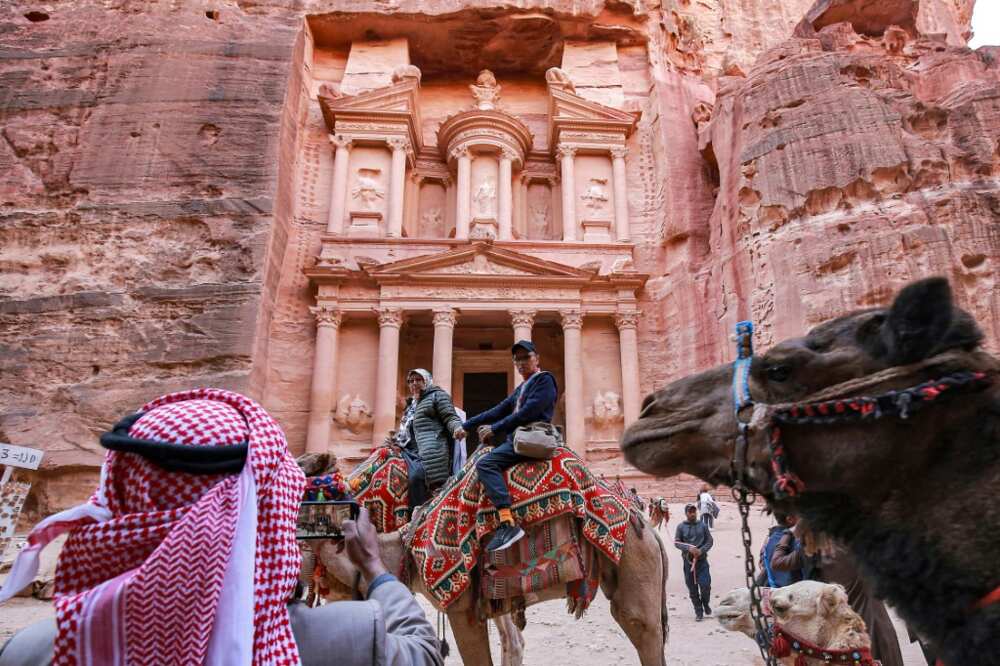 Tending to his camels in Petra, Jordan's spectacular archaeological marvel hidden deep in a desert canyon, Hussein Bdoul is all smiles: the tourists are back.
After years in which the Covid pandemic turned the storied "Rose City" into a ghost town, the father of seven is back at work, offering visitors rides on his decorated animals.
"Tourism has returned and the numbers are even greater," said Bdoul, 35, wearing Bedouin garb with a red keffiyeh scarf over his long black hair, reflecting on a resurgence last year.
"At the time of the coronavirus pandemic, we did not see anyone in Petra," said Bdoul -- a disaster for the town where, he said, "90 percent of people work in tourism".
"We hope from God Almighty that people will stay well."
Jordan tourism authorities confirm that Petra is back in business and drew 900,000 visitors last year, close to the record of one million set in 2019.
PAY ATTENTION: Сheck out news that is picked exactly for YOU ➡️ find the "Recommended for you" block on the home page and enjoy!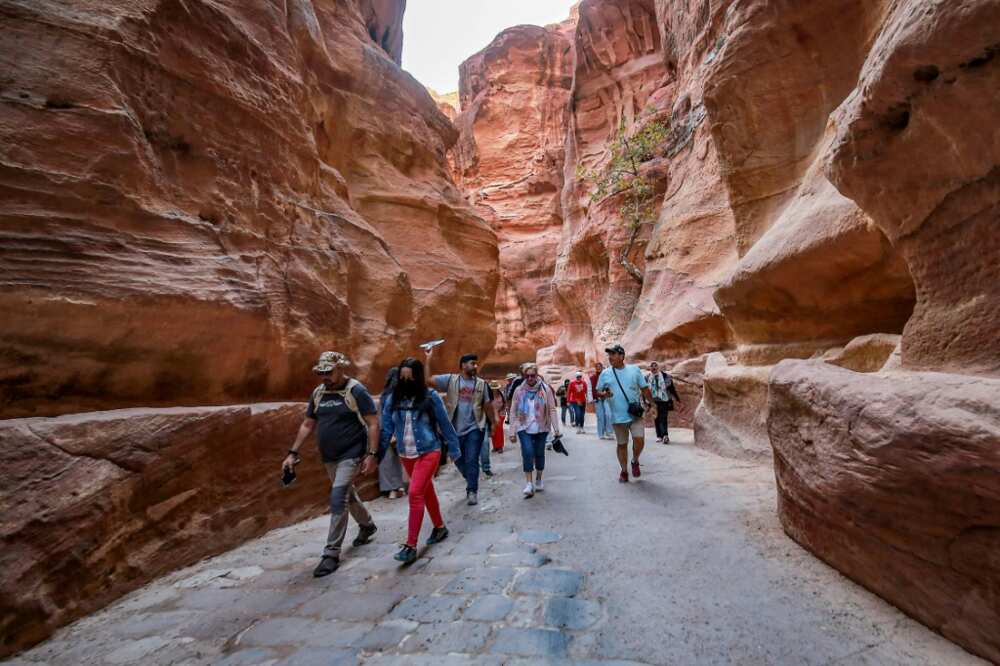 Jordan as a whole received 4.6 million visitors in 2022 -- almost four times the level from 2020 -- earning the country $5.3 billion.
Top draw Petra, famous for its stunning temples hewn out of the rose-pink cliff faces, is a United Nations World Heritage site and was chosen as one of the New Seven Wonders of the World in a 2007 online poll.
It was built in 312 BC as the capital of the ancient Arab kingdom of the Nabateans, which fell to the Romans in 106 BC.
The ancient city remained unknown in the West until a Swiss traveller visited it in 1812.
'Sigh of relief'
"This place and the colours are incredible," marvelled French student Alia, 16, taking a break from exploring with her mother to check out a souvenir stand.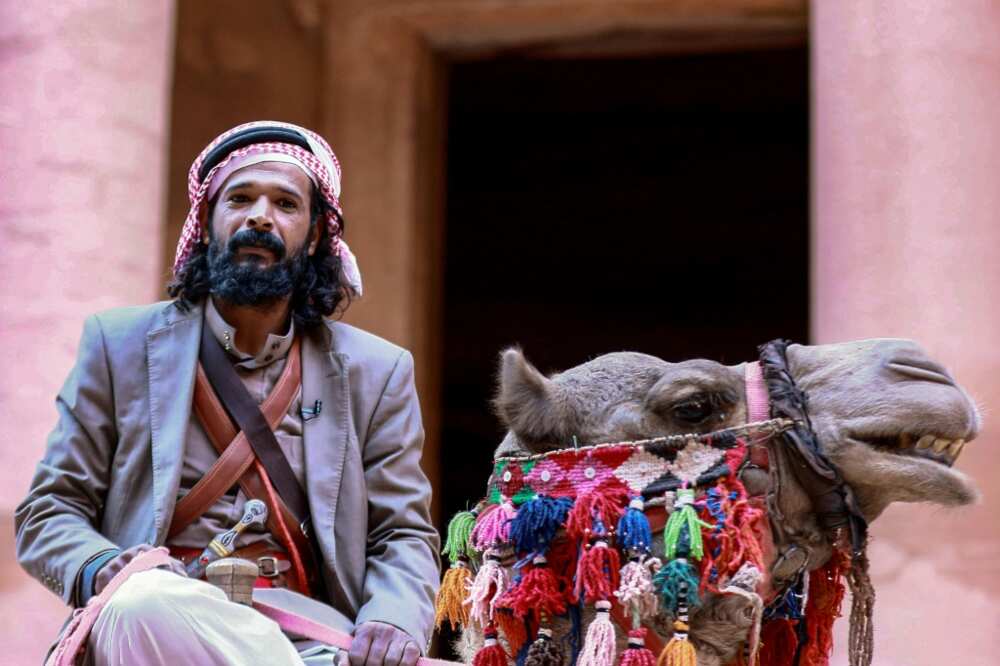 Around 1,700 people make a living from Petra as tour guides, trinket sellers or by taking visitors through the site on donkeys, horses, camels or electric buggies.
"We breathed a sigh of relief when we saw the return of tourists," said Muhammad Samahin, 16, selling drinks while sitting on woven rugs inside the Moon Cave near the famed Treasury site.
Suleiman Farajat, head of the Petra Development and Tourism Regional Authority, said the post-pandemic tourism comeback had exceeded all expectations.
At the height of the pandemic, "there were days when there were no tourists" in Petra, located 230 kilometres (140 miles) south of the capital Amman.
The recovery was helped by official promotional campaigns in new overseas markets, low-cost airline flights and new hotel rooms, said Farajat.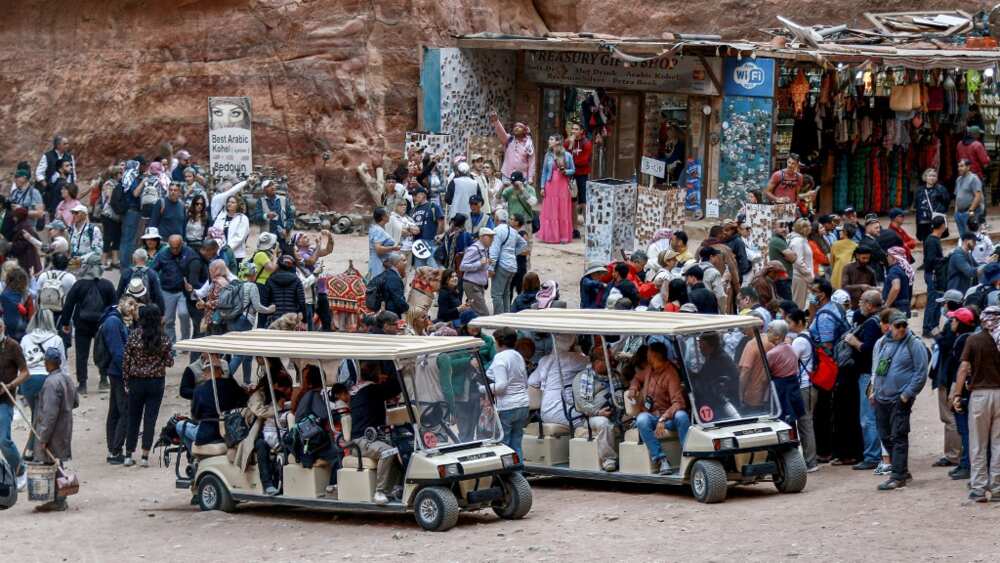 Petra now has 4,000 rooms, and permits have been granted for three new five-star hotels, so capacity will soon almost double from 2019, he said.
"If things continue this way, we may reach, during the next three to four years, the threshold of two million tourists in Petra" every year.
Source: AFP