Nigerian Govt Officially Scraps DPR, PPPRA, PEF, for New Agencies, Sacks All Heads
The federal government has asked the heads of DPR, PEF, and PPPRA to clear their desk and leave the office
Timipre Sylva, Minister of State for Petroleum Resources, explains that the decision to relieve them of their duties follows the new Petroleum Industry Act
According to the Minister, the new law removes the need for the agencies to execute their functions
The Federal Government has announced the sacking of all heads of the Department of Petroleum Resources, the Petroleum Products Pricing Regulatory Agency and the Petroleum Equalisation Fund.
The decision follows the scrapping of the aforementioned agencies to be replaced with Nigerian Midstream and Downstream Petroleum Regulatory Authority and the Nigerian Upstream Regulatory Commission.
Minister of State for Petroleum Resources, Chief Timipre Sylva, disclosed in Abuja but however promised workers of the three scrapped agencies would be protected.
Speaking during the inauguration of the new agency, NPRA and NURC Sylva emphasized that the abolished entities stop to exist after the Petroleum Act.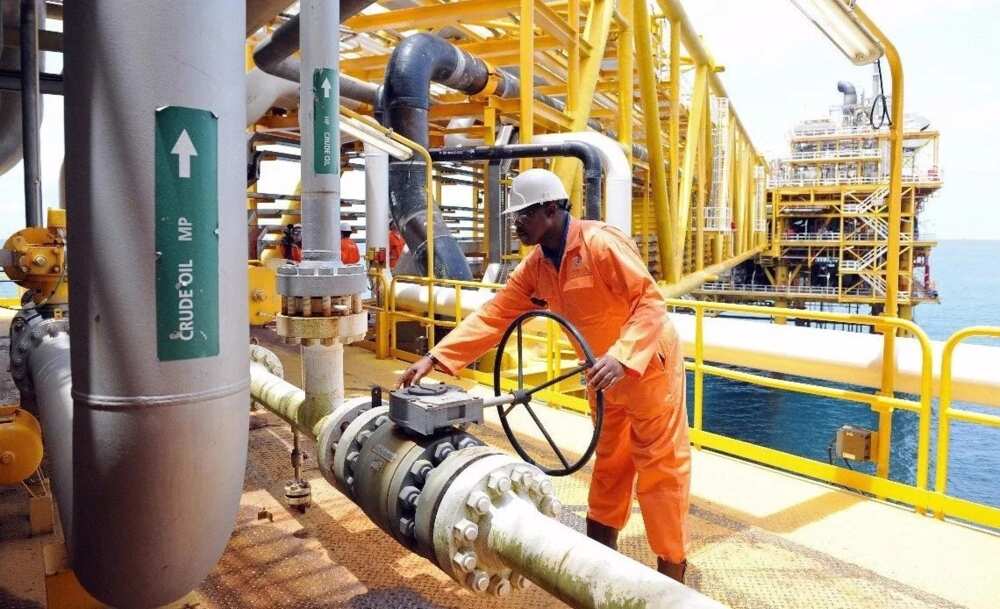 While, responding to a question on what would happen to the DPR following the inauguration of the board of NURC, Sylva said, "It is now a matter of law.
"The legislation requires that all of the DPR's assets, including its personnel, be invested in the commission and the authority. That means the DPR is no longer in operation. The DPR Act, the Petroleum Inspectorate Act, the Petroleum Equalisation Fund Act, and the PPPRA Act, of course, are all expressly abolished.
Speaking on the fate of the CEOs and workers of the scrapped agencies had been relieved of their jobs, but added,
"The law also provides for the staff and the jobs in those agencies to be protected.
"But I'm sure that that doesn't cover, unfortunately, the chief executives, who were on political appointments."
The minister said the process for aligning the workers of the defunct agencies with the new regulatory bodies had already commenced, as the staff had to be rationalised.
Sylva said:
"The authority has its staff coming from the defunct PEF, PPPRA and DPR. The commission has staff coming over from the DPR and the process is going on for the next few weeks."
According to the minister, the inauguration of the boards on Monday marked the beginning of the successor agencies.
He explains further
"The PIA provides for the upstream regulatory commission and the establishment of the midstream and downstream authority.
"So far, the chief executives of these agencies have not been in place, but of course, Mr President in his wisdom made the appointment a few weeks ago and they went through a rigorous process of confirmation at the National Assembly.
"The agencies have now taken off because they now have clear leadership and today's event marks that beginning for the new agencies
Customs tells NNPC to set up filling stations Neighbouring countries
Meanwhile, Hameed Ali, the comptroller-general of customs, has asked the NNPC to immediately set up filling stations in neighbouring countries like Niger, Benin among others.
He disclosed this on Monday at an interactive session organised by the House of Representatives committee on finance, Premium Times reported.
Ali said there is nothing anybody can do to totally stop the smuggling of petroleum products.
Source: Legit.ng