How to see sensitive content on Twitter: one setting to turn off
Have you ever wondered how you can access Twitter's private content? The social media platform has lenient policies when compared to other social media accounts. On Twitter, sharing adult and graphic content in your account is allowed when you post content as sensitive. Read through to learn how to see sensitive content on Twitter.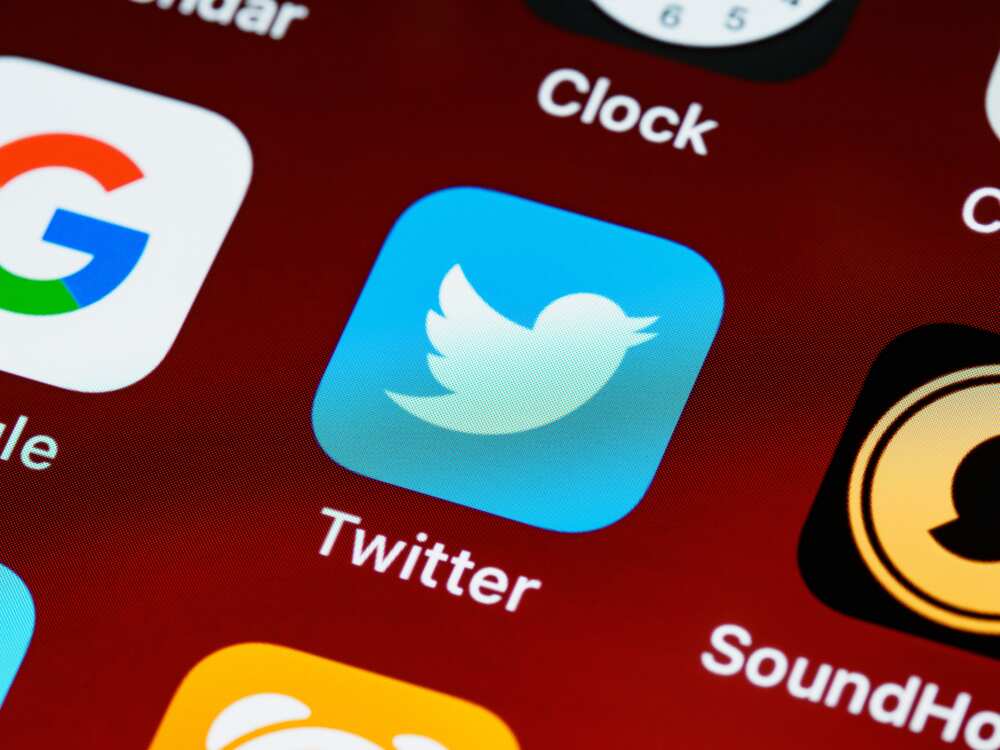 You will realize that the ability to see sensitive content on Twitter is usually turned off by default. The good news is that you can change this setting to see sensitive content.
How to see sensitive content on Twitter
Learning how to modify your Twitter sensitive content setting is a great way to take control of your account. The app operates differently from other social media accounts, and you will learn about its functionality by looking at its privacy settings.
You must report any content that you find misleading and sensitive so that it can be handled as per Twitter's policy.
Twitter is mandated with the task of evaluating reports of the content that its users have flagged. Afterwards, they may give a warning message to the account owners. Anytime media is flagged, the team responsible for Twitter is made aware. The responsible team will investigate the reported content and take further action.
How to change Twitter settings to see sensitive content
You might have received some alerts, such as this media includes sensitive information or this profile might contain sensitive information while using the app. The platform ensures that there are warning signs to alert the user before any inappropriate or sensitive content is seen.
Therefore, any individual who does not want to see the tweets can decide to view or ignore them. In this case, the users will not know anything they didn't expect.
If you are interested in viewing sensitive content, you must disable the app's content filter. Below is a step-by-step guide on how to view sensitive content on Twitter.
Step 1: If you do not have the Twitter application, you can download it from Google Play Store or use your browser on your desktop/laptop.
Step 2: Sign up using your email address or phone number.
Step 3: Once logged in, if you are using your laptop or desktop, click on the "More" icon and select "Settings and Support". If you are using the Twitter app, click on your profile picture at the top left corner and select "Settings and Support".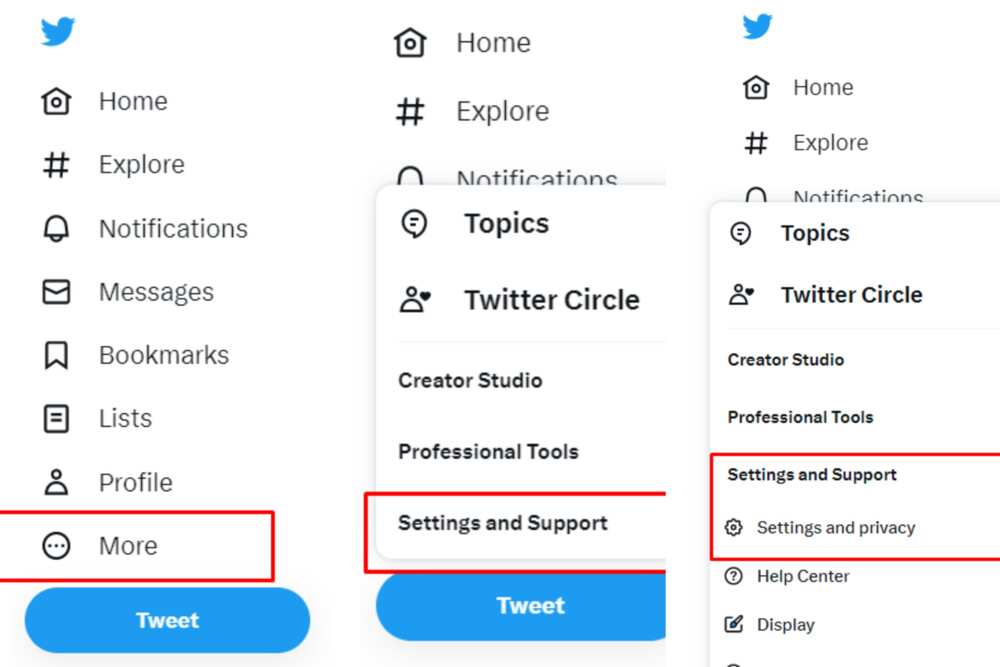 Step 4: Next, click "Settings and Privacy", and a page will display various options.
Step 5: Select "Privacy and Safety" and then click on the "Content you see" option.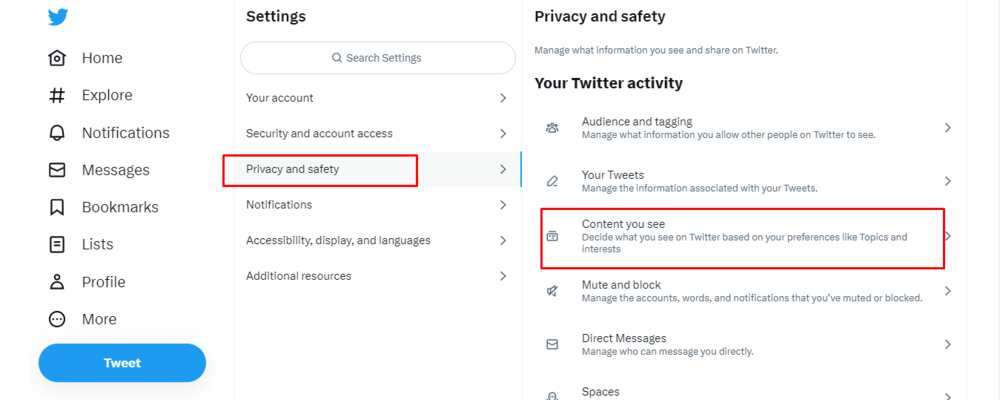 Step 6: On the option displayed on your screen, mark the empty box of "Display media that may contain sensitive content". Once you click on that, you can view any sensitive content on Twitter.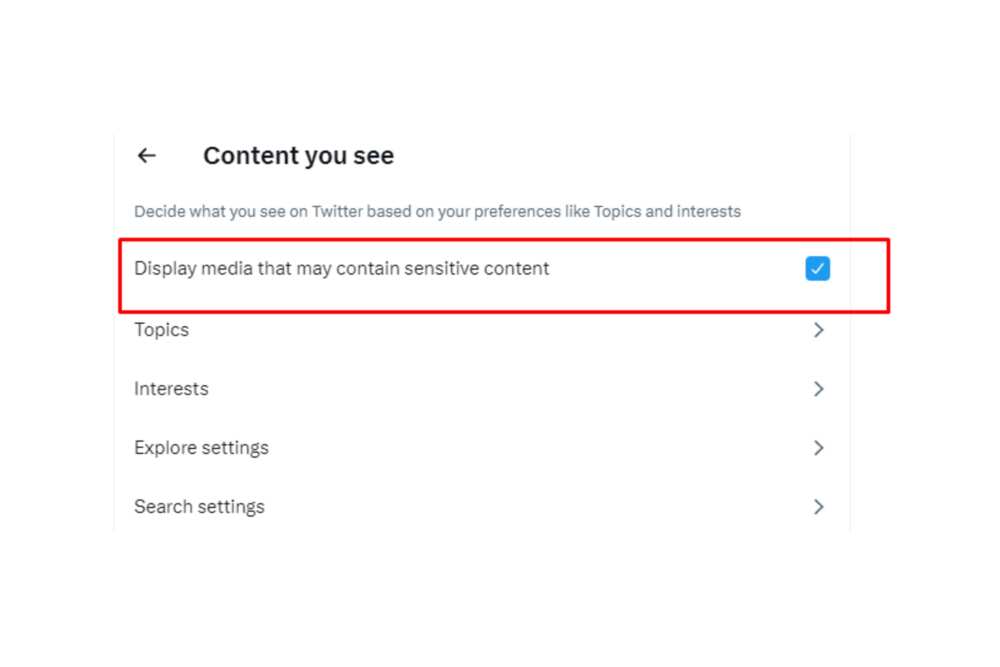 Once you follow the above steps, you can view any sensitive content in your Twitter feed or the search results. If by any chance, the box is checked, a notice will appear asking if you wish to view the blocked content at that moment.
How to turn off sensitive content on Twitter
As much as many users want to browse their feeds without getting restricted, certain materials can be designated as sensitive. You will often receive alerts on sensitive information while going through your app.
You will come across words like "This Tweet Might include Sensitive Content" while on the app. This allows you to decide whether to view the content or not.
This means that you can control what to watch by setting your preferences. All Twitter searches are usually concealed by default; you can change them anytime you want to view sensitive stuff.
Remember that people worldwide can tweet anonymously, creating room for offensive posts from a certain percentage. The good news is that the platform immediately flags any offensive tweet that doesn't align with their policies.
This is why the site allows you to change your media settings if such things annoy you. However, if you do not want to see sensitive content, you must follow the above steps on how to change content settings on Twitter. This time you will unmark the "Display media that may contain sensitive content" box.
How to disable the sensitive content warning for your tweets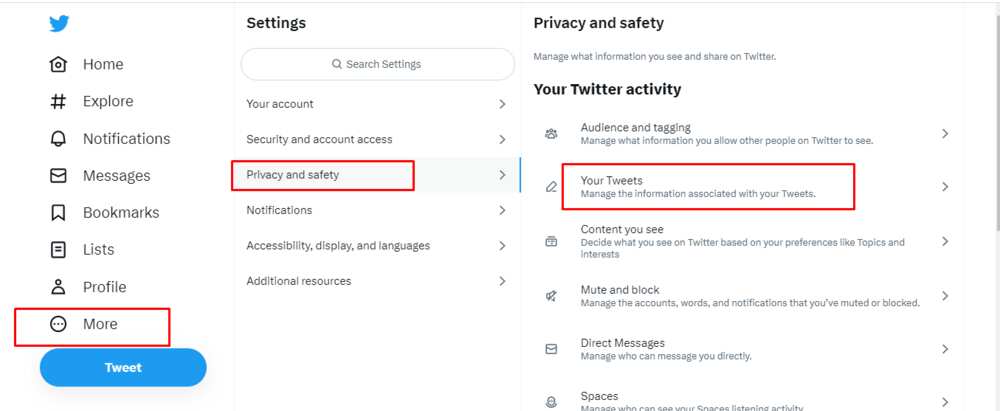 You may have unintentionally enabled the sensitive content warning for your own tweets if you frequently tweet but have no reach at all. You might disable this setting if you don't upload sensitive stuff. Here is a detailed explanation of how to accomplish it.
Open the Twitter app on your phone or your desktop.
Select "Settings and support" and then "Settings and privacy".
Next, tap on "Privacy and safety".
Select the "Your Tweets" option.
Now, turn off the "Mark media you Tweet as having material that may be sensitive."
Why does Twitter allow sensitive content?
Twitter allows sensitive content because freedom of expression and open communication are important principles that the platform supports. However, they also recognize that some sensitive material, such as adult content or graphic violence, may not be appropriate for all users
The platform provides options for users to control what they see and options for users to report sensitive content that they believe may violate their policies. Additionally, Twitter has policies in place to regulate sensitive content and may remove content that violates these policies.
What happens if my profile image violates Twitter rules?
If your profile or header image contains content that violates Twitter's rules, your account may be temporarily suspended and the offending content removed.
Repeated offences will result in an indefinite suspension. Furthermore, your account may be locked if the media in your profile violates Twitter's media policy.
Like other social media sites, Twitter has stringent policies regarding inappropriate content. However, it gives its users the freedom to choose the kind of content they want to see without necessarily getting rid of the content from the site. Hopefully, the above guide on how to see sensitive content on Twitter is helpful if you don't mind viewing such kind of content.
READ ALSO: How to see your liked posts on Instagram on Android and iPhone
Legit.ng recently published a tutorial on how to view your liked Instagram posts on Android and iPhone. With over 1 billion monthly users, Instagram is one of the most popular social media platforms. The platform began as a simple photo-sharing tool and has since expanded to include a variety of content formats in posts, stories, and reels.
When you're on Instagram, you might want to be able to return to posts you've previously tapped. It can be difficult to keep track of them if you are unfamiliar with the procedures. However, you can see those posts whether you have an iPhone or an Android device.
Source: Legit.ng