Editor's note: The news emerged on August 29, Monday that a private mining syndicate headed by a mining industry veteran, Hugh Morgan has discovered a rare mineral resource in the north-west state of Kaduna. Many Nigerians believe that it could be the solution to country's problems.
Samuel George, Legit.ng guest contributor explains why nickel won't save Nigeria's economy.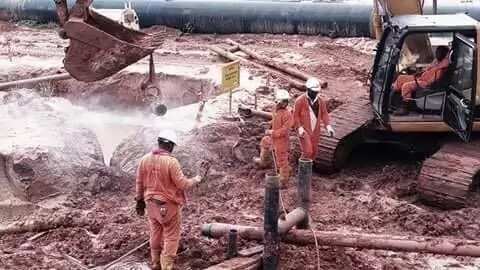 While the Ministry of Solid Minerals Development has appealed to Nigerians to be patient and allow it to come up with detailed report on the new discovery of Nickel in Kaduna state, it will be important to note some very important facts.
Nigeria, an economy heavily reliant on petroleum has only woken up when the commodity price has fallen due to activities of international competitors. The FG has since been looking into the possibilities of diversification.
READ ALSO: Nigeria hits BIG money in new mineral resource
On an interview with Bloomberg, the Minister of Solid Minerals Development, Dr Kayode Fayemi said: "In 2-5 years, we would have started production of Iron ore, Lead, Zinc, Bitumen, Nickel, Coal and Gold at a serious scale".
It is undoubtedly good news that world class and high grade nickel has been found in the country in perceived commercial quantity, it would be important not to forget where we are coming from. Only time will tell if the commodity will promote or halt the process of diversification.
Nickel is a silvery white lustrous metal with a slight golden tinge; it currently sells at $4.43/lB in the international market.
Australia, Botswana, Brazil, Canada, China and Indonesia are the world's largest producers of the metal. Aside China there is no other country's economy on the list to envy. China is a well-diversified economy. It is an economy that does not rely on nickel as the backbone for its growth.
If Nigeria focuses all its attention on the nickel as it did with the crude, she will simply be repeating the same old mistake. Nickel can't safe the economy; it can only postpone the current economic challenges.
READ ALSO: Discovery of nickel in Kaduna confirmed
The FG is advised not to lose focus on its diversification agenda especially in agriculture as it promised and should rater see the commodity as one area by which the agenda will be achieved.
Follow Samuel George in Twitter @9JAsamuelgeorge
The views expressed in this article are the author's own and do not necessarily represent the editorial policy of Legit.ng.
Your own opinion articles are welcome at info@naij.com — drop an email telling us what you want to write about and why. More details in Legit.ng's step-by-step guide for guest contributors.
We're ready to trade your news for our money: submit news and photo reports from your area using our Citizen Journalism App.
Contact us if you have any feedback, suggestions, complaints or compliments. We are also available on Facebook and Twitter. Subscribe to Legit.ng Opinion page!