The Nigerian army has released photos of the soldiers who are training for the exercise code-named "Crocodile Smile" in Niger Delta region.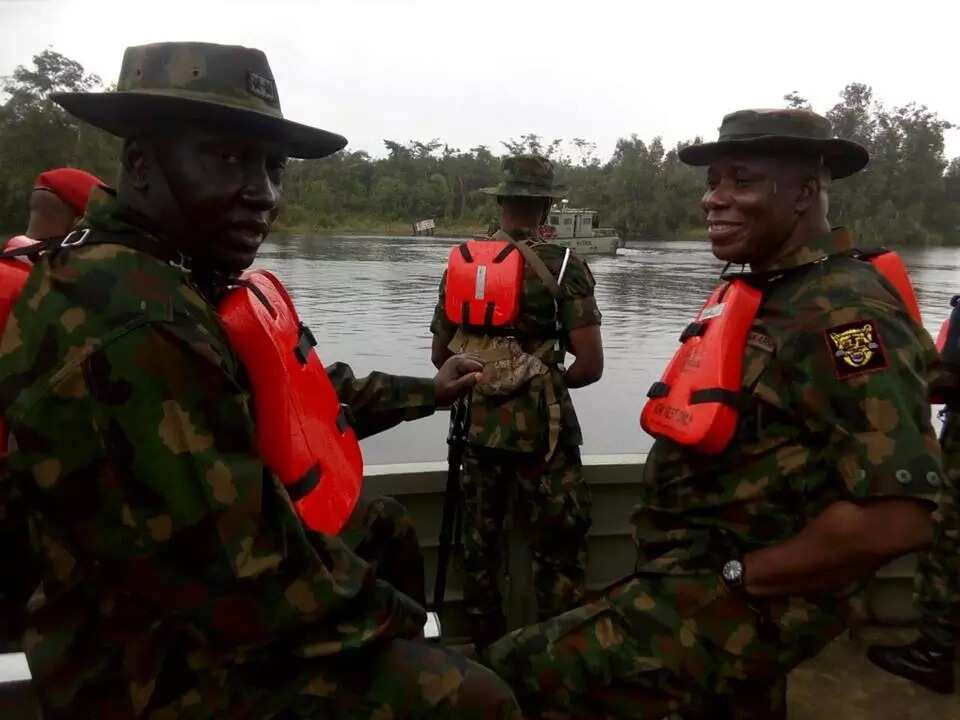 The training, which was launched last month, is aimed at training Special Forces and other units of the Nigerian military in Amphibious and Internal Security Operations in riverine environment and also check criminal activities like abducting, militancy and piracy and other forms of criminal activities in support of the civil authority.
READ ALSO: Top 5 demands by Avengers Buhari will not meet
The majority of Nigeria's oil is focused in the Niger Delta region. Militant groups including the Niger Delta Avengers have periodically appeared and demanded a fairer share of the country's oil wealth for poor communities in the region.
The federal government has claimed it is talking with the militants while the Avengers continue blowing gas and oil facilities reducing Nigeria's oil production.