PMB urged to treat Avengers, Herdsmen and IPOB as BHaram
- Nigeria's senior civil servants have urged President Buhari to treat Niger Delta Avengers, other agitating groups like Boko Haram insurgency
- The senior civil servants say there is urgent need for this as the agitating groups have almost brought Nigeria to its kneel
- They say the activities of the agitating groups have affected the country's economy
The Senior Staff Association of Statutory Corporations and Government owned Companies has urged the federal government to treat the Niger Delta Avengers, Fulani herdsmen and the Independent People of Biafra with the same strength as Boko Haram insugrency, The Punch reports.
According to the senior civil servants, there is urgent need for this as the agitating groups have almost brought Nigeria to its kneel.
READ ALSO: Fast all in one -- UC Browser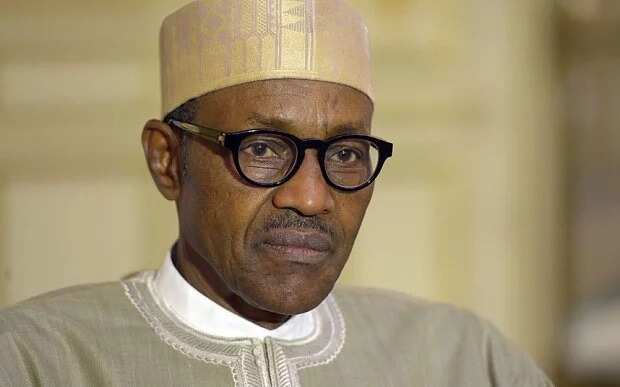 The senior civil servants believe the activities of the agitating groups have affected Nigeria's economy.
A communiqué signed by the association's President and Secretary, Muhammad Yunusa and M.O. Abogonye, which was made available to journalists in Kaduna on Monday, August 22, said: "The NEC (National Executive Council) in session commends government efforts in fighting insecurity in the country but urges Mr. President to combat the nefarious acts of herdsmen, Independent People of Biafra and the Niger Delta Avengers with the same vigour as Boko Haram insurgency."
READ ALSO: IYC condemns report linking Jonathan to Niger Delta Avengers
However, the NEC officials of the association, also berated President Muhammadu Buhari on the delay in the payment of benefits to retirees one year after leaving office.
Legit.ng recalls that the Niger Delta Avengers had on Thursday, August 18, threatened that it will declare a Niger Delta Republic on October 1, should President Muhammadu Buhari fail to restructure the country.
In a statement released on the website of the Avengers, Mudoch Agbinibo, spokesman of the Avengers, said that the Niger Delta no longer wants to be part of Nigeria.
Niger Delta Avengers had claimed responsibility for major attacks on oil facilities in the region in recent past, vowing not to relent until the nation's economy was completely crippled.
Source: Legit.ng