Femi Ayeni: World class chef with a lion's heart
Editor's note: Legit.ng continues series of stories about outstanding Nigerians, who became famous abroad.
Martha Olawale, who writes from Florida, USA, devoted her second story to Femi Ayeni. A Nigerian man was born Ibadan and lived in a crowded apartment (popularly called 'face me I face you' in Nigeria). However, despite all the challenges he faced in his life Ayeni became a renowned chef and a pacesetter for many young Africans who desire to follow his career path.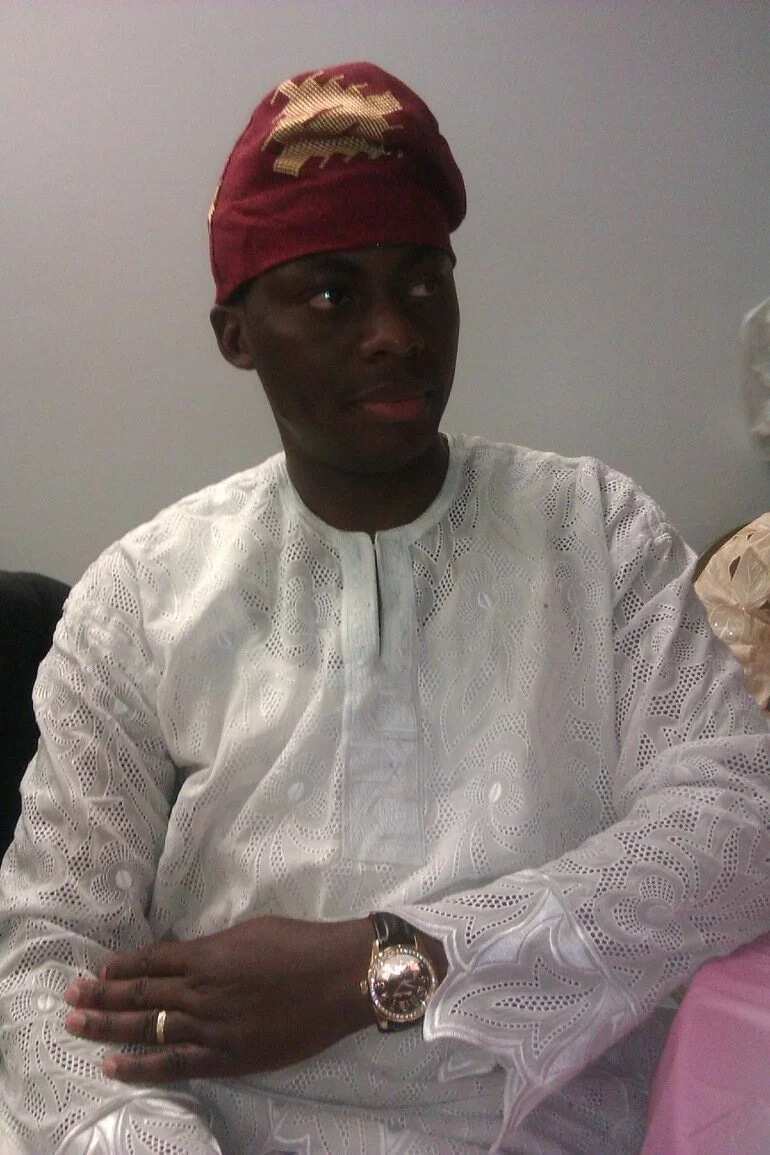 "I had a mental picture of my future, I was not looking at the pain of the present but was looking at the joy and peace that I believed was ahead." Femi Ayeni
When he chose to become a chef in Nigeria, he was almost on a deserted island. People wondered why a young promising man will devote his time to studying how to cook. His choice was unpopular and too feminine at the time but he had a clear goal; become an outstanding chef. Like many Africans, his options were slim and the available resources were barely enough to keep him afloat. However, Femi Ayeni has the heart of a lion and he knew exactly what he wanted out of life, and he stuck to it.
Today, Femi Ayeni is a renowned chef and a pacesetter for many young Africans who desire to follow his career path. He recently partnered with the school that gave him the first chance to explore the international world of culinary to help other Africans. When I think about Femi Ayeni, it stirs up a strong hope in me that the future of the African continent is bright. Femi Ayeni, you are our star and we have no doubt that your excellence in the field of culinary will take you to higher places in life. Stars of Afrika celebrates your successes and urges you to keep cooking, keep moving, keep running, and never stop.
Background story (growing up, family, the journey)
I was born and raised in Ibadan, in the south-western part of Nigeria, the largest city by land area in the country. My seven siblings and I lived in a crowded apartment (popularly called 'face me I face you' in Nigeria) with my mom, close to relatives particularly my grandmother who lived less than a mile away. I lived with both parents until age two when my parents divorced. After the separation, I spent weekends with my dad. My dad of blessed memory was a great man with a kind heart who truly loved his children. He emphasized education and encouraged a love for reading and writing.
READ ALSO: Adesegun Adeyemo: From poverty to celebrated computer engineer
At a young age, I had developed a strong interest in reading the newspaper and loved to discuss national politics with customers at my mum's restaurant. My mum owned a restaurant where I stayed after school hours while in elementary and high schools. I recall days I walked miles to fetch water from streams and neighborhoods occupied by foreigners for use at the restaurant during periods of water scarcity. I also sold bread in the streets for my grandma and fetched firewood for cooking meals. After high school, my mother remarried and relocated to Lagos, the most populous city in Nigeria, starting a new chapter in my life. Our relocation to Lagos changed everything about my life.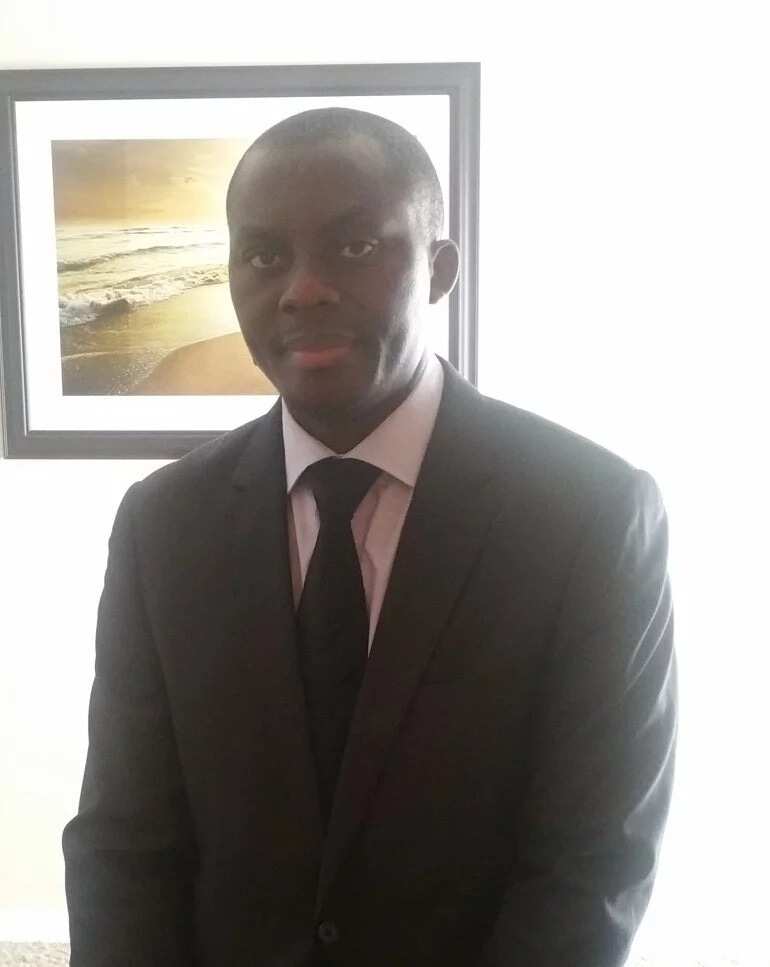 I received my primary education from IMG Primary school Oke Ado Ibadan, and my secondary education was from Celestial Church High School, Oke Ado Ibadan. After high school, I attended Ondo State Polytechnic where I graduated with an OND (National Diploma) certificate while working full-time at a hotel. In addition, I received a Diploma in Hotel and Catering Management from DOF Institutes in Lagos, Nigeria. There were times I couldn't afford to pay my tuition while at DOF and I had to work night shifts and attend lectures during the day to complete my OND. My desire to continuously add value to myself and to develop my love for cooking led me to apply to the College of Arts and Technology, Manchester, United Kingdom where I obtained my NVQ 3 in hotel supervision. Through my pursuit of excellence in culinary, I have had the opportunity to train in the kitchens of luxury hotels through two industry placements at renowned hotels in the UK and the USA. I worked as a chef at Renaissance Manchester Hotel in Manchester for two years and a year at Grand Marriott hotel, USA. I believe in continuous learning and enroll in courses in my industry regularly to improve on my skills.
What are the obstacles that you faced pursuing your dream?
The obstacles were enormous: from poverty, accommodation challenges, to working as a casual staff (no guarantee of work the next day and no benefits) but my determination to succeed helped me through the journey. After completing my culinary studies at DOF, I sought internship placement at Lagos Airport Hotel and was rejected. I was happy to take on an unpaid internship at Ikoyi Hotel for six months. I got my first job as a baker at Tasty Fried Chicken in Lagos Nigeria with a monthly salary of 5,000 Naira. Though my internship application to Lagos Airport Hotel was rejected, I was not discouraged and persisted in applying for a permanent position at the hotel. Eventually, they offered me a job at the hotel as a permanent staff. I worked there for 3 years. While there, I had the opportunity of attending a training that was facilitated by a Chef from Eko Hotel. I was impressed by his wealth of experience and he informed me that he had information about overseas training. I took on the risk of leaving my secured employment for a highly unsecured one with loss of benefits just to gain increased exposure in a hotel affiliated with an international chain.
I resigned at Lagos Airport Hotel and resumed at Eko Hotel as a casual staff. I was constantly reminded that as a casual staff, I could be fired without notice and pay. I also had no health insurance and no benefits. I recall an incident where I couldn't afford to pay to extract an infected wisdom tooth and had to settle to be examined as a patient for a dentist's exam in exchange for discounted healthcare fees. I was in excruciating pain afterwards for weeks. I spent many nights crying and hoping that someday, the struggles will end. In 1995 I had a family challenge that led me to leave my stepfather's house, and I had to move to a friend's house at Mushin, Lagos Nigeria. I am forever grateful to those amazing people.
READ ALSO: Bishop Oyedepo under fire over prophecy
I had hoped I would become a permanent staff at Eko Hotel someday. Unfortunately, that day never came. I was not included on the list of casual staff that were converted to full-time staff. That was a major turning point for me. That encounter motivated me to intensify my research on training overseas to become a renowned chef. As I had no resources for education abroad, I focused on programs that would give me the opportunity to train and work as a chef so I could afford the living expenses. I spent many hours at the internet café researching till I came across a program that could give me such an opportunity but my poor economic status made it challenging to obtain a work permit. Through perseverance and determination, I found another international program that offered the opportunity to train me in luxury hotels in Western Europe and North America. It provided two paid industry placements in the UK and the USA where interns work with a team of culinary professionals. It was a dream come true for me.
I applied to the international program and was accepted, however, I had zero funds for travel. I could not afford to pay for the services of an agent to secure a work permit. I sought funds everywhere, talked to friends and mentors to help out but none was in a position to help. A few felt it was a scam and were not willing to take the risk. Some friends prayed with me and followed up consistently. Although I was meant to pay for the work permit before traveling overseas, God worked it out and I was granted a waiver. I was allowed to pay for the work permit and other processing fees after starting the internship program in the UK. My work permit was processed and mailed to me in Nigeria from Europe. That was the beginning of another phase of my life.
How did you overcome those obstacles?
It is not easy to overcome obstacles as many would attest to. I believe the following helped me:
• I accepted full responsibility and refused to blame anybody
• I acknowledged God and prayed everyday
• I double down, refused to give up even when my first visa application was denied
• I remained positive about life
• I refused to compromise my integrity
• I invested in right information that enhanced my transformation.
• I had a mental picture of my future, I was not looking at the pain of the present but was looking at the joy and peace that I believed was ahead.
Being a chef was unpopular when you chose it, why?
I believe it was destiny and passion. I l have always loved to cook as a teenager and I was the only child my mother took along to the market for grocery shopping for her restaurant. In my teens, she sent me to the market by myself to buy the food items for her. Through that experience, I developed negotiation skills and a love for cooking. When I was on the verge of going to chef school, I inquired from mentors and friends about my career. Many believed it was a career for women and encouraged me to seek a different career path. My initial intention was to focus on food and beverages when I was in school but when I went for my internship at Ikoyi Hotel and had the privilege to train in a different department in the hotel industry, I changed my mind and decided to be a Chef! Even though it was unpopular in Nigeria among young people at the time, I still met some inspiring people who really respected my choice of career.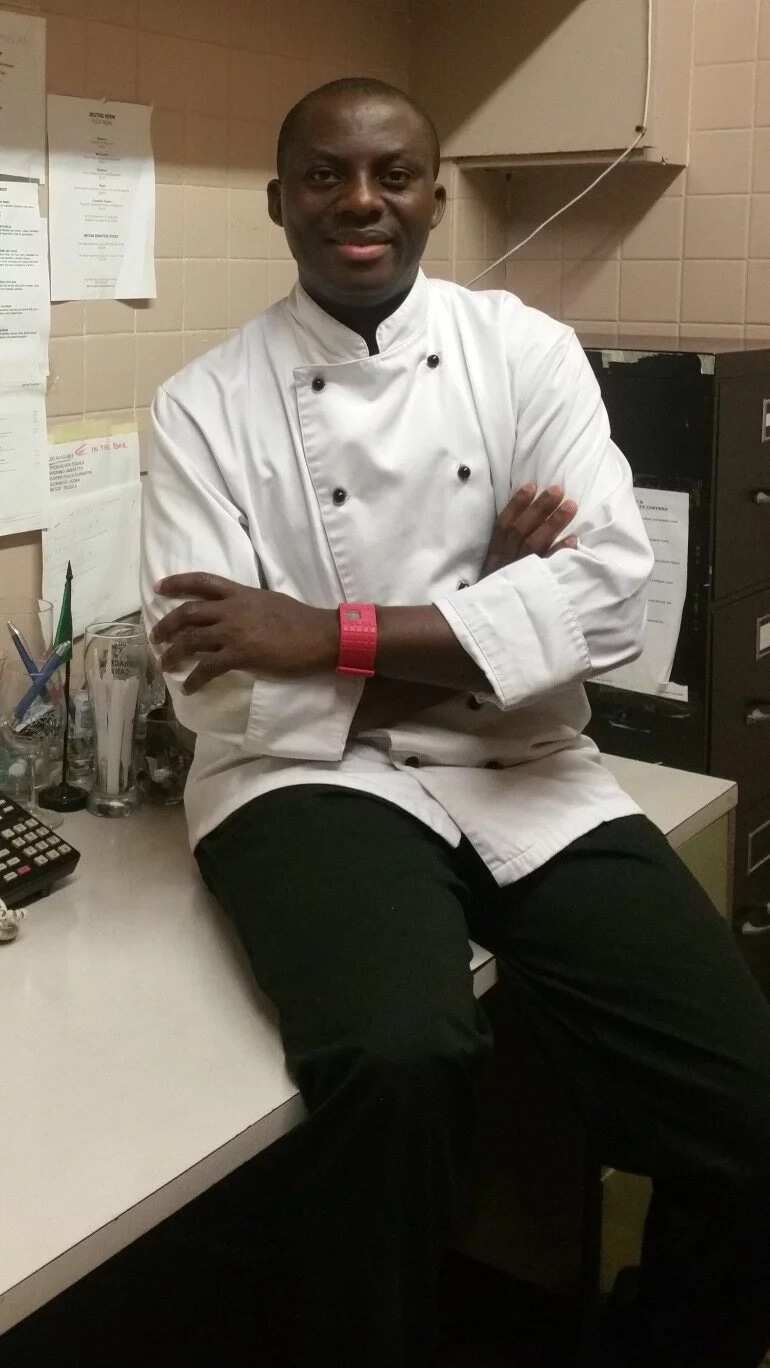 What/who are the greatest inspiration in your life?
My mother has had a great impact on my life and by extension my career. She was my first Chef instructor. She taught me how to cook, negotiate with suppliers, and build strong lasting relationships with clients. I have also found inspiration in the words of Dr. David Oyedepo. I remember what he said during one of his teachings, "If you are a cook, be THE cook". I understood leadership through him and his teachings transformed my approach to life. That said, some of my greatest inspirations are two famous chefs; Ramsay and Jamie Oliver. They made me aware that a chef can also be a successful entrepreneur.
READ ALSO: Meet talented 8-year-old Nigerian female artist
What are your goals for the future?
I look forward to establishing a world-class culinary school in Africa, and be able to raise our culinary standards. Currently, I run an organization that supports Africans in pursuing their dream of becoming world-class chefs by connecting them with a culinary school in Europe. I want to make the journey I went through easier for those coming after me. The students have the option of 6 month to 1 year paid internship in one of the finest hotels in Western Europe and USA. Two of my Nigerian students recently graduated from the program and having done their internships in Holland and USA have chosen to settle in the USA. The program gave them the opportunity to travel outside of Nigeria for the first time, experience world-class culinary services, and become independent confident Chefs.
What advice do you have for this generation of Africans?
My humble advice to you out there is to have a possibility mentality and trust God for your change. The challenges we are facing in that part of the world is real but I believe you can overcome and become a success!
What do you want the world to know about Nigeria?
Nigeria is a country of rich ethnic diversity. She has over 200 ethnic groups and languages! Nigeria is a beautiful place with friendly and hospitable people. It's a country filled with happy people regardless of the economic situation.
The views expressed in this article are the author's own and do not necessarily represent the editorial policy of Legit.ng.
Your own opinion articles are welcome at info@naij.com — drop an email telling us what you want to write about and why. More details in Legit.ng's step-by-step guide for guest contributors.
We're ready to trade your news for our money: submit news and photo reports from your area using our Citizen Journalism App.
Contact us if you have any feedback, suggestions, complaints or compliments. We are also available on Facebook and Twitter. Subscribe to Legit.ng Opinion page!
Source: Legit.ng