MASSOB threatens to issue Biafra currency in exchange of Nigerian naira
- MASSOB says the fall of the naira is an advantage for Igbo people to begin to use the Biafran currency
- It says the soil in the region is fertilised naturally to cater for the people's food
- The group in 2011 introduced money and vehicle plate numbers for the people
Following the steady decline of the naira largely blamed on the fall of the price of crude oil, the Movement for the Ac­tualisation of the Sov­ereign State of Biafra (MASSOB) has threatened to start issuing the Biafran currency in Igboland.
Despite naira's stabilisation in February 2017, the talks among the secessionists are ongoing. They are not new: on February 27, 2011, MASSOB's leader Chief Ralph Uwa­zurike launched the Biafran currency, vehicles, motorcycle plate num­bers and driver's licence.
The Sun reports that Mr Martins Ezeaka, who is the Anambra North director of finance of MASSOB, said in Onitsha state that the depreciation of the naira may necessitate the reintroduce the Biafran currency for the people of the south-east to use in financial transaction like it did in the past.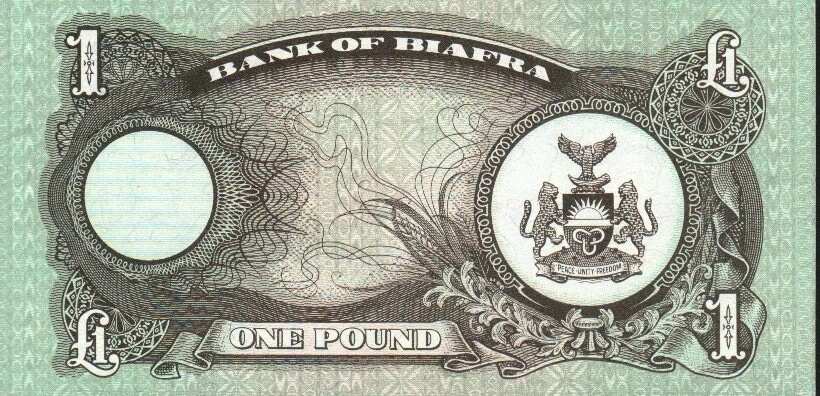 READ ALSO: Igbo'll actualise Biafra peacefully – IPOB
Ezeaka said the fall of the naira was an advantage for Biafra people as they can now transact at a cheaper rate.
"Now that the naira has depreciated, it is to the advantage of Biafra cur­rency because you can buy things with Biafran money at a very cheap price.
"We can now consoli­date our finance sector with valuable economy to meet the world stan­dard and we attribute this feat to our brain, re­sourcefulness and holis­tic approach to the strug­gle for a Biafran state."
The director of finance noted that the disparity in the exchange rate of the naira in the parallel and official market was due to corruption.
READ ALSO: One Biafra coin to be auctioned for about N46,000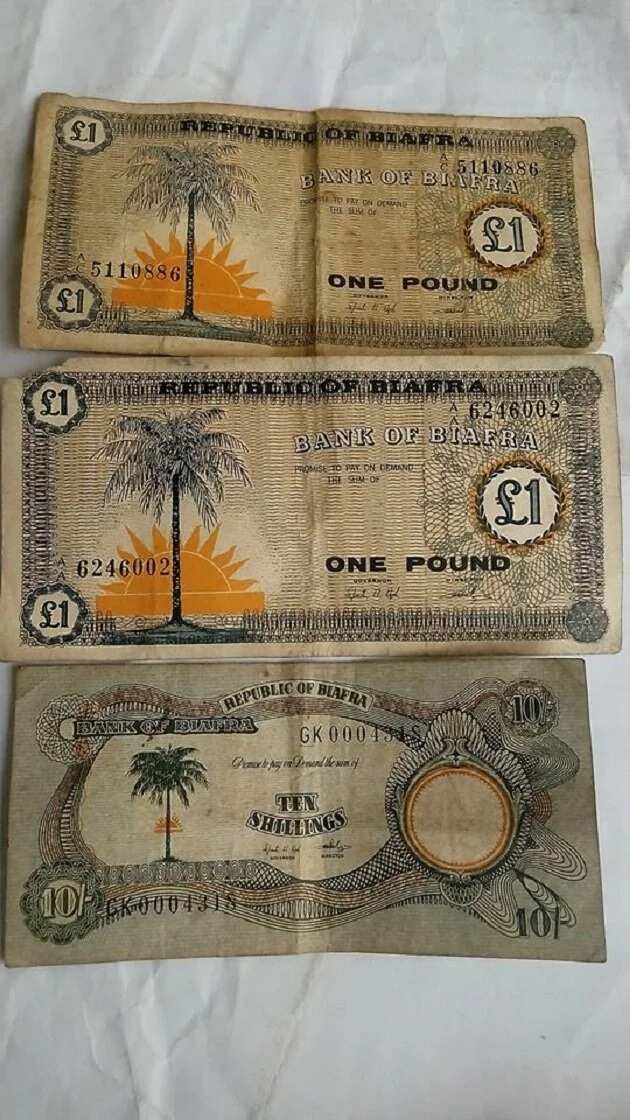 Comrade Obaji Obaji, who is the director of agriculture of MASSOB, said Biafran land is naturally fertil­ised for enough healthy farm produce.
READ ALSO: How Buhari fast-forwarded the restoration of Biafra – IPOB
He said for the moment, Bi­afra has food that can sustain it until the nation is finally actualised.
"We now go into mechanised agriculture in places like, Adani, Igbariam,Atani, Nsuk­ka, Abakaliki, Ogbaru among others," he said.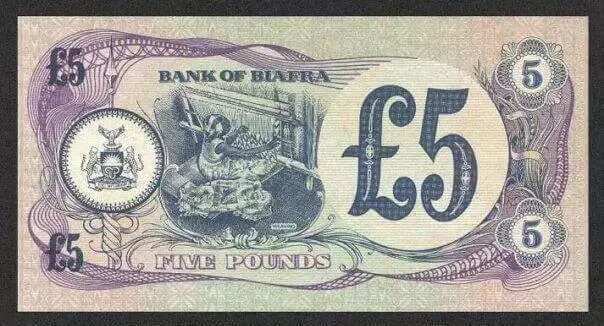 Meanwhile, another separatist group, IPOB, said Biafra land is beyond areas occupied by the Igbo-speaking people of the country alone.
According to the group, aside Igbo-speaking states, Biafra land cut across Itsekiriland on the western boundary, Oduduwa to Bakassi on the eastern boundary with Cameroon.
The group added that Biafra land also stretch across from Idoma and Igala land on the northern boundary with Arewa or Northern Nigeria to the Bight of Biafra which is South of the beautiful island of Bonny.
Source: Legit.ng