Abuja school tops list of Nigeria's best secondary schools
The West African Examination Council has reportedly released the list of the top 50 secondary schools in Nigeria based on the result of the 2015 May/June examination.
The list sees Layola Jesuit College leading the pack while no school in Lagos state appeared in the top five, with only a secondary school in Lekki area of the state appearing in number ten.
Check out the list below as obtained from Nigerian Bulletin: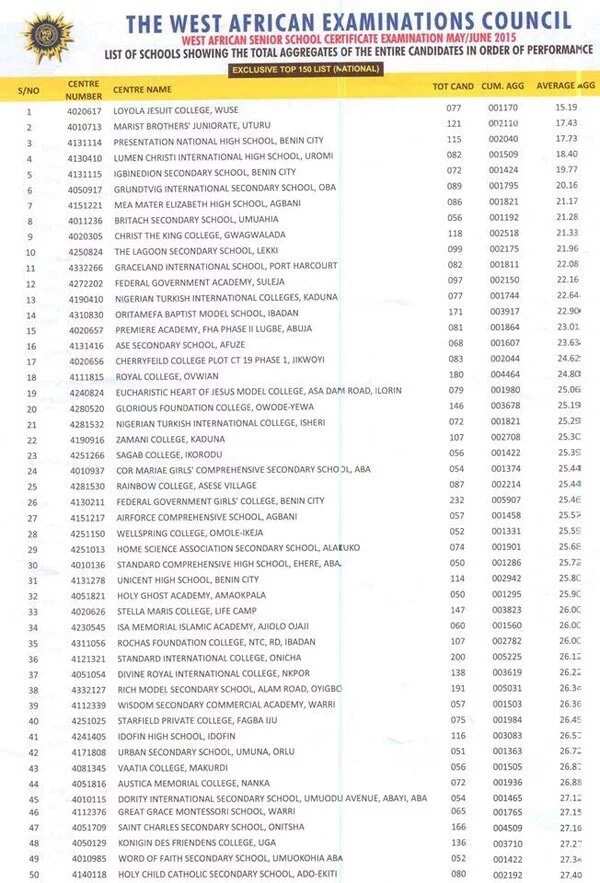 In another development, pictures of the Kano students who lost their lives in an accident on their way home from Lagos have surfaced online.
The students were among the eight that were confirmed dead in an accident that happened on Iroko Road via Ibadan, the Oyo state capital on Tuesday, May 5.
The students' names include; Ahmed Faisal, Kamal Muhammad and Abubakar Abdullahi, from Kano Capital School while Umar Musa, Sani Musa, Ibrahim Sani and Yusuf Danladi came from Unity College, Karaye, in the state.
Source: Legit.ng