Award winning Tinsel actress, model, scriptwriter and movie producer, Jumoke Odetola, is on her way to the top of the movie industry. The rising star has featured in several movies and TV series such as Heroes and Zeros, Ipe, Binta Ofege, Tinsel, Kilanta, Superstory, Family Ties among others. In an interview with Legit.ng, she spoke about winning the African Magic Viewers' Choice Awards (AMVCA), her acting career and her fondness for Ghanaian actor, Majid Michel.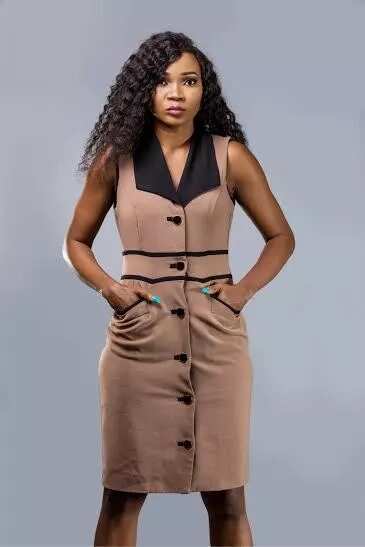 How do you feel about being one of the award winning actors at the just concluded AMVCA awards?
How do I feel winning the much coveted golden plaque of the AMVCA? How do I feel winning and award on the biggest platform for filmmakers in Africa? How do I feel being in the constellation of stars and winning from a highly intense category? Honestly, I was overwhelmed with joy, excitement and heart-felt emotions. I had to choke it up several times to avoid breaking down in tears.
Tell us more about the movie Binta Ofege for which you won the award. 
Binta Ofege is about mankind and destiny. Most times, human beings are on the run after money, greed, covetousness, deceit to mention a few, all to feel successful without knowing that destiny has a major role to play in human lives. The story of Jumoke the bread-seller is a good example. Not to digress, Binta Ofege has a unique never-seen-before plot style that follows the life of Binta (Jumoke Odetola) and Ligali (Femi Adebayo) who team up to scam everyone by executing ground-breaking tricks on their victims, but somewhere in the subplot of the story awaits the biggest twist ever in a movie. The story was written by the greatest script writer that I know in the country, Abiodun Jimoh. Coincidentally, he also wrote the box office movie, Victims, for my darling sister Mercy Aigbe. The movie, Victims, was also in the same category with my movie and if Victims had won I would have also felt like a winner because I played a major role in Victims and it was produced by my role model, Mercy Aigbe Gentry.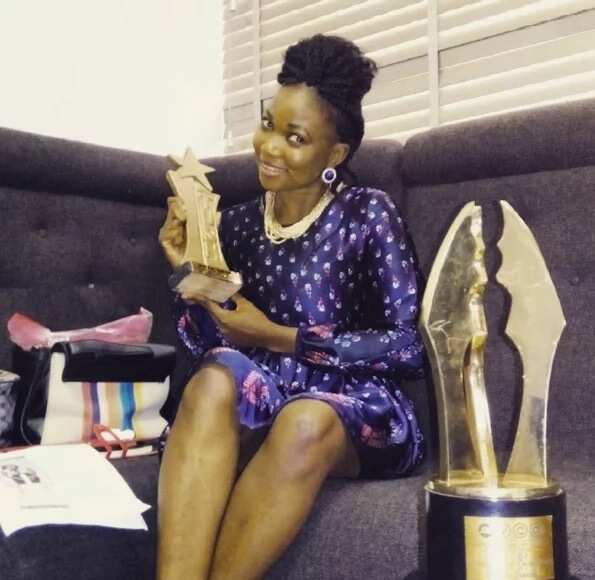 READ ALSO: You all should worry on important things - Uche Jombo
Considering the fact that you're up and coming, did you feel intimidated being nominated with other prominent actors in the film industry?
I didn't feel intimidated, I felt honored. The nomination was like a win for me, contesting against the mega-budget movie Taxi Driver (Oko Ashewo) and Victims a cinema landmark. Aisha Lawal's movie, Shadow, was also a big potential but of course my movie has a great appeal because of the unique story line. The managing director of Ibaka TV, Mr. Blessed said he was shocked to see that after six months of Binta Ofege being uploaded on Ibaka, it is still trending. Trending at Ibaka TV means it is still among the top five most viewed. He further said among the top five, Binta was the only Yoruba movie. What does that say? it means my movie is a dynamite which is ready to explode anywhere.
What are the challenges of being up and coming actress in the industry?
As a fresh actress and producer I think the major challenge for me is in getting sponsors/partnership for your production. Faces of veterans open doors more than that of freshers and many are skeptical to invest in them but I think that is about to change now because already we have about four potential investors discussing with us.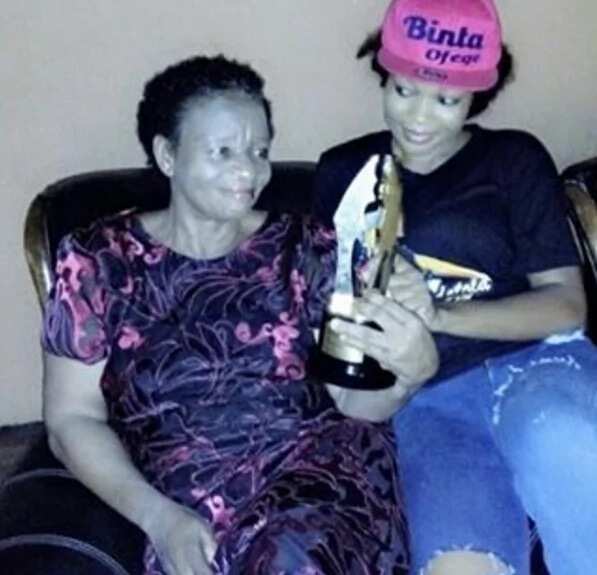 Do you think winning the award will make an impact on you and your career?
Yes, I believe so because just immediately after the award, about four potential movie sponsors were already talking to me. So, this award would make serious impacts in my career.
When did you first know you wanted to become an actress?
It started with Omotola Jalade Ekeinde. As a young girl, I watched a movie titled, Mortal Inheritance and I fell in love with this movie so much, I watched it like a hundred times or more. Then I began paying attention to Omotola, any movie that she featured in, I watched it then I would think to myself that I could do what she was doing. Then I started nursing the ambition secretly because from the type of home I came from, you don't want to say it openly that you aspire to be an actress. My father's children would rather grow up to be engineers, medical practitioners or financial managers. My dad managed to influence all my elder ones to be what he wanted but as the last child of the family, I believed at this stage, one child out of the rest could be excused.
Where did you learn how to act?
I will say it's more of a raw talent but notwithstanding, a raw talent needs to be trained. So I started making enquiries about Royal Arts Academy, to enlist and nurture my dreams from there. It was during these enquiries that I bumped into someone who advised me to try a training outfit closer to my house. This friend introduced me to Prodigy and Pens Communications, a film production outfit with a department for training and grooming actors, production managers, writers and directors. I located the office, then at Ilupeju but now at Oregun and the practical training as an actress/presenter began immediately. I also gate crashed training in script-writing.
READ ALSO: Exclusive: Femi Adebayo penned down endorsement deal (photos)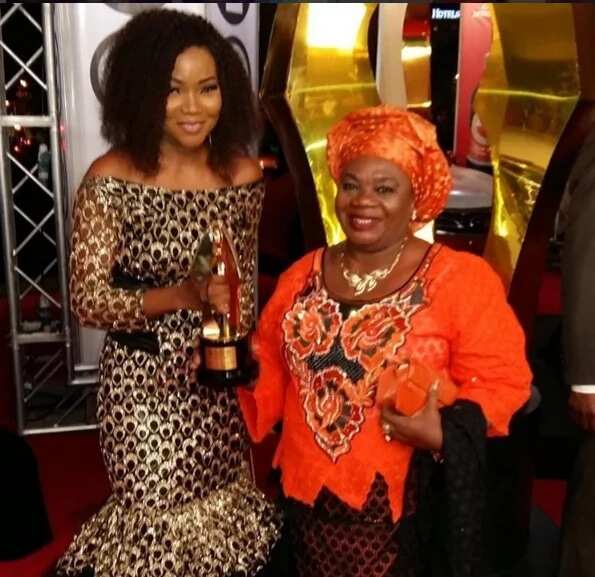 How was growing up like?
Fun! I was the last child and I enjoyed everything. I almost became a spoilt-brat but thanks to my immediate elder sister, Kemi, who occasionally got in the way of the attention I got from everyone (laughs). She was always contesting my last born status and thereby wanting everything I wanted. We fought most of the times and she got blamed all the time. Sister Kemi and I later grew up to be the ones with the closest bonds. She became my confidant, as a matter of fact, she was the first human being on earth that got to know about my interest in Nollywood and she encouraged me to go for it. When I asked her what daddy would say, she said we would start behind his back, gradually he would know but hopefully by then it won't be too late. My dad passed on the day we finished the shoot of my movie Binta Ofege, it was very emotional for me that is why I dedicated the movie to him. I think it is also noteworthy here to mention that I confessed to my dad on his sick bed that I have started acting. Surprisingly, he smiled and said he knew, he said he saw me and he was proud of me when he saw his name on TV, written across the chest of his daughter. Imagine how he would have felt if he was alive, seeing me receiving that award at the AMVCA.
Who is your favorite actor?
Today, I am crazy about Mercy Aigbe, Funke Akindele, Nse Nkpe Etim, Majid Michel, Ramsey Nouah and Ireti Doyle. But like I said earlier, I am a die-hard fan of Omotola Jalade Ekeinde because people say we look alike. I'm not sure about that though.