- Nigerian army subjects Shekau's latest video to thorough forensic investigation
- The military won't take any action that can stop the ongoing offensives against the sect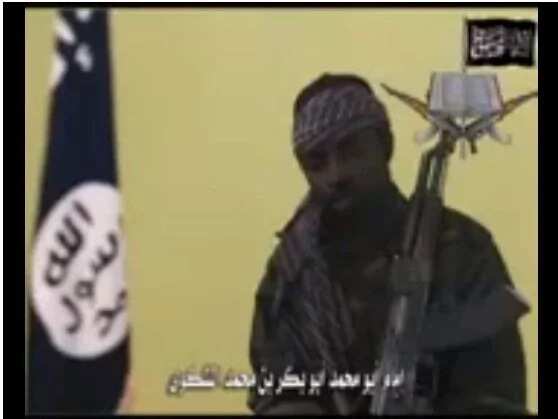 The Nigerian army has on March 24 reacted to the reappearance of the Boko Haram leader Abubakar Shekau in a new video.
They subjected a video to forensic analyses in order to prove its authenticity.
Meanwhile, one of the top army officers revealed: "The ongoing campaign against insurgency and indeed Boko Haram is being intensified most especially in the Sambisa forest, and its environs in order to further degrade and demystify the sect and bring them to their knees.
READ ALSO: Boko Haram finally surrenders (Updated)
"We are aware of the video but we are subjecting it to thorough forensic investigation. We won't take any action that can stop the ongoing offensives against the terrorists in all fronts. Every terrorist is free to surrender.
"While the military is conscious of sustaining the tempo on its war against terrorism, the military intelligence will subject the undated and unverified video to forensic analyses."
READ ALSO: Nigerian army recruitment – should I join the army or airforce?
Another source in the military has said that the video marks the end of the group.
"Watching Shekau in this video, the message is clear: the game is over," an unnamed officer in Maiduguri told the AFP news agency.
"For this arrogant and boastful terrorist to speak in such a meek and subdued tone shows he has been trounced beyond his imagination. 
"It is a farewell video."
The officer answered to calls being made by Shekau in the latest video on his supporters to hold peace and stop the fighting by surrendering.
READ ALSO: Boko Haram kidnaps about 16 women in Adamawa
However, Legit.ng editors could not verify any message urging the Islamists to lay down their weapons in the video.
The Boko Haram leader was last heard in March 2015, when an audio message attributed to him was unveiled announcing the alliance with the Islamic State militant group, after which the sect rebranded itself as the Islamic State West Africa Province.
Shekau also threatened to disrupt 2015's general poll in Nigeria.