Video: Ngige Tells Buhari What He Must Do About Biafra
Nigeria's minister of Labour and Employment, Senator Chris Ngige has finally opened up on the protests by the Indigenous People Of Biafra (IPOB) for a sovereign state.
The former governor of Anambra state, who spoke with Legit.ng in Alor, venue of his late father's funeral ceremony, insisted that there is nothing like Biafra.
[article_adwert]
According to him, the protesters are only a group of discontented people, a situation which is not peculiar to the eastern part of the country where they are domiciled.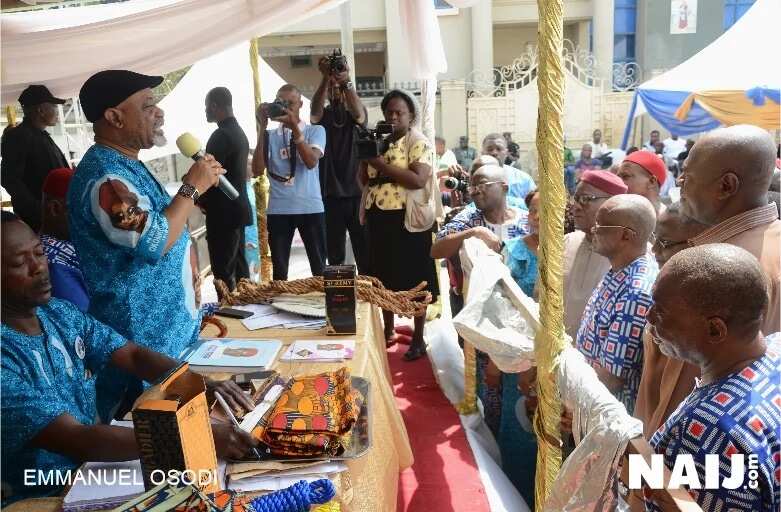 When asked what he thinks about the incessant protests by the pro-Biafrans, he noted with a lot of assurance, that the protesters are to the east, what Boko Haram is to the northern part of the country and the Oodua Peoples Congress (OPC) in the southwestern part of the country.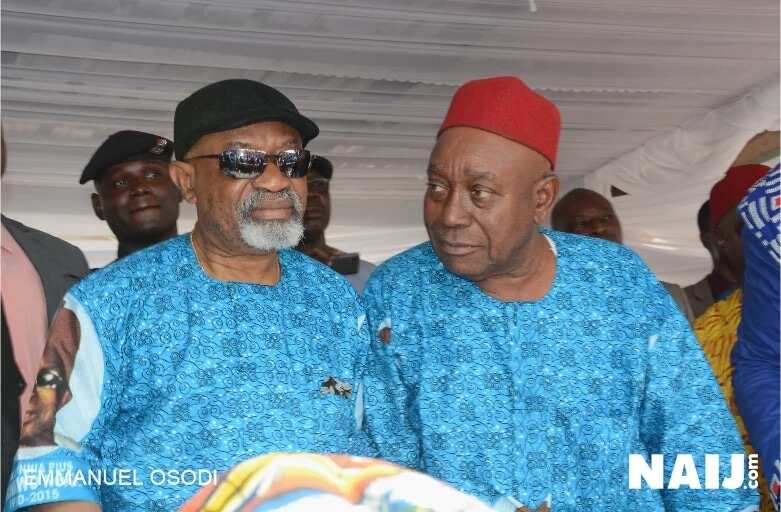 He said, therefore, that there is really no need for Nigerians to panic about their presence or activities as they would be handled the same way others were dealt with by the federal government.
"Biafra? What do you mean by Biafra?" he retorted rhetorically when asked about the struggle by the protesters.
"There is no struggle anywhere. There is even no agitation. It is just discontent."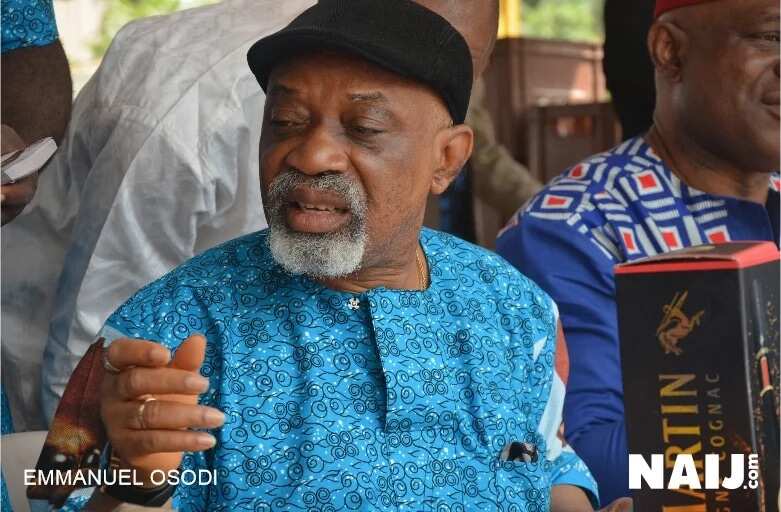 "In Yoruba land, they say they are OPC, Oodua Peoples Congress; in the Niger Delta, they say they are militants; in the northern part of Nigeria, especially the northwest and northeast, they say they are Boko Haram. They are against western education. They say that it is from western education that they learn how to steal money.
"So, it is discontent. The people who say they are doing Biafra agitation are the same thing and they will be handled the same way others have been handled. Dialogue!" the former Senator quickly added.
Watch the video below:
Source: Legit