'I Don't Know Where Chibok Girls Are' - Buhari
The Nigerian president, Muhammadu Buhari, has revealed that there are no reliable intelligence reports concerning the whereabouts of the kidnapped Chibok girls.
[article_adwert]
In the December 30 presidential live chat, which is the president's first ever event of such kind, Buhari was talking on topical issues, including the Chibok girls, who were kidnapped from their school's dormitories by Boko Haram insurgents in Chibok town, Borno state, on April 14, 2014.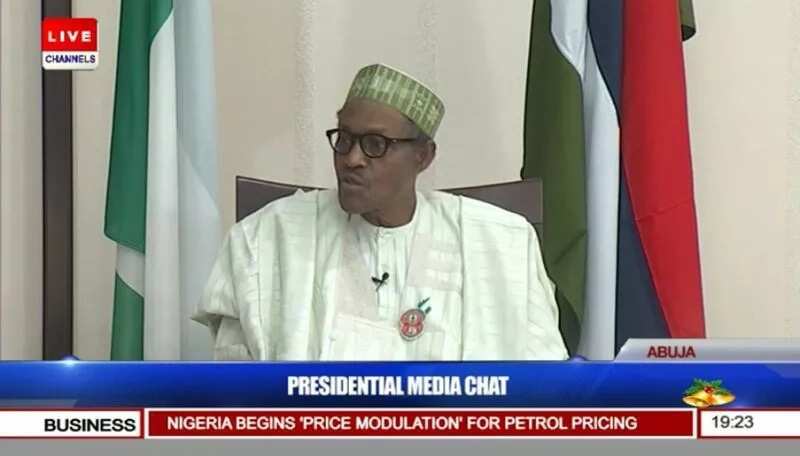 Talking about the whereabouts of the kidnapped girls, President Buhari said:
"Some supposed leadership wanted to make contact, but we insisted on identifying the leadership of the so-called Boko Haram. We want to be sure that they are complete. No Chibok girl has been recovered, as far as I am concerned. If a credible leader of Boko Haram comes forward, we are ready to negotiate. There are no firm intelligence information from Chad, Niger and Cameroon about the Chibok girls,'' the president submitted.
You may also like:
President Buhari Finally Breaks Silence On Zaria Killings
READ Where Buhari Plans To Send Unemployed Youths To End N5,000 Stipend
Buhari Blasts Nnamdi Kanu, Reacts To Agitation For Biafra Republic
Buhari Says Hijab Might Be Banned, Nigerians React
Legit.ng was bringing you the live updates from the presidential media chat.
Source: Legit.ng