Road To Yesterday, actress Genevieve Nnaji's first self-produced movie, is about a couple in dire need of a solution to their marital issues. The movie directed by Ishaya Bako stars Majid Michel, Ebere Okaro and Chioma 'Chigul' Omeruah as well as British actor and model Oris Erheuro, who plays Izu.
Oris, who is of Nigerian descent, spoke to Legit.ng about the movie and what the future holds for Nollywood.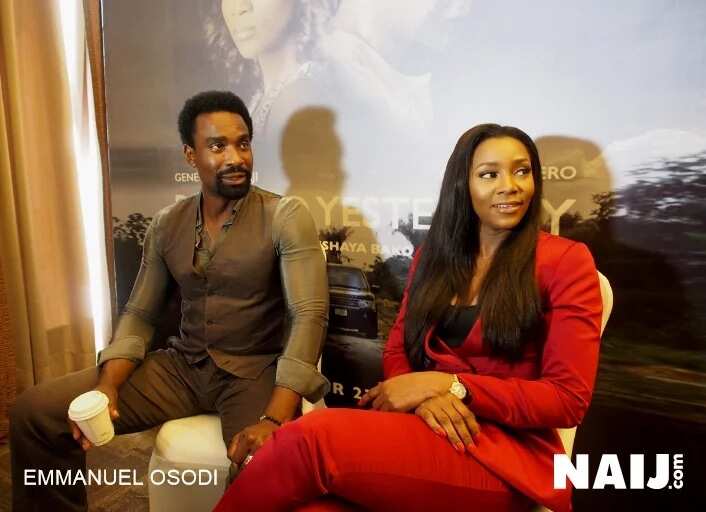 What role did you play in the movie Road To Yesterday?
I played the husband of (Genevieve Nnaji's) character, I played the character of Izu and the husband to Victoria; they are the protagonists of the movie Road To Yesterday.
How did it feel playing the role in the movie with Genevieve, one of Nigeria's biggest actors?
You mean one of the world's finest movie stars? Let's get that straight here. Now, it was awesome. Awesome. I'm very blessed that in this life time, that in our youth we were able to come together in this day and age. You know that Africa is the next leader of the world. That's been proven, it's a fact. And so it is the right time. We are blessed that she did a phenomenal job by taking our industry to a whole new level. And this is what made me become a part of the production.
READ ALSO: Why Genevieve's Bathroom Scene Was A Great PR Stunt
[article_adwert]
Watch Legit.ng exclusive interview with Oris Erhuero (the article continues below):
Given how much you have said about the movie industry in Nigerian are you looking to handle any more acting projects?
Well, it has to be from her though. Okay, I'm saying that the movie has to be that type of quality. You know, Genevieve really stepped up on this movie and only a few people around can get it. She is seasoned and ready to rival the world. Literally.
Genevieve has been likened to Julia Roberts a number of times, what do you make of that?
You know what? No disrespect but, Nigeria is in a class by itself. And I mean, no disrespect but who is that?
How would you rate Road To Yesterday on a scale of one to 10?
Can I get to a 100? Is that too small? Oh well, I'd say it's above 10 because I can't rate it like that. It's beyond, it's not one of those movies you would rate. It's epic. It's historic. And I mean this because I've been in the game for a very long time so I can say this. You know I've been doing this for a while and at a point I just thought I wasn't going to enjoy acting anymore. But with this new movie I will say ten on a scale of one to ten.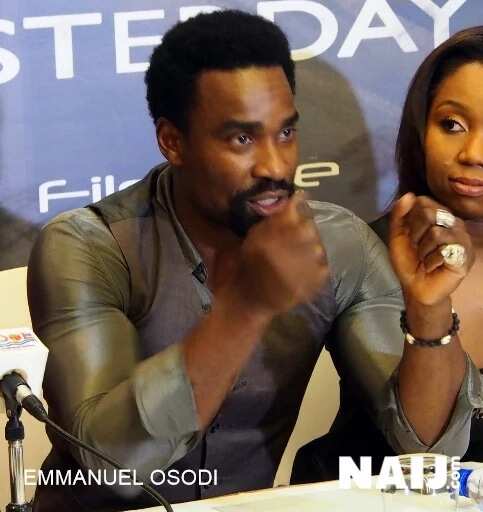 What should fans look to get once the movie hits the cinemas?
They're gonna get their money's worth and I suggest they be on the lookout for many more movies from her company because I think Nollywood has taken African cinema to a whole new level. And I'm excited. I just can't wait to stand back and watch all these materials come out. I think that would bring me the utmost joy.
READ ALSO: Genevieve Nnaji In Steamy Bathroom Scene With Oris Erhuero (PICTURED)
If you've been observing you'd see how much the trailer has done outside our shores. And when I say outside I mean the guys in Russia, Poland, and all sorts of places. These are just people from social media and they have been calling out asking for the movie to drop. And I've never seen that sort of excitement from people outside the country in a while. And so I'm very certain the people will love the movie.