Members of the Boko Haram sect attacked a village in southern Niger on Wednesday, November 11.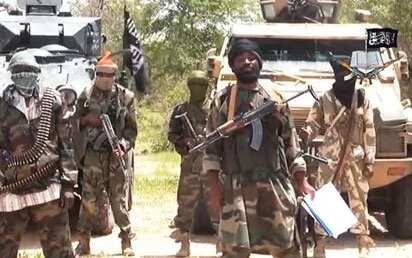 Reuters reports that the insurgents killed five civilians in their initial attack on the village located in the West African nation's Bosso district.
Niger military officials revealed that at least 20 people were killed in subsequent clashes between the Islamist militants and the army.
One of the officers said that Niger soldiers drove back the militants, killing around 20 of them.
"Reactingly quickly, the government's forces were able to push them back. Most of the Boko Haram elements have been neutralized.
"The situation is under control and we are carrying out clean-up operations," he said.
READ ALSO: Nigerian Army Vows To Capture Sambisa Before December Deadline
[article_adwert]
A few days ago Niger's air force carried out its biggest counter-offensive attack against insurgents in eight months. The air force destroyed a Boko Haram base in the country's southeast and arrested more than 20 militants.
In recent months, militants have ramped up cross-border attacks in Niger, Chad and Cameroon from its strongholds in northeastern Nigeria.
On Monday, November 9, suspected members of the Boko Haram sect attacked a town in Cameroon's far north region and killed three Nigerian refugees.
At the weekend, the insurgents carried out an attack in Ngouboua village in Chad near the Nigerian border. In a suspected suicide bomb attack at least two people were killed, while 14 were injured.