Russia, Egypt Sceptical Of ISIS Involvement In Russian Plane Crash
A group affiliated with Islamic State (ISIS) in Egypt claimed responsibility for the crash of the of Russia's Kogalymavia Flight 9268. Both Egyptian and Russian authorities are sceptical about terrorist involvement.
Images and video recordings have started surfacing online depicting the crash site of the Russian passenger plane that went down in the Sinai Peninsula on Saturday morning. Russia has launched an investigation into the crash that killed all 224 people aboard.
Several radical Islamist groups have called for attacks on Russian targets since it began airstrikes on ISIS forces in Syria in late September.
ISIS affiliate Welayat Sinai, in a statement circulated online, has claimed it shot down the plane: "As you kill, you will be killed," referring to Russian airstrikes in Syria. The group did not specify how they brought the plane down but warned Russians and "those who ally with them" that they are not safe on Egyptian soil or in Egyptian airspace.
The Guardian translated the statement as:
Breaking: Downing of Russian airplane, killing of more than 220 Russian crusaders on board. Soldiers of the Caliphate were able to bring down a Russian plane above Sinai Province with at least 220 Russian crusaders aboard. They were all killed, praise be to God. O Russians, you and your allies take note that you are not safe in Muslims lands or their skies. The killing of dozens daily in Syria with bombs from your planes will bring woe to you. Just as you are killing others, you too will be killed, God willing.
Responding, Russian Transport Minister Maxim Sokolov said the claim that terrorists brought down the plane by using an anti-aircraft missile "cannot be considered reliable".
Mohamed Samir, Egypt's army spokesman, also disputed the claim, saying: "They can put out whatever statements they want but there is no proof at this point that terrorists were responsible for this plane crash. We will know the true reasons when the Civil Aviation Authority in coordination with Russian authorities completes its investigation."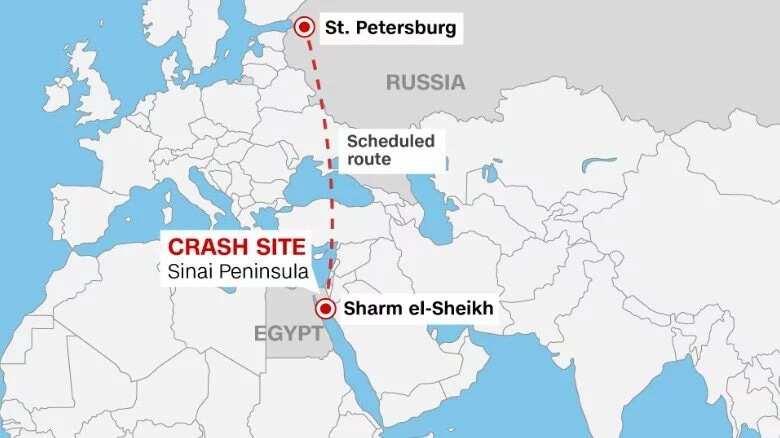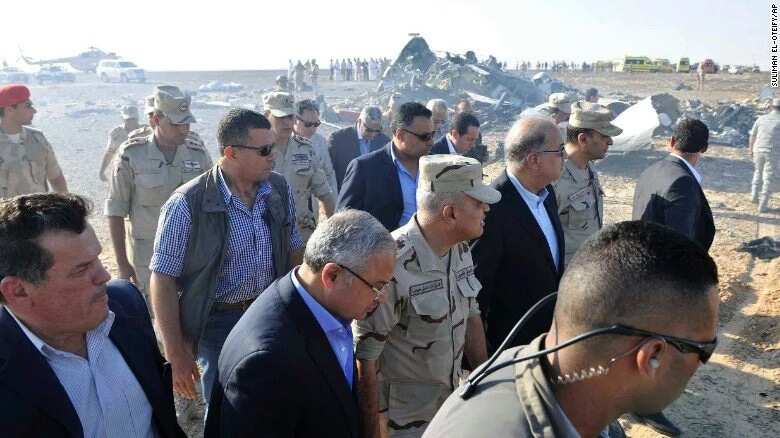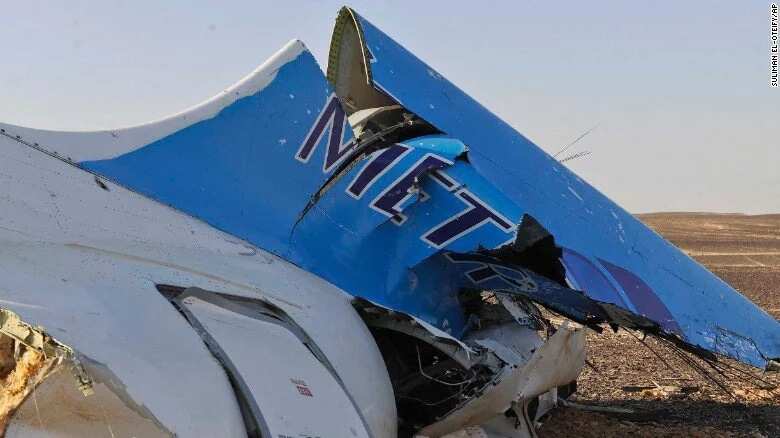 The routine check of the Airbus A321 showed that the plane was ready to take off. Air traffic control recordings did not show any distress calls from the pilot before the plane vanished from radar screens. The most dangerous parts of any flight are the takeoff and landing; it is unusual for a plane to fall from the sky at cruising altitude.
The so-called black boxes -- the flight data recorder and voice data recorder -- have been recovered and transported to Cairo for analysis.
There were reportedly 17 children among the victims, and seven crew members on board of the Kogalymavia Flight 9268. Airbus A321 went out of contact with air traffic controllers about 20 minutes after takeoff and crashed in central Sinai, where Egypt's security forces have been battling insurgents aligned with the terrorist group ISIS.
[article_adwert]
Russian President Vladimir Putin ordered Prime Minister Dmitry Medvedev to open an investigation into the crash, the Kremlin said. And Putin declared an official day of mourning on Sunday for the victims.
U.S. Secretary of State John Kerry spoke to Russian Foreign Minister Sergey Lavrov to express his condolences and offer American assistance if needed, according to the State Department.
The Russian emergency ministry said it was sending five planes to the area to help with possible rescues and the investigation. And Russia opened a hotline for relatives, many of whom gathered at the airport in St. Petersburg, where they had expected their loved ones to arrive.
About 115 relatives have given DNA samples to help identify the victims.
At St. Petersburg airport terminal, a makeshift shrine was set up for those who perished, with roses, candles and stuffed animals.
Source: Legit.ng