Why Bukky Ajayi Dislikes Nollywood
Aged veteran actress, Bukky Ajayi, has revealed the grudge she has been nursing against the Nigerian movie industry, Nollywood for many years.
In a chat with Legit.ng, the highly revered actress, who has starred in countless movies home and abroad, said one of the grievances she holds against many Nollywood productions is bad scripting.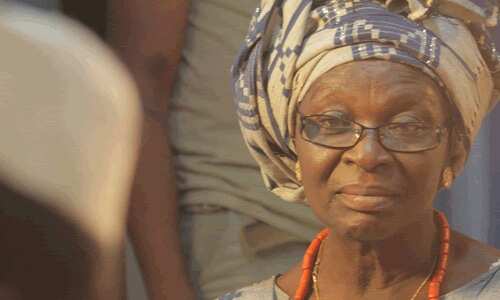 The blunt thespian, who started her career many decades ago as a Newscaster on NTA said she had been left with no option than turn down a league of movie roles, due to the scourge of bad scripting. She swiftly added that "this is one major area where foreign filmmakers are doing better than us."
READ ALSO: SHUSSH! Nollywood Actress Turns Refugee (Photo)
[article_adwert]
She said: "Movie scripts are expected to educate viewers and families about morals, not the trend of promoting armed robbers and provocative stuffs that is currently obtainable in the industry. Most of them are even recycled stories."
"I rejected a script sometimes ago it because after reading it, I realized that it was an English film I had watched that he changed. I had watched the film in London. So how do you expect me to take part in such film? I won't do that," Bukky Ajayi submitted.
READ ALSO: See How Nollywood Actor's Wife Stuns In White Wedding Dress (Photos)
She added that poor welfare and lack of respect are part of the turn offs at most Nigerian movie locations. She said actors rarely feed well on locations, and to make matters worse, the elderly ones are subjected to insults from junior actors and crew members.
Source: Legit.ng