Photos: Top 10 Spas In Lagos
Lagos is a city were health and wellness should be of utmost importance, due to its highly demanding nature. One deserves to be pampered after going through the rigors of surviving in Nigeria's most competitive city.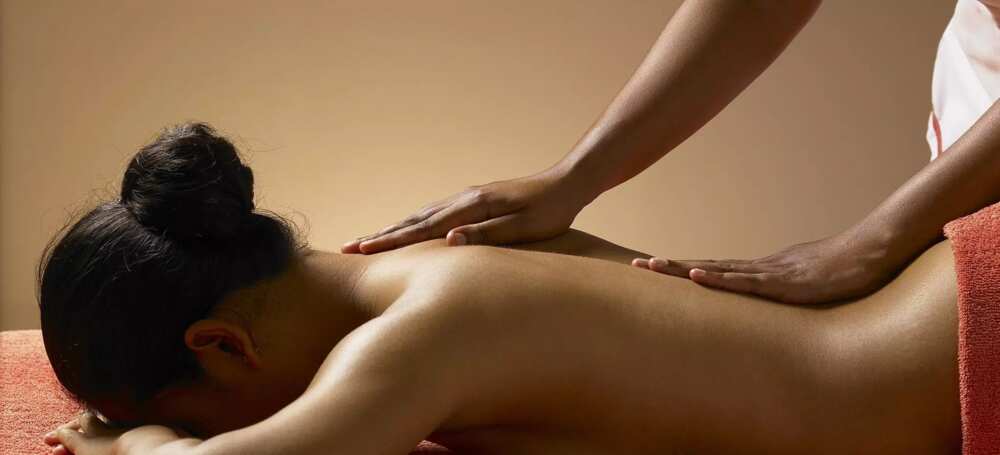 Legit.ng brings you the best places in Lagos were you stand a chance to be pampered even beyond what you believe you deserve. At these spas you can get to enjoy myriad services, from manicures and pedicures to scrubs and body treatments.
From our list below, you will find out where to have your basic treatments and where you can book for very special therapy.
READ ALSO: PHOTOS: Top 20 Most Beautiful Buildings And Skyscrapers In Lagos
[article_adwert]
1. Venivici Health Club and Urban Spa
This is a very is lovely SPA in Lagos, located at No 69a Admiralty way in Lekki Phase 1.
There are a variety of awesome packages that availed at Venivici, they include: bridal shower, spa splurge, grooms attention, executive retreat, among others.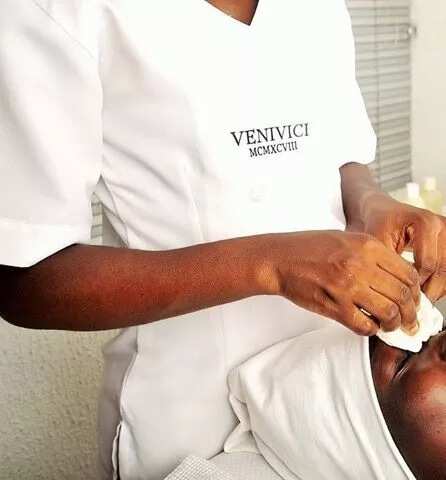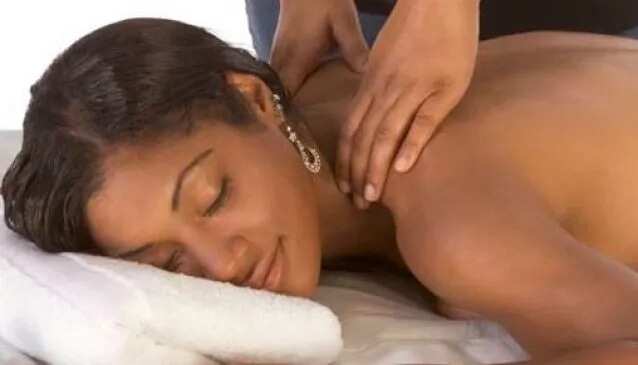 Hospitality is top priority at Venivici, with well trained and dedicated staff tenderly putting you back together.
Some great therapies you might want to try out include: Aromatherapy. body exfoliation. body brushing, biological age testing, colon hydrotherapy, facial treatments, mud wrap, peppermint sea twist, waxing
2. B-Natural MedSpa
B-Natural Medspa is a world class facilities for cosmetics, laser and skin treatments. With a team of qualified medical staff and specialist, the spa offers qualitative laser treatment, spa and cosmetic dermatology.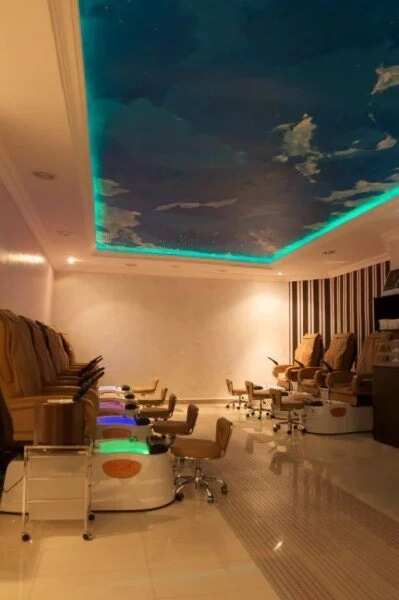 Their services includes but are not limited to: manicure and pedicure, complexion blending, acne therapy, hand and foot treatments, hair removal,  botox cosmetic, massage, hydrafacial derma fillers, facial cutera titan mole, skintag removal and a host of other skin care treatment.
You might also love to check out the B-Natural gym and fitness center, maybe you too could burn that extra calories.
3. Rose and Velvet Medspa
At Rose and Velvet Spa, there is a perfect blend of customized personal spa services with high quality products and high hygiene standard to give you one of the best SPA experiences.
This spa located in Ikeja offers qualitative facial treatments, body massages, body rejuvenation, chemical peeling as well as skin products that help you maintain a balanced & even skin.
4. Apples and Oranges
This is a total body therapy spa that unarguably ranks as one of the foremost salon and spa, is said to be one of the first salon and spa, in Nigeria.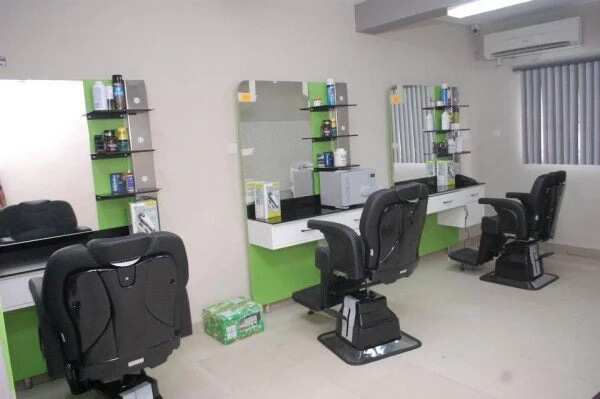 Located in Victoria Island, Apples and Oranges gives you classy treatments in a very serene and peaceful environment, where you can be pampered beyond your taste.
5. Studio 6
Studio 6 Saloon and Spa is located inside Lekki Phase 1, with their ultra-modern equipment, they avail one of the best modern spa services including but not limited to: full body waxing, make up application, hand and foot treatments.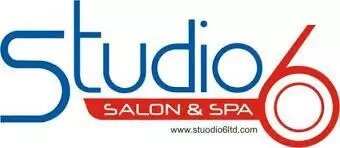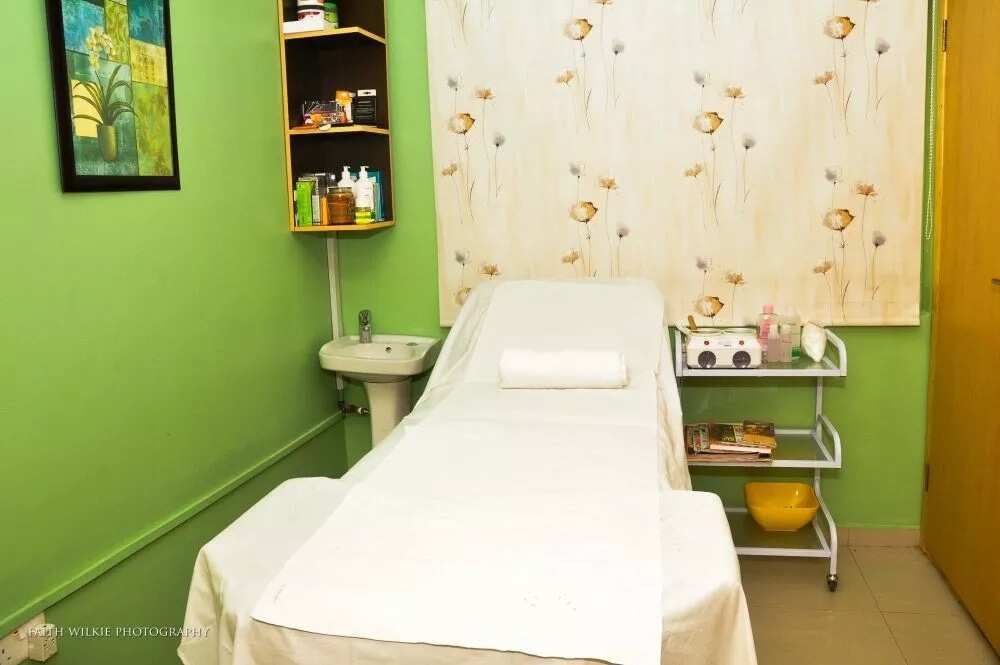 6. Beauty Beseech
This exotic spa and salon situated in Surulere is fully equipped with state of the art facilities for a seamlessly-fused spa and salon experience.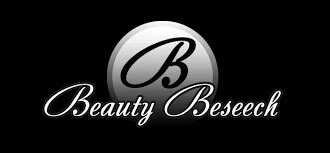 With some the best hands in the industry at the hem of affairs, Beauty Beseech Spa & Salon is one sure path to rejuvenation through therapies and treatments that meet all ancient and modern international and local practices.
7. Skinglow Therapeutics
Skinglow Therapeutics is a beauty center located in Ikeja, with a large variety of beauty products and services that takes care of your in skincare, Spa and makeover needs.
At skinglow, there is a smooth blend of western technology and African herbs and styles to achieve optimum client satisfaction.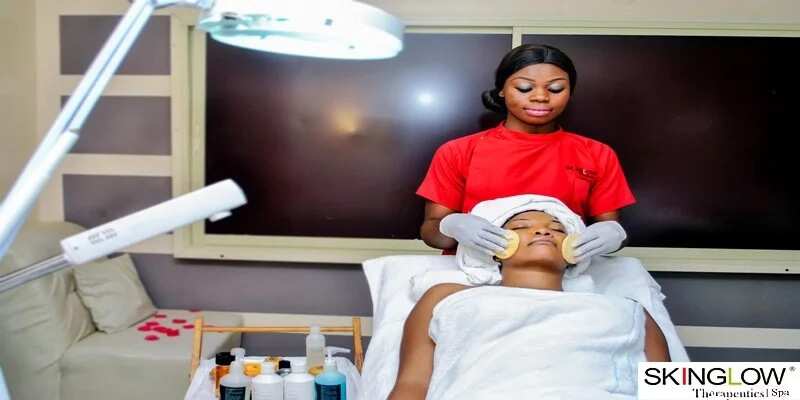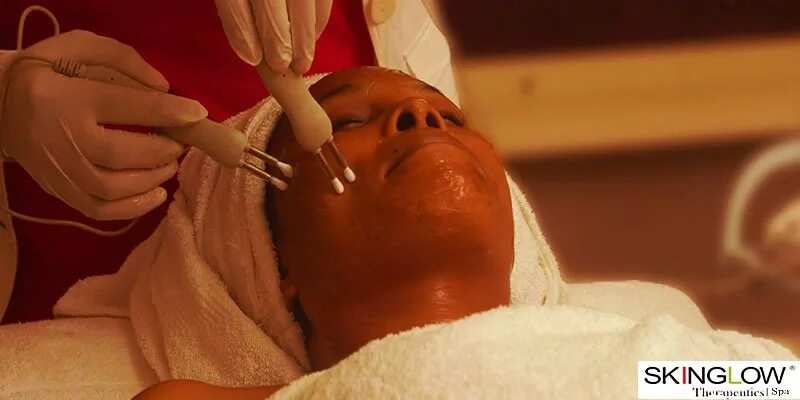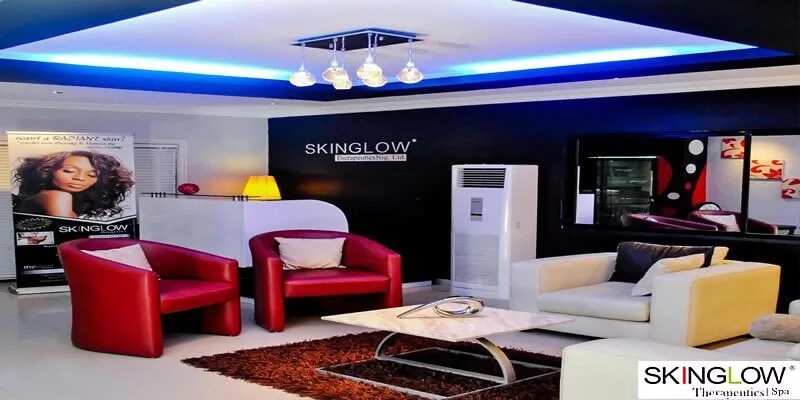 Skinglow Therapeutics prides itself as an ideal destination where one can get comfort, beauty and elegance at very affordable rate.
If you are looking for one place in Lagos were you can get quality spa services to rejuvenate, renew and restore famished strength and lost beauty, the Skinglow Therapeutics is a sure bet.
8. Peaches and Cream
From apples and oranges we come to peaches and cream. At this spa, an exceptional beauty and wellness treatments is offered.
A therapeutic method is applied to achieve stress-relief, wellbeing and stress management.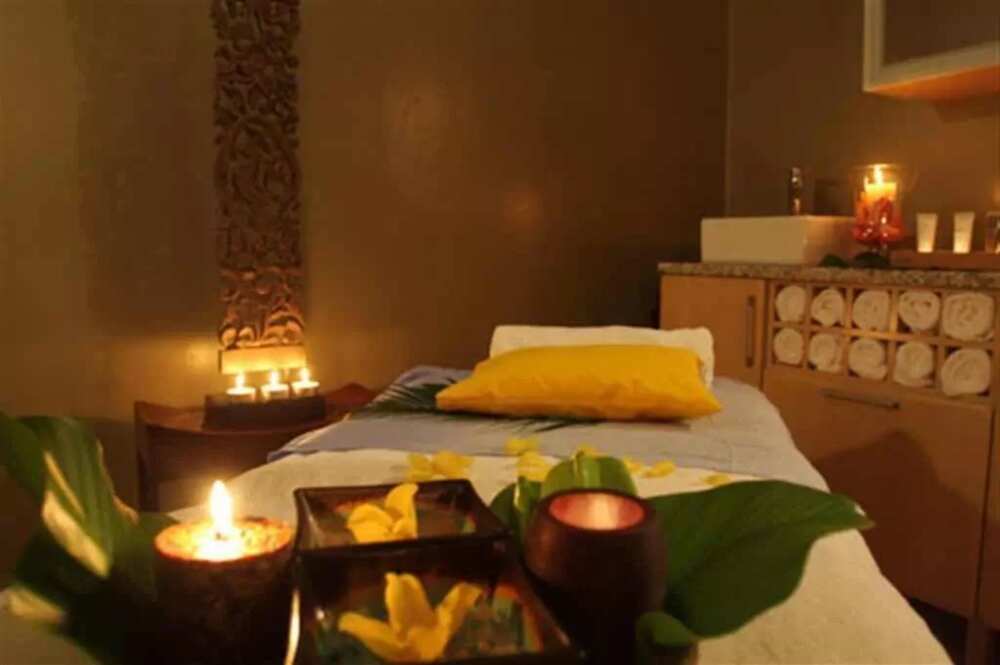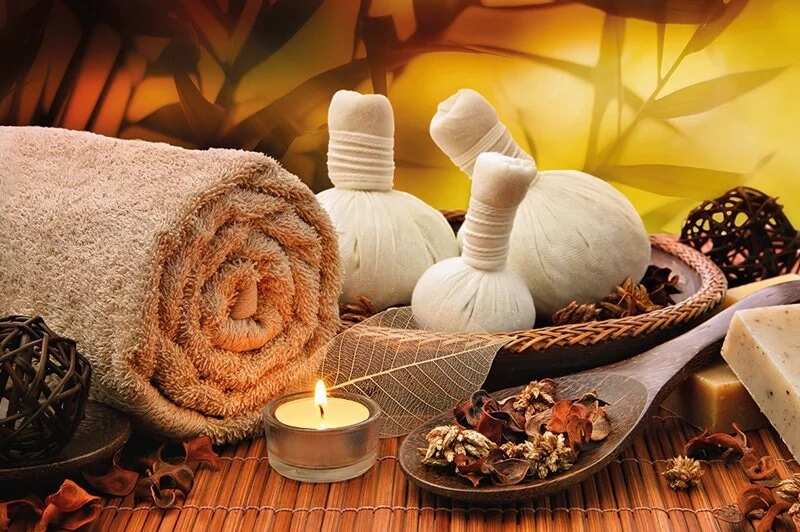 9. Body temple
The Body Temple is  a spa situated in Lagos, with outlets all over the metropolis. Their therapist are well trained and highly skilled in the application of natural organic products and pure oil to help revive those dead cells in the body.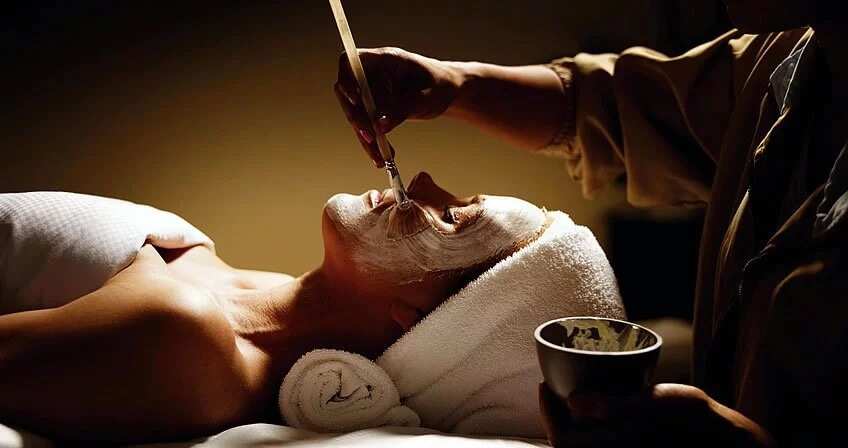 Their services includes: massage, mud experience, wax, non-invasive facial techniques, jacuzzi sauna, steam room, manicure and pedicure, laser experience, body sculpting, toning, sliiming, facials and body scrubs, among others.
Established on the core principles of the hospitality business, Body Temple offers you a complimentary cup of herbal tea for every booking.
10. Your Spa and Fitness Lagos
This is spa located on the 1st floor of the Four Points by Sheraton Lagos, is one of the best, world class spa in Nigeria's centre of excellence.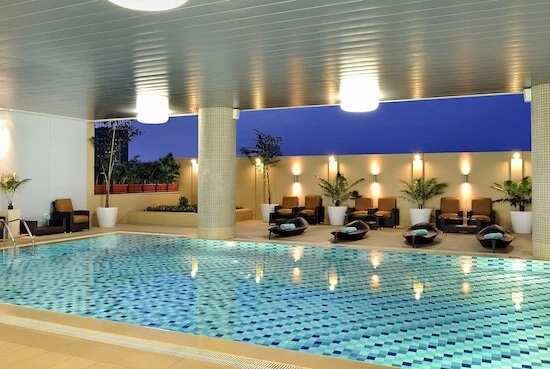 Here is one place where you can escape from the all the chaos and distresses that Lagos could avail on a daily basis.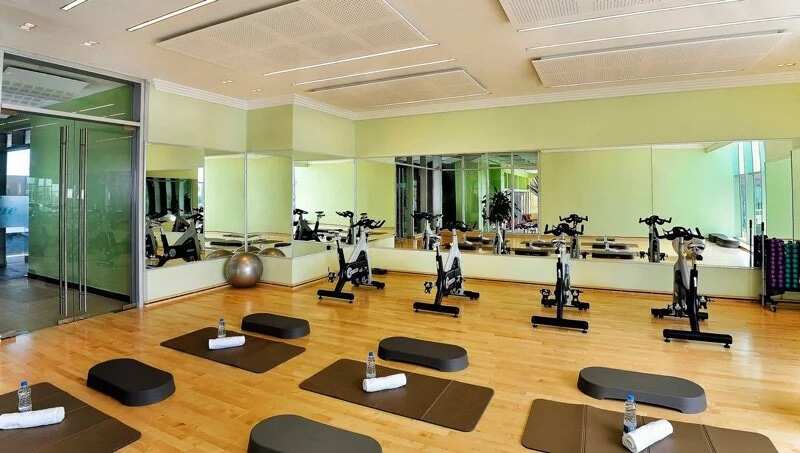 They offer special treatments such as balinese massages, sport massages, honey cucumber facial treatments, St Barth treatments.
You must get a taste of some of their body rituals, you could also try their studio classes where you will be engaged in energetic workout.
READ ALSO: #NigeriaAt55: Who Has Been The Best Governor Of Lagos Since 1967?
Their aerobics studio is fully equipped with spinning bikes, steppers, yoga mats, floor to ceiling windows, iPod docks and much more.


If you are in Lagos and need a place to relax and get rejuvenated, then try out one of the highlighted spas and you can be sure to get wholly refreshed and rejuvenated.
Are there other wonderful spas you believe Legit.ng must include in this list, then do let us know by making your comments and you can be sure that we will look them up.
Source: Legit.ng