Dogara Releases Statement On Abuja Attacks
Yakubu Dogara, the speaker of the House of Representatives, on Friday, October 2, condemned the Abuja attacks, urging Nigerians, however, to resist being intimidated by terrorists.
The official released a statement shortly after the multiple explosions had been launched in Kuje and Nyanya areas of the Federal Capital Territory yesterday evening.
NAN has published the message as released through Dogara's media aide:
"With the success being recorded by the military in the North East, it has become apparent that insurgency is facing imminent defeat after six years of terror reign in our country.
"These well-coordinated and planned attacks were carried out to instill fear in the minds of the citizens.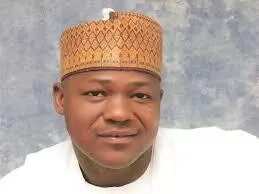 "We condemn it in its totality as the handwork of evil-possessed minds and Nigerians cannot be cowed into caving in to terror. While it is not in doubt that our security agencies are winning the war on terror, these kind of attacks show that there is much work to do about intelligence gathering and sharing."
[article_adwert]
READ ALSO: Abuja Bomb Blast: United States Of America Set To Defeat Boko Haram In Nigeria
The official expressed condolences to the families of the deceased.
"I commiserate with families of the victims, may the good Lord grant them the fortitude to bear the irreparable losses. I also pray, I will call on all Nigerians to perverse in their prayers for peace and stability in our nation.
"As people of faith, we all believe in the power of prayers and when we persist in prayers, God will surely answer us and give us victory over evil and bloodthirsty terrorists."
Based on the recent Saturday update by the health officials, the death toll from both attacks has risen to 20.
Source: Legit.ng