How Lagos Was Responsible For Nigeria's Indepedence
Lagos is a city brimming with ideas. The pressure of negotiating existence is one that has sharpened a survivalist edge in every of its inhabitant. This did not start today; when Nigerians began to agitate for self-determination in the second quarter of the 20th century, Lagos was the epicenter of nationalist consciousness and the struggle for Nigeria's independence. Legit.ng guest contributor, Tunji Olalere, writes on how Lagos played a role in Nigeria's independence struggle.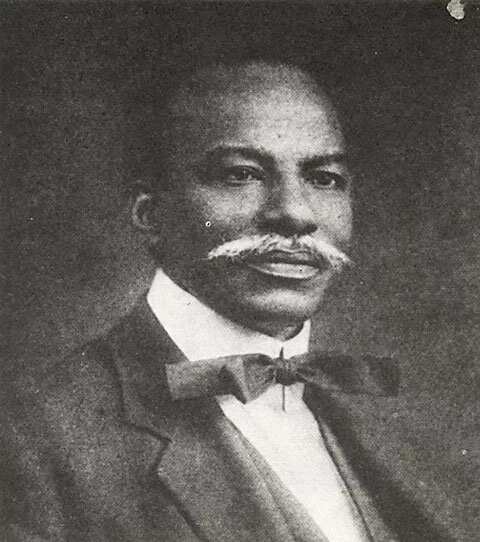 There are a number of names without which such a movement would not have been born and perhaps wouldn't have culminated in a mostly bloodless struggle. As Nigeria celebrates her 55th year of independence, it is fitting to genuflect to a few of them:
Henry Carr, CBE
A foremost Educationist, Henry Carr was a Lagosian and was the first honours degree graduate from Fourah Bay College in Sierra Leone. His personal library which had over 18,000 books formed the initial collection with which the University College Ibadan Main Library was started. He shattered the glass ceiling over natives by rising to be the first black chief inspector of schools of the Southern Protectorate. He is also regarded as the mind behind the founding of Kings College, Lagos. Floreat!
READ ALSO: #NigeriaAt55: See The Stunning Pictures of Lagos Past and Present
Herbert Macauley
Olayinka Herbert Macauley is regarded as the father of Nigerian Nationalism. He founded the Nigerian National Democratic Party which was the first political party in Nigeria and on whose platform he ran and won three consecutive elections into the Lagos Town Council. He was a grandson of Bishop Ajayi Crowther. He also founded the first truly nationalist party in Nigeria, the National Council for Nigeria and the Cameroons, NCNC.
Nigerian Youth Movement
This was the first multi-ethnic socio-political organization in Nigeria. Among its founding members were Professor Eyo Ita, Ernest Ikoli, and Kofo Abayomi. It was founded in Lagos in 1933, and within a decade would attract the most politically-conscious returnees from Europe and America. Many of these would take up leadership roles in the independence era; notably, Nnamdi Azikiwe and Obafemi Awolowo who were prominent figures in this organization. NYM is credited with moving for the abolition of indirect rule and progression to self-rule. They defeated Macauley's NNDP in the 1938 Lagos Town Council elections.
CMS Grammar School
The Church Missionary Society Grammar School was founded in 1859. It was the first secondary school in Nigeria. Its first principal was Thomas Babington Macauley who was the father of Herbert Macauley. This institution trained the first generation of educated Nigerians. Their education serve as the first crucial step in the inexorable match to Independence a century later as evidenced by the calibre of its alumni, and their far-reaching influence in all sections of colonial Nigeria.
READ ALSO: #NigeriaAt55: Why Lagos Was moved From Lagos To Abuja
Daily Times Nigeria
Lagos was home to a number of Newspaper Houses. Nnamdi Azikiwe published the West African Pilot which had a nationalist agenda. It however rode on the waves generated by the Daily Times which had been set up in 1925. This daily was one of the most vociferous critics of British indirect rule. Its first Editor, Ernest Ikoli, was also the first Vice President of the Nigerian Youth Movement.
[article_adwert]
Source: Legit.ng