My Administration Will Crush Corrupt Elements - Buhari
President Muhammadu Buhari has vowed that his administration will fight corrupt elements who are trying to stop the war against corruption in the country, The Nation reports.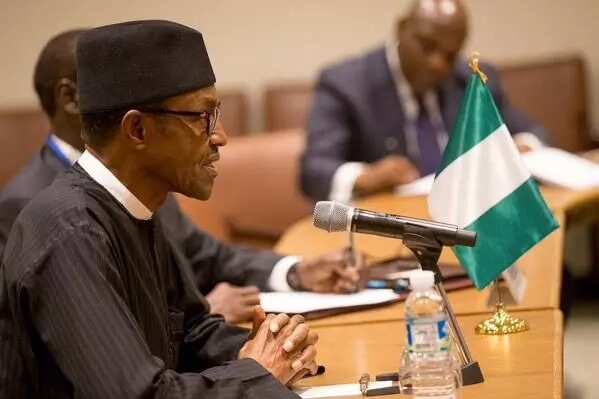 The president's position was contained  in an address at the opening ceremony of the maiden training programme of the Network of National Anti-Corruption Institutions in West Africa, (NACIWA) at the Economic Financial Crimes Commission (EFCC) Academy, Karu, Abuja.
President Buhari was represented by the Secretary to the Federal Government of the Federation, Engr. Babachir David Lawal.
The president said the war against corruption will be fought to a conclusive end, noting that corruption will always fight back but his administration cannot be discouraged.
READ ALSO: Nigeria Is Ready To Confront Crime And Corruption – Buhari Delivers Powerful Speech In New York
[article_adwert]
He said his government will not wait until when all resources are available before waging a war against graft.
Buhari said his administration would strengthen various anti-graft agencies in the country involved in the corruption war.
In his paper titled: "West African Law Enforcement Agencies Must Cooperate to Win War on Corruption", Lamorde said corrupt individuals have now taken their crimes outside the country.
In the same vein President Buhari on Monday, September 28, in his speech at the 70th Session of the United Nation Nations General Assembly in New York, USA, reiterated his government's commitment to tackling the problems "inherited" from the previous administration and referred to corruption as one of the major challenges of the 21st century.
Source: Legit.ng