Okonjo-Iweala Speaks About Her International Jobs
On Monday, September 21, Dr Ngozi Okonjo-Iweala, the former minister of finance and coordinating minister for economy, received two international appointments.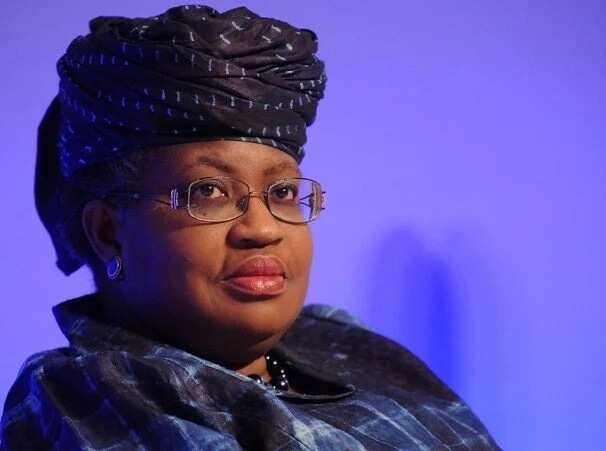 The former minister joined the global investment shop Lazard Ltd as a senior advisor with the focus on sovereign advisory. She was also appointed the chair-elect of the board of Gavi, the Vaccine Alliance, founded by Bill and Melinda Gates.
In a recent interview with Ventures Africa, the ex-minister shared her impressions and explained why she accepted two positions at once.
Okonjo-Iweala noted that the shift from serving in the public sector to the private one is very good for her.
"...At the same time it is good for Lazard in the sense that Lazard is the premier company in the world for sovereign advisory. That's what I'll be focusing on, advice to government all over the developing world.
"We will be helping government in restructuring their finances, in restructuring their debts, in managing their macroeconomic framework. These are areas in which I've developed expertise over 33 years of my career, so it will be shifting that knowledge into advising government — though it is from a private sector perspective. But it will also be good because it will bring a different eye and a different methodology to the way that I've been working. I will learn, and the company will learn also," she said.
READ ALSO: Fear Of Buhari: Former Minister For Finance, Okonjo-Iweala Cries- Out
[article_adwert]
When asked what made her accept the position of the chair of the Gavi Alliance board, Okonjo-Iweala explained:
"I think a couple of things. Gavi is one of the most important multinational organisations in the world. I think that Gavi is looking for someone to also bring in some broader economic development knowledge, as well as some financial knowledge.
"On economic development, it's becoming clearer, particularly after the Ebola virus scare, that fundamentally, if you do not strengthen the health systems of many of these countries, you can undermine the entire economic development of the country. Immunisation is a platform to that, to set up a stronger health system."
"Gavi works in about 73 countries now, and it's getting to the point where some of these countries will be graduating, about 20 of them, and taking over the payment for their own vaccines. So the the second value add, is that having a [former] finance minister who knows how the budget works, will help them work with each country in a way that will be manageable for the budget of each country."
The ex-minister said that although she had been out of office for four months, she rested only for one month. However, she noted that she was ready to commence her duties.
READ ALSO: PHOTOS: Nigerians March Against Corruption Urging Buhari To Jail Ngozi Okonjo-Iweala
"I spent most of my time in the public sector and there's this part of me that wants to give back in one way or the other. Working with Gavi is a privilege. It will enable me to continue to give back, and then you couple that with the private sector. So I think that public-private thing is perfect to keep me on my toes," she added.
Okonjo-Iweala expressed gratitude to Nigerians and the international community for their support and added that she was extremely excited about the new appointments.
"Nigerians have supported me by and large and it has been a wonderful feeling. The international community has also shown their support through these appointments, so I'm very grateful. I'm happy. I'm humbled, and I look forward to embarking on the next exciting chapter of my life," she concluded.
Source: Legit.ng