BH: 8 Terrorists Surrender To Nigerian Army
On Saturday, September 19, eight suspected Boko Haram terrorists surrendered themselves to troops of 21 Brigade of the Nigerian army.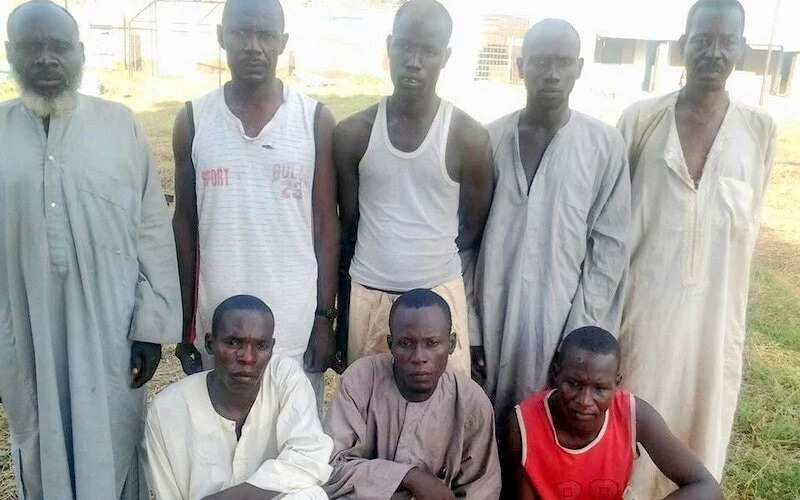 Premium Times reports with reference to a statement made by Sani Usman, the army spokesperson, that the suspected terrorists are being interrogated and screened for useful information.
Usman revealed that the Nigerian troops had also apprehended a man whose arm was chopped off by the terrorists.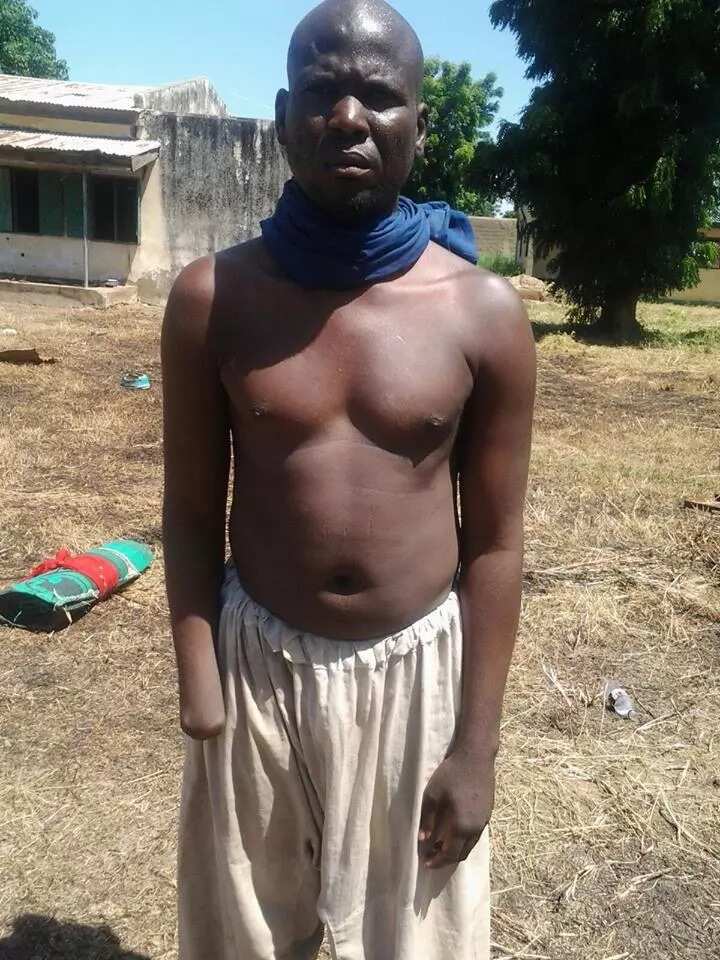 "Bulama Bukar, whose right hand was amputated by the terrorists in Sambisa about a year ago based on allegation of stealing a bag of beans, was intercepted by our troops at Jebra bridge today with his family," he said.
The spokesperson noted that the military was pushing for the final defeat of the Boko Haram sect, stressing that most of the terrorists' camps were falling to government troops.
Usman further revealed that troops of the Nigerian army captured the villages of Jerre and Dipchari and destroyed the terrorists camps located in those areas.
"The troops in the Bama axis have rescued yet another 62 people fleeing from Bitti and Pulka. The troops are also combing all known enclaves of the terrorists within Bama, Banki and Pulka general area.
READ ALSO: Rescued From Boko Haram: People Look Dejected & Malnutritious (PHOTOS)
[article_adwert]
"In addition, due to the offensive action of the military, another fleeing 22 women 15 men and 40 children arrived Bama today.
"The rescued persons looking haggard, dejected and obviously malnourished are being catered for by the troops pending the intervention of the National Emergency Management Agency (NEMA).
"Meanwhile, the persons have been cooperating with the military as they have been giving useful information that is assisting our troops in their offensive operations," he said.
Usman revealed that military engineers were making progress in the repairs of the bridge linking Maiduguri and Gamboru Ngala that was blown by insurgents. He expressed his assurance that the bridge repairs would soon be finished.
Earlier this week, the Nigerian military arrested 33 Boko Haram suspects who allegedly acted as food suppliers for the terrorists.
The army spokesman revealed that the men were caught in the Damboa axis of Borno state with a large quantity of food items meant for the insurgents in Korode.
Source: Legit.ng