The Sad Story Of A Man Who Designed Nigeria's Flag
Michael Taiwo Akinkunmi, the man who designed Nigeria's flag is still alive but his present living condition is that of a forgotten hero.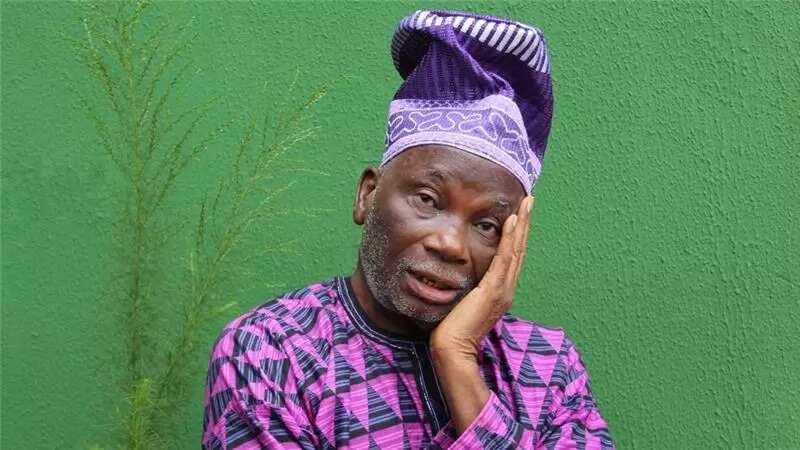 I was well-known all over the place," Michael Taiwo Akinkunmi says. "Everybody was calling me Mr Flag Man."
Photo: Al Jazeera">
He designed the flag in October 1959, a year before Nigeria gained independence. He was paid – 100 pounds, equal to $ 281 in 1959.
READ ALSO: UW Staffer Creates New African Union Flag
The 79-year-old Akinkunmi now lives in one of the poorest areas of Ibadan. His house painted in colours of Nigerian flag is a distinctive feature in the area and it can only be reached by foot. However, Akinkunmi doesn't have a car. He doesn't even have a phone. He lives separated from his wife for two decades after his health started deteriorating and now his only companion is his 28-year-old son.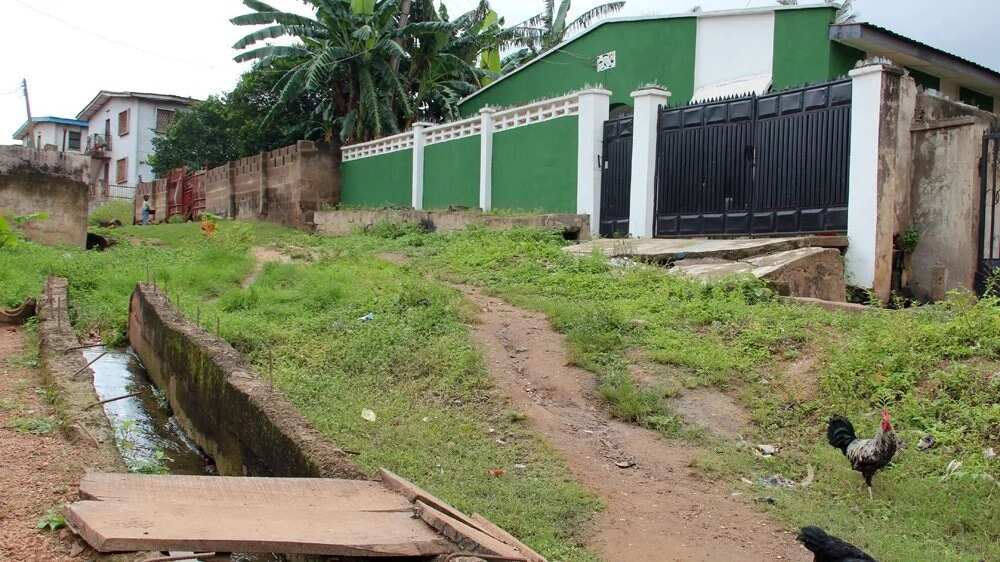 His health is so poor now that he can't even remember what his age is. He is unable to remember what he was doing on October 1, 1960 when the flag was hoisted for the first time in history. "Well, I was just pleased," is the only thing that Akinkunmi can recount.
READ ALSO: FIFA World Cup Opening Ceremony Was Marked By Wrong Flag Incident
After Akinkunmi was forced to retire from civil service in 1993 due to his progressive illness, his pension payments were so irregular that he could not even feed himself. His neighbours had to come to his rescue, handing him food and clothes.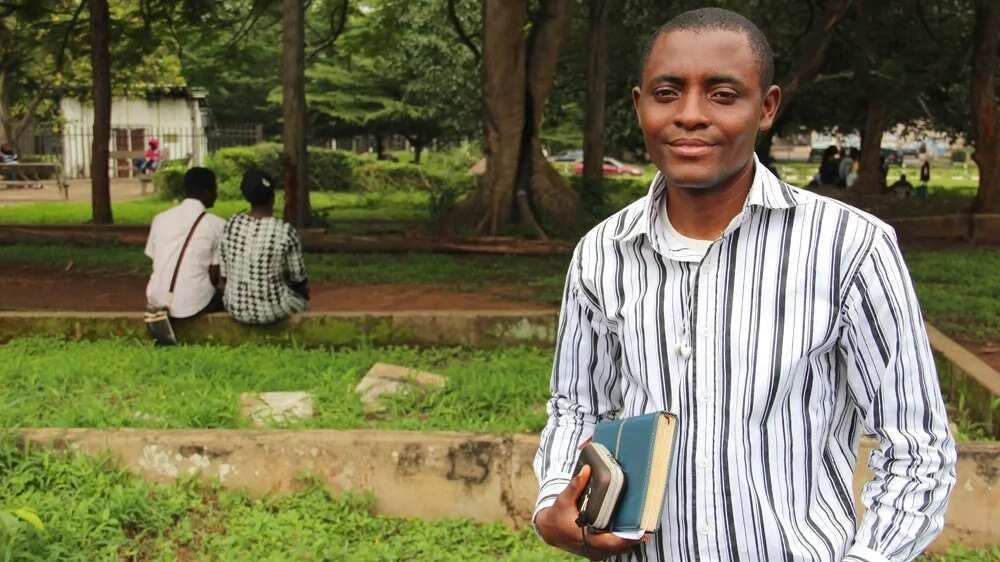 He was totally forgotten by authorities until Sunday Olawale Olaniran, then student in the University of Ibadan, managed to track down the designer of the flag in 2006. He says that when he first saw his state he burst in tears.
[article_adwert]
However, Sunday also says that despite Akinkunmi's terrible living conditions, he never heard anything negative from the old man. "He would only say 'God bless Nigeria,' or 'Nigeria is moving forward and will keep moving forward'", Olaniran says. He also remembers that when he appealed to the press even the journalists couldn't believe first that Akinkunmi was still alive.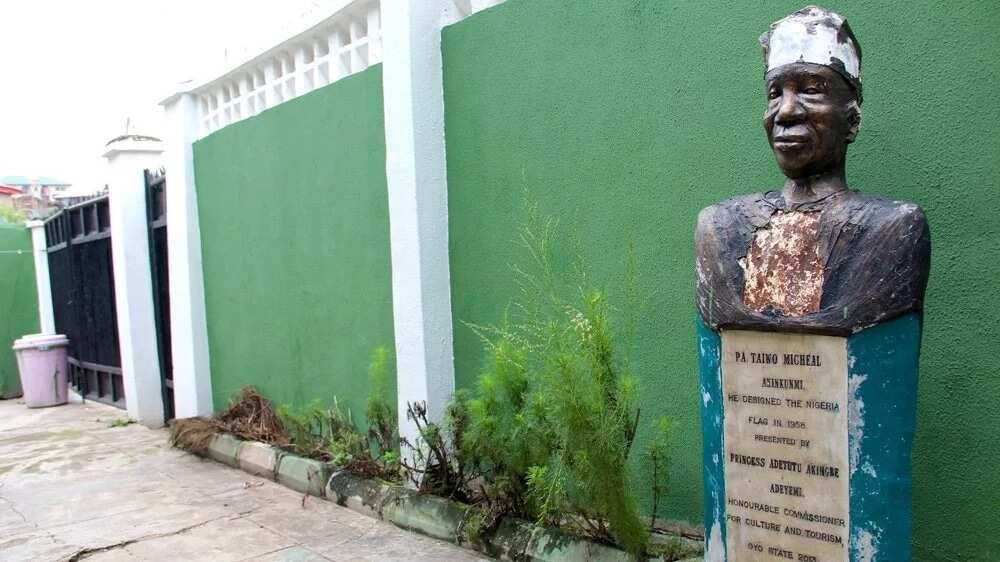 In 2008 Akinkunmi was given a cheque of two million naira as fee for his appearance on a TV show. Akinkunmi 's son used this money to build the house of dream for his father painted with the colours of Nigerian flag.
READ ALSO: Photos From Nigeria's Independence Celebration In Abuja
Akinkunmi received his first award from the federal government in October 2010, during Nigeria's celebration of the fiftieth anniversary of independence.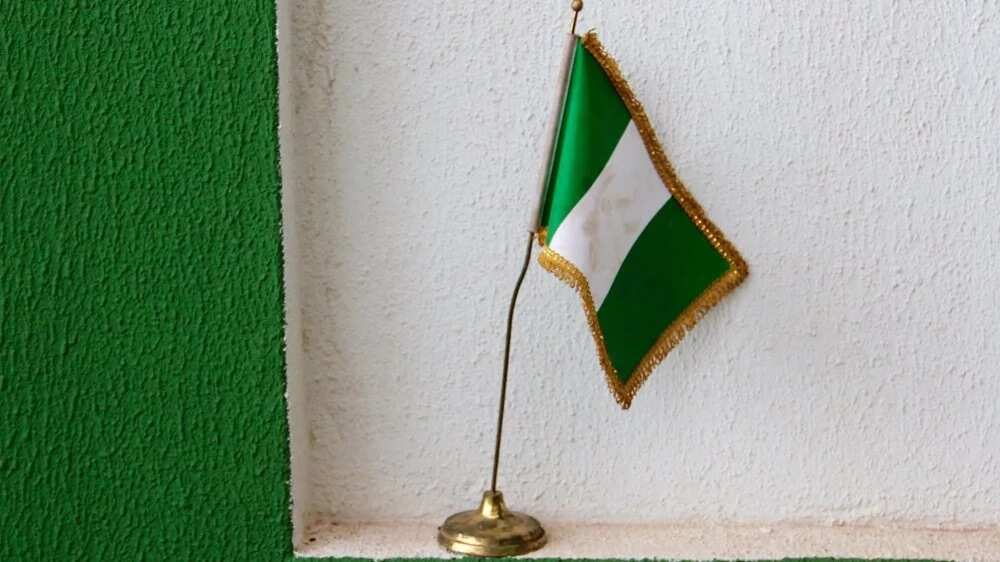 Finally in 2014, he he received a national honour from then-president Goodluck Jonathan. Jonathan granted him a lifetime's monthly salary - 800,000 naira, equal to wages of a presidential special assistant.
But Akinkunmi says that these days most of all in his life he enjoys walking through his neighbourhood in Ibadan.
Last year in his annual independence address, then-president Goodluck Jonathan listed a number of goals reached by his administration, but, at the same time, admitted that Nigeria was facing many challenges.
At the same time, the former Lagos state governor Asiwaju Bola Tinubu explained why he didn't feel optimistic about celebrating Nigeria's 54th Independence in an elaborate fashion.
Source: Legit.ng