EXCLUSIVE: How Comedy Began For Me- Seyi Law
Popular comedian Seyi Law has carved a niche for himself in the Nigerian comedy industry and is no doubt basking in the success of his jokes as he recently marked his 10 years on stage at Eko Hotel, Victoria Island, Lagos.
In an exclusive interview with Legit.ng, the comedian, whose real name is Oluwaseyitan Aletile Lawrence, spoke on the success of his just concluded show, his journey into comedy and plans on going back to school, among others.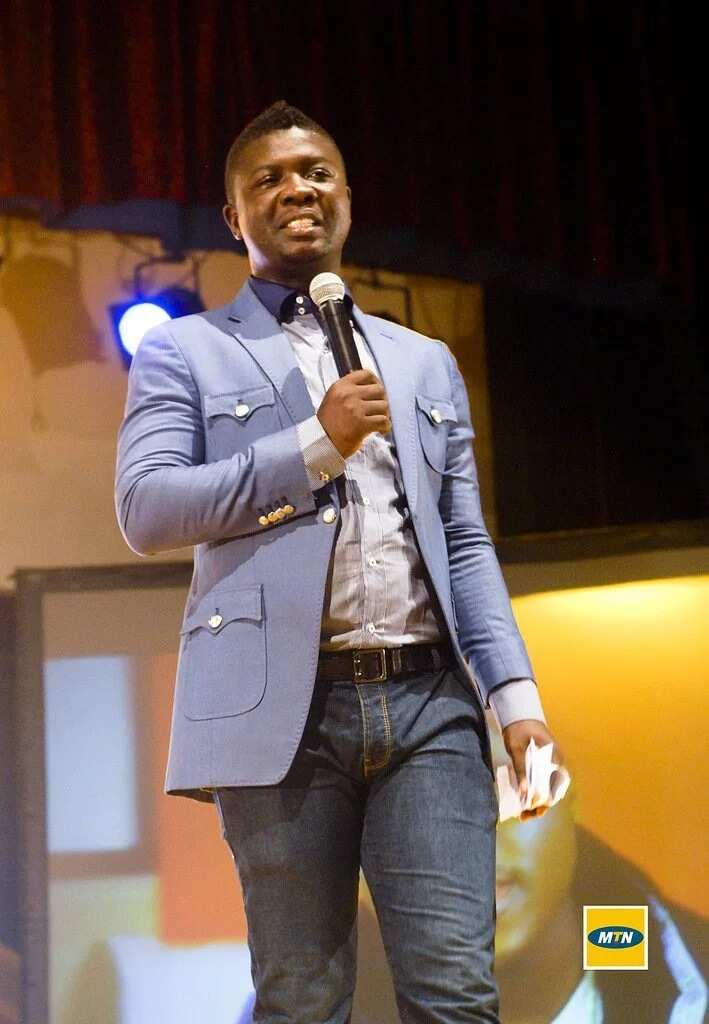 [article_adwert]
How would you rate the success of your show "Fast and Funny"?
When I was planning to celebrate my 10 years on stage, I had no idea where I would get sponsors or funds to organize the show and I got a bit skeptical on whether the show would still hold. But along the line, help came and it was wonderful and it was beyond my expectations. All I can say is, glory be to God.
Did you expect the large turnout at the show?
The truth is, if you are doing any show, you have your expectations and you want people to really turn out. It was our expectation that people would come out to support the show. Initially, we paid for two of the halls at Eko Hotel but they ended up giving us one more. For me, the overflow was wonderful.
How much did the show gulp?
I spent over N4million. Although I didn't make my money back, I am still happy and excited because we got what was beyond money.
How did you manage to give out a land worth millions of naira during the show?
I am a brand ambassador of Lekki Gardens and during my show, they felt I was worth something more than the extraordinary, so they decided to reward one of my guests. That was how the land was given out.
READ ALSO: See How Seyi Law Staged Party To Appreciate His Friends
Recount your journey into the world of comedy.
It has been a journey that has left my heart with gratitude. I tell people all the time that I did not plan to be a comedian, it was my cousin who saw the talent in me and felt that I could do this. So when I started in August 2005, at that point I decided I could live with it. Also it was at that point I asked myself what the first ten years would be like. Because if you are going to succeed in this business, it means you have to be relevant in the first ten years and by the special grace of God, we have been able to do it. And even after the first ten years now, we are still going on to do greater things. 
How was your first time on stage?
It was a great experience because immediately after my performance, somebody walked up to me and said, "We will like you to come and perform in my church." So it was a great first time experience. Back then, I never knew what comedy was about but when they introduced me on stage, I just started talking and people began to laugh. So it was great, a great experience for me.
How much was your first pay as a comedian?
The first money I was supposed to make from comedy was N700 but they ended up giving me N500 which I spent on transport.
Would you say you have gotten to the peak of your career?
I have not even arrived because the destination is still very far. But 2008 was the point where I got the full conviction that this is what God wants me to do. On June 25, 2008 I remember I was an MC at an event. I came on stage where I was introduced as "Seyi Law the black comedian of the federal republic", and from the audience someone said, "Who is this?" - I could hear the person because he was close to the stage - and requested for Ali Baba and Basketmouth. At that point, I lost it. I had to crack my best joke but people did not laugh. I got backstage went on my knees and said, "God, if this is what you want me to do, you have to take over." And I came back and for forty five minutes people were laughing, rolling on the floor and falling off their chairs, and for another thirty minute, people were still laughing.
READ ALSO: Read Why Terry G, Denrele & Others Were Kicked Out Of Hotel
How financially rewarding is comedy?
Comedy paid up because it is still paying up my bills. But, now, I have not achieved my greatest achievement. Not until I am able to drive past a house and say I like to buy this house for a person, and I get the money and buy the house for that person, I have not achieved anything.
You are known for cracking jokes in Yoruba; why Yoruba?
I have cracked jokes in English before without speaking Yoruba or Pidgin. But as time goes by, you have to improve on yourself in doing so, I'm still going back to school in order to improve my English grammar.
Who is your role model?
I love Steve Harvey because of his facial expressions.
How do you juggle family and career?
I thank God I met my wife and she understands the job perfectly. Before we got married, we used to attend all my events together. So now that we are married, we are learning how to cope with it so when the children start coming, there will be somebody to take care of them in the absence of the other. Thank God we are both good cooks so even if I'm left with the children, I will do a great job; if she is left with the children, she will do a wonderful job. She is an excellent woman.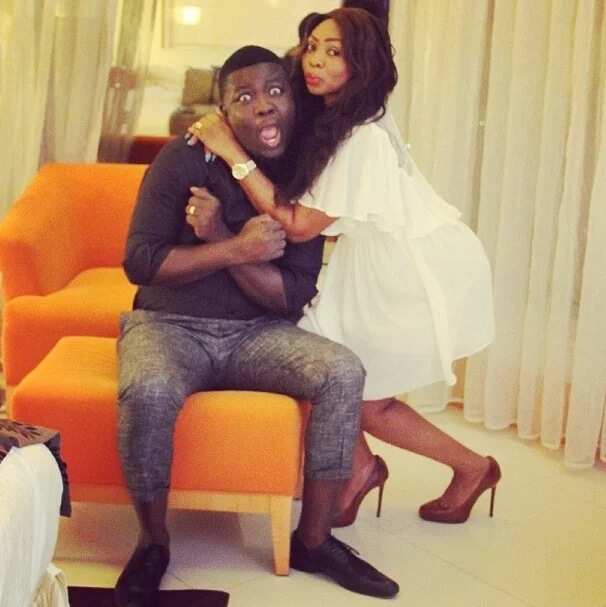 How was growing up like for you?
Growing up wasn't so much fun for me because I didn't grow with my parents. I lived with people and I spent most of my years in boarding school from primary school.
Why boarding school?
I was in boarding house because my parents were based in Gabon and I was in Nigeria with my uncle. Even during holidays, I had limited time to go out. So I would say, I grew up in a strict environment.
Source: Legit.ng