6 Things That Prevent You From Being Truly Happy
Everyone wants to be happy and be in a joyous mood but sometimes, a few things keep us from finding this happiness. These might be things we do consciously or unconsciously, but whatever the case may be, they affect our overall mood and joy. We will take a look at some of the culprits below.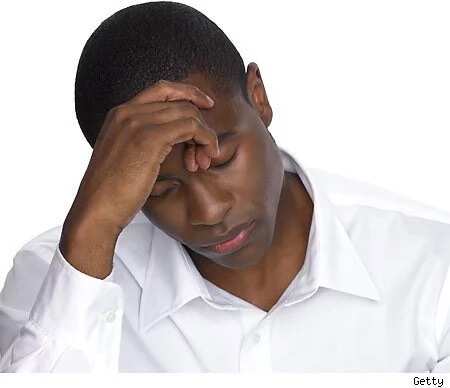 Resentment: Sometimes, we harbour resentment or dislike towards other people and we do not realise that this would have a negative impact on our moods. When you harbour negative feelings, you end up poisoning your soul and this would keep you from experiencing true happiness.
READ ALSO: Top 5 Natural Ways To Stop Snoring
Holding Grudges: It takes a lot of energy to hold a grudge as you keep focusing on your anger and ways to make a person pay for whatever it was they did to you. To avoid this bad habit, make sure you let people know when they have done something to offend you. If the person apologises, forgive and move on; if they don't, still let go anyway. Holding a grudge or keeping malice will do no one any good.
Not Living In The Moment: We are all so focused on our dreams, or plans and our future that we sometimes forget to enjoy the moment. The only thing that is sure, when it comes to time, is right now. The future is unknown, but if you find ways to enjoy the "here and now", then you will find yourself less stressed and in a better mood.
Being Unappreciative: While we are enjoying the here and now, we should also not forget to be grateful for what we have. We all want better cars, jobs, more money, a bigger house, better looks, etc, but we sometimes forget to simply be grateful for what we already have. So, take a look around you, count your blessings and be grateful for the things you have, no matter how small they seem to you.
Not Being Helpful: Knowing you have held out a helping hand for someone who really needs it is truly a beautiful feeling. So, try to extend whatever you can give for people that need it. It does not have to be financially. Offering an encouraging word to someone who feels down, smiling at a stranger, listening to someone who desperately needs someone to talk to or simply being there for the people around you are ways you can help. You will find yourself feeling lighter than air, knowing that you gave someone a reason to smile and believe.
No Hobbies: Having or doing something special that is just for you is a great way to keep your mood up. A lot of people do not realise the importance of having a hobby and they assume it is a waste of time, but this is a huge misconception. Having something that makes you feel good, regardless of the normal everyday hectic life, is a great way to unwind and remind yourself that life is short.
These are just a few of the things that could leave you feeling unhappy with tips on how to bring the required changes into your life. Remember, you only live once and it is important that you make the best out of whatever you have been given.
Source: Legit.ng