Saraki Pledges To Support Buhari
Bukola Saraki, Senate president, has promised to do everything possible to support President Muhammadu Buhari in his bid to stop deadly Boko Haram insurgency.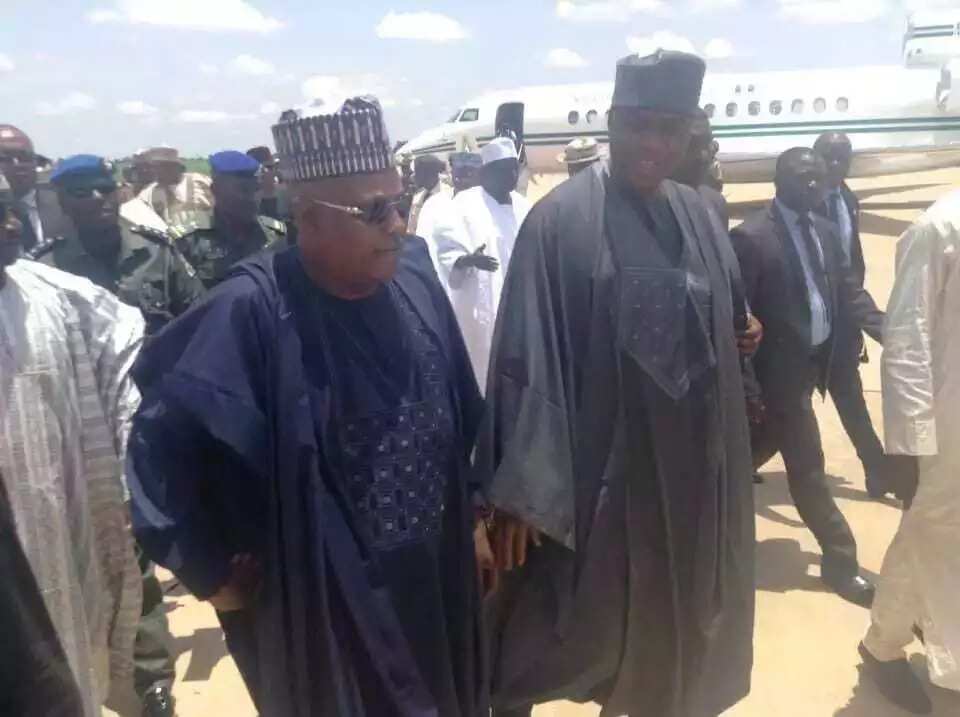 Senate president made this pledge during his visit to Kashim Shettima, governor of Borno state, on August 3, 2015.
He said he was in Maiduguri, Borno state capital for on the spot calculation of the activities of the Boko Haram and to commiserate with victims and people of the state over the spate of killings and bombings by the terrorists.
READ ALSO: Buhari's Visit To Benin: Nigeria's "37th State" Will Help Defeat Boko Haram Before 2015 Ends
He said: "We are here in Borno for the first time after our inauguration to identify with victims and people of Borno state over the spate of killings and bombings by insurgents.
"We condoled with our people over the agony they found themselves as a result of the ongoing crisis.
"On behalf of the Senate, we will do everything to see to the end of Boko Haram through motions and resolutions to let the whole world know that we are capable to do our best to stop this carnage perpetrated by boko haram madness.
"We will set aside every needed things to resetlle our people of the north east and rebuild all the communities destroyed by insurgents.
 "We will support the executive under the leadership of president Muhammadu Buhari who is committed to see to the end of this madness and to ensure that all areas destroyed by insurgents are rebuild in no distant future."
READ ALSO: Saraki, Senators Arrive Maiduguri (Photos)
The senate delegation donated the sum of N10m to Internally Displaced Persons in the state.
On his part, Shettima thanked Saraki and other members of his delegation for taking their time to visit Borno despite the security challenges posed by the militants.
Borno governor praised Saraki for leading an influential senate delegation to see on the spot assessment of the damages done to some areas in the state.
It would be recalled that at least six people have been killed in a suicide bombing by Boko Haram members in a crowded market in Gamboru, Maiduguri on July 31.
It should also be noted that President Buhari promised to end Boko Haram before the end of 2015 year.
Source: Legit.ng