REVEALED! 5 Top Contenders For Ooni Of Ife's Throne
Following the rumoured demise of Ooni of Ife, Oba Sijuwade Okunade, some elders from the royal family expected to produce the next ruler, have reportedly thrown five names open.
Legit.ng reported yesterday, that the Royal Traditional Council of Ile-Ife denied the reported demise of Oba Sijuwade, Olubuse II, saying that the paramount ruler is alive and well.
But despite its efforts to dispel the report of the revered monarch's death, Leadership gathered that the Osinkola ruling house, one of the four ruling houses in the ancient city, is poised to produce the next Ooni.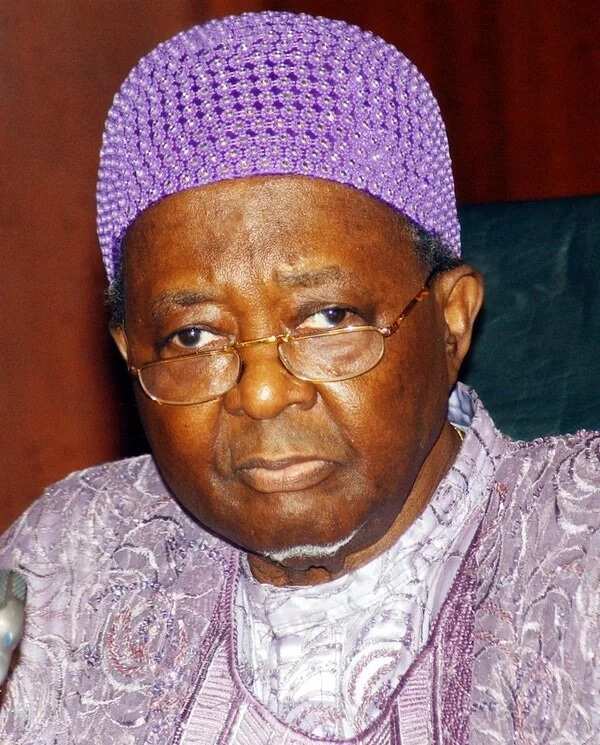 READ ALSO: PHOTOS: Meet Ooni Of Ife's Beautiful Wives And Children
The battle for succession has been narrowed down to the Ademiluyi Royal Family in the town regarded as the cradle of humanity by the Yoruba.
Of the four ruling houses in Ile-Ife; Lafogido, Giesi, Ogboru and Osinkola, the Ademiluyis are the main branch of the Osinkola dynasty and while Oba Okunade Sijuwade is from the Ogboru ruling house, his predecessor, Oba Adesoji Aderemi, was from Giesi ruling house which leaves the Osinkolas as the next in line for the throne.
Although elders from the Osinkola/Ademiluyi family, however, declined comment on the succession plan, Leadership sources reliably informed that the reported demise of Oba Sijuwade at the St. Mary's Royal Hospital in Paddington, London, after a brief illness on Tuesday, has thrown up at least five members of the Ademiluyi family as top contenders.
The names being mooted by the family elders to replace Oba Sijuwade include: Prince Ademola Ademiluyi, an octogenarian, lawyer and a close confidant of Chief Rasaq Okoya (chairman, Eleganza Group); Prince Yinka Ademiluyi, a septuagenarian socialite; Prince Gboyega Ademiluyi, said to be in his late sixties, but suave, cultured and a highly successful oil magnate; Prince Adebambo Ademiluyi, in his mid-sixties, an ex- Kings College graduate, and Prince Kanmi Ademiluyi, who is in his late 50s.
READ ALSO: "Kings Don't Die" – Nigerians React To Ooni Of Ife's Death
Kanmi, the maternal scion of the Lagos Peregrino family and former editor of The Punch may be difficult to discountenance in the selection of a new Ooni since he is reported to have close affinity with the All Progressives Congress (APC) and is extremely close to both the Osun state governor Ogbeni Rauf Aregbesola and the national leader of the APC, Asiwaju Bola Tinubu.
While it is a known taboo in Yorubaland to express aspiration to succeed a reigning monarch, there is no denying that all eyes have turned in the directions of the Osinkola ruling house to produce Oba Sijuwade's successor, hence, nobody wants to be identified with such aspiration.
Adetokunbo, son of the respected Oba, has also tried to dodge the announcement of his father's demise when the Nigerian envoy to UK, Dr Dalhatu Tabila, visited the family in London yesterday night.
Source: Legit.ng