Saraki's Wife Causes Commotion At EFCC Office
Toyin Saraki, the wife of Nigeria's embattled Senate president, Bukola Saraki, caused commotion at the headquarters of the Economic and Financial Crimes Commission (EFCC) this morning.
Mrs Saraki arrived at the premises of the anti-corruption agency about two hours late for her appointment, with an unruly crowd, comprising of politicians and supporters.
Officials of the EFCC were reportedly overwhelmed by Mrs Saraki's huge entourage.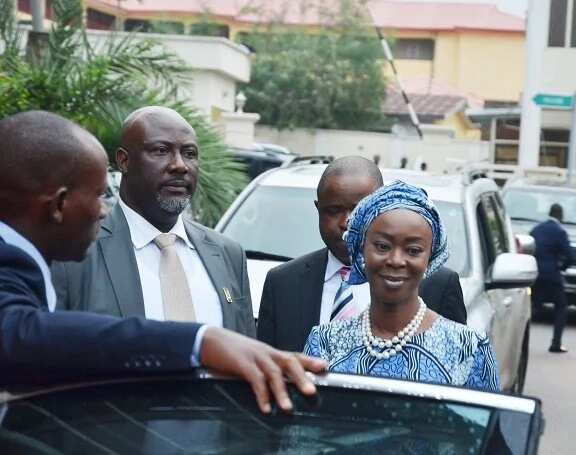 According to an EFCC source who spoke to Sahara Reporters, the crowd forced their way into the offices of the EFCC's Director of Operations, accusing the agency of bias.
READ ALSO: Senators To EFCC: We Hope Mrs Saraki's Invitation Not Political
Some other sympathisers stood outside the gates, creating a scene that seemed calculated to rattle EFCC agents.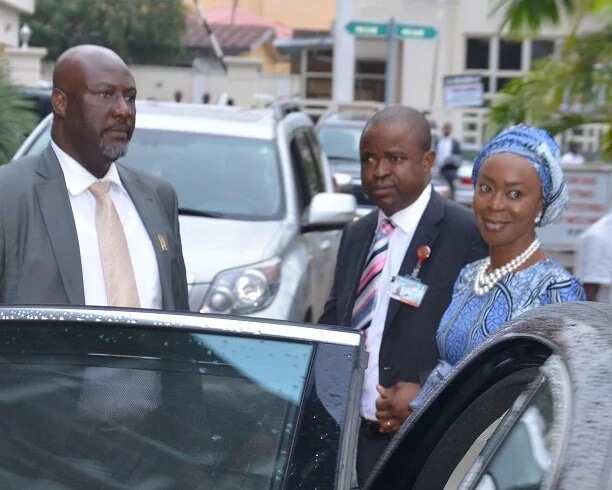 A senior agent at the EFCC said the agency had generated solid evidence of graft against the Senate president's wife and so they were not bothered by her entourage.
Last week, Mrs. Saraki had been summoned by the EFCC for questioning, to explain the inflow of funds into companies where she had interests when her husband was the governor of Kwara state.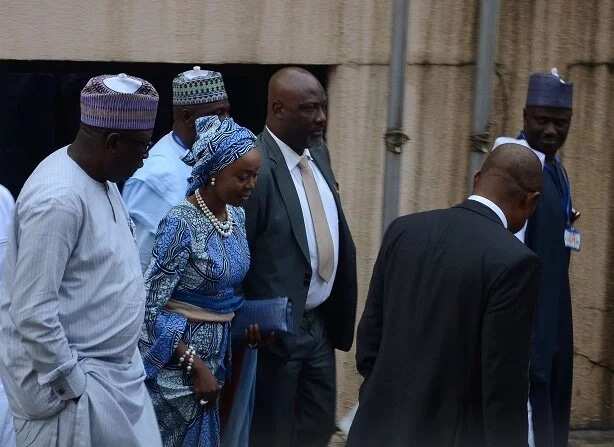 Reacting to the EFCC's invitation, Toyin Saraki, said she will honour the invitation. According to her, she was ready to assist the commission with its inquiries over corruption allegations leveled against her.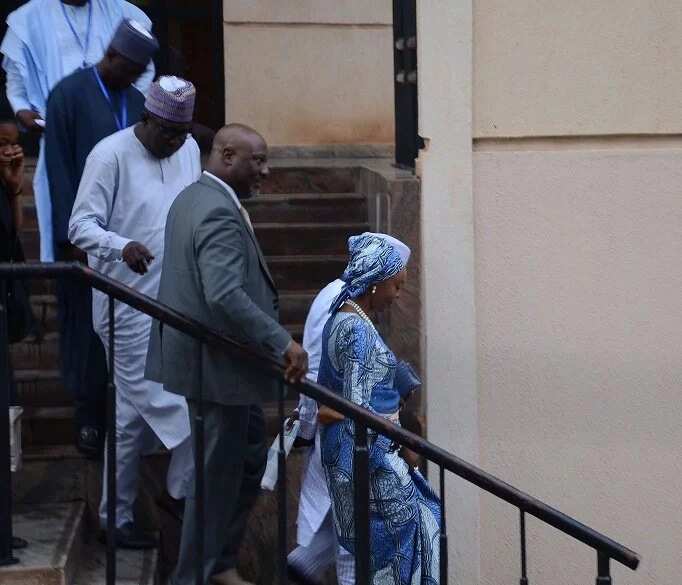 One EFCC source revealed that the agency began to investigate Mrs. Saraki based on a petition submitted to the commission by the Kwara state chapter of the Peoples Democratic Party (PDP).
Source: Legit.ng