Breaking: Ex CSO To GEJ Released From Almost Week-Long Detention
The Department of State Services (DSS) has set Gordon Obua, the former chief security officer to Nigeria's immediate past president, Goodluck Jonathan, free in the evening of Tuesday, July 21.
According to a statement by a family source, obtained by SaharaReporters, Obuah regained freedom at about 22:30, Nigerian time.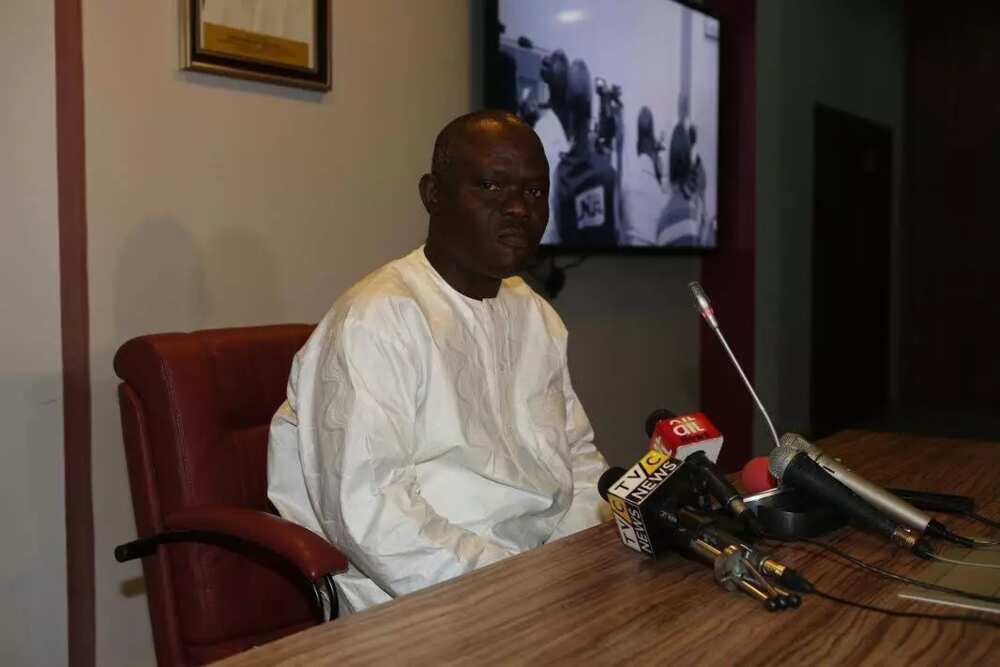 It would be noted that Obuah had to debunk the rumours about his death on Wednesday.
The ex security boss stated he was "hale and hearty", thanked his family, lawyers and friends. Then he left the press conference.
The former CSO has been in detention since Thursday, July 16, 2015.
Source: Legit.ng