Boko Haram Offers To Release Chibok Girls
Dreaded group Boko Haram is offering to free more than 200 young women and girls kidnapped from a boarding school in the town of Chibok over a year ago.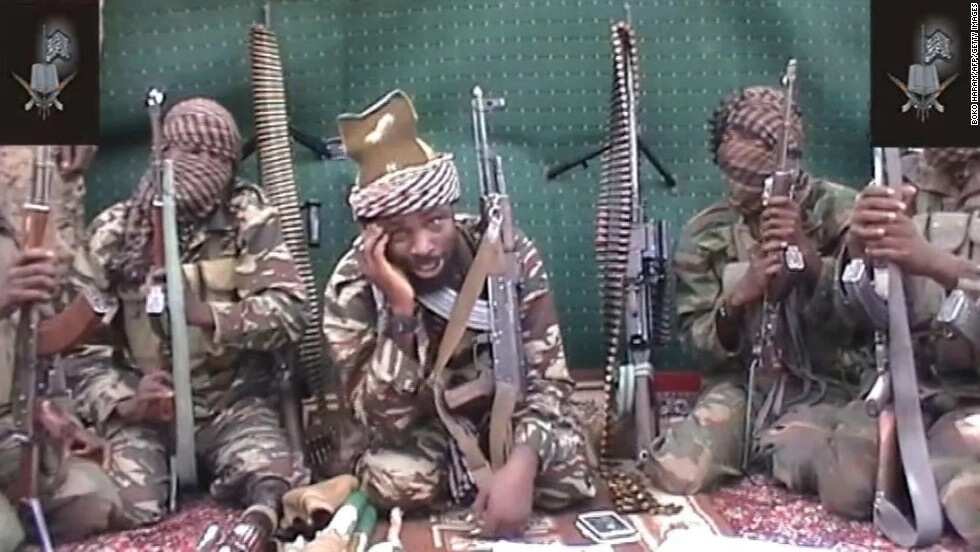 They are offering to release the girls in exchange for the militant leaders held by the government.
According to an activist, who pleaded anonymity with an international news agency because he was not authorized to talk to reporters on the sensitive issue, it was revealed that Boko Haram's current offer is limited to the girls from the school in northeastern Nigeria who were abducted in April 2014.
READ ALSO: Buhari Makes U-Turn On Boko Haram, Willing To Negotiate
"The new initiative reopens an offer made last year to the government of former President Goodluck Jonathan to release the 219 students in exchange for 16 Boko Haram detainees, the activist said.
He said the administration of President Muhammadu Buhari offers "a clean slate" to bring the militants back to negotiations that was earlier cancelled by different security agencies and their advice to Jonathan.
Meanwhile, according to the President's spokesperson, Femi Adesina, he had welcomed negotiations with the dreaded Boko Haram terrorists.
Source: Legit.ng