Jordyn Taylor: age, ethnicity, parents, relationship with Trevor Noah
People know Jordyn Taylor as the ex-girlfriend of the famous South African comedian Trevor Noah. She is a talented and beautiful lady who deserves to be discussed as a singer, a songwriter, and a model. Find out new information about the beautiful lady in this post.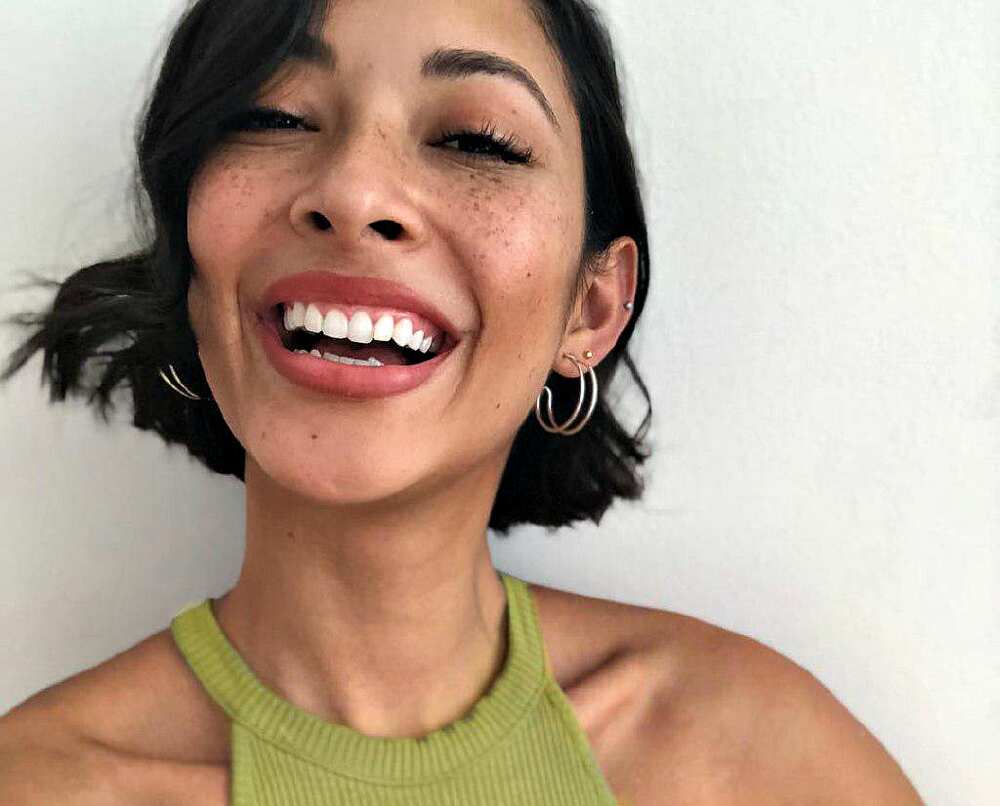 She is beautiful, young, and talented. You will say, "We know this already, what else?" Everything else is coming up. Jordyn Taylor is a lady that definitely deserves your attention.
Who is Jordyn Taylor?
Jordyn is the daughter of Elayne and Jason Braff. She was born on 14th November 1990 in Albuquerque, New Mexico, USA. Now, Jordyn Taylor age is 28. Jordyn Taylor ethnicity is African-American and Albanian, so it is not surprising that she has such a unique appearance.
She has an older brother named Justin and a younger brother Mikey. Taylor is an American model, singer, songwriter, and estate agent. Unfortunately, there are no details about her education both at school and university.
She is a very romantic person and likes Paris with all her heart. Taylor also likes to watch movies starring Robert Dawney Jr and Jennifer Aniston.
Jordyn Taylor model
As we know, she is an American model. Jordyn works as a freelance model. Not only her exceptional beauty but also perfect body measurements make her an excellent specialist in the modeling sphere:
Height: 170 centimetres or 5 feet 7 inches
Weight: 55 kilograms or 121 pounds
Bra size: 33B
Brеast-waist-hips: 86-61-89 centimetres or 34-24-35 inches
Shoe size (US): 7
Eye colour: dark brown
Hair colour: dark brown
READ ALSO: Mina Kimes bio: age, height, ethnicity, husband
Jordyn Taylor singer
When she was just 15 years old, the girl signed a contract with Manta Productions. It was the very first step into the music world. This cooperation did not last so long. After a while, she signed a new contract with Mark Jackson and Ian Scott.
Her popularity on MySpace grew instantly, especially after releasing her blow up song Strong, which brought her the first position in the MySpace chart.
In February 2009, she was asked to create a soundtrack for the film Confessions of a Shopaholic. Jordyn created something fresh and unique. The song was called Accessory. She has also cooperated with RedOne, Fernando Garibay and Darkchild. After a while, she decided to take a break from music and composing.
After a good rest, Jordyn started to work with Jeff Victuelles and Matt Wong. With their help, she composed and recorded her first collection of songs in 2012. This album was included to the list of the best 10 on Japan's R&B iTunes Chart. This music collection consisted of the following songs: Be the Same, Never Again, and Stuck. The singer had a lot of concerts in Japan.
Then Taylor finished an agreement with the Star Base and started a new one with Space Shower Music. In two months the girl released the second music album named Shine.
Her music is smooth and memorable. You will start to dance from the first beats, and you will not stop until the end.
Jordyn Taylor and Trevor Noah
The couple had been dating for several years since 2015. They visited a lot of red carpet events and spent numerous vacations together. Trevor is a very secretive person, so only thanks to Jordyn we managed to know about their private life.
Even after their break up, they still have photos with each other on Instagram. When Jordyn was asked about her feelings to Noah, she commented in the following way:
Of course I love him. How could you not love him? I love him so much but you guys should know we broke up this past summer but yeah I love him.
We can suppose that Taylor and Noah are friends now, or at least not enemies. We do not know whether they continue communication or not, but they were a really nice couple.
Jordyn Taylor is not just a beautiful lady; she is a very talented person who continues to develop her career. We believe we will listen to her new songs soon. If you still have not heard Taylor`s songs, you should do it right now!
READ ALSO: Ekaterina Lisina: height, feet, husband and hot photos
Source: Legit.ng