Police Parade Ikorodu Bank Robbers (PHOTOS)
The faces of the Ikorodu Bank robbers have been unveiled by the Lagos state police command.
It would be recalled that the gang of armed robbers who attacked the banks in Ikorodu last week Wednesday were caught by men of the Nigerian police.
The arrest came after soldiers on duty in Ondo state arrested one of the members of the group, who was travelling to spend his own part of the loot.
The soldiers, who were on a stop and search duty arrested the suspect while on his way to his home town in Okitikpupa, Ondo state.
READ ALSO: Ikorodu Residents Seek Protection From Vigilante Groups
During the stop and search exercise, the suspect was carrying in his bag, bundles of new N1000 notes with bank wrappers. Awared of the robbery incident in Lagos, the soldiers detained him and alerted the Lagos state police command.
Shortly after that, news broke out that the gang of robbers have been arrested by security operatives.
Confirming the report, the state police command on Monday, July 6, paraded the robbers at the force headquarters in Ikeja.
See pictures below;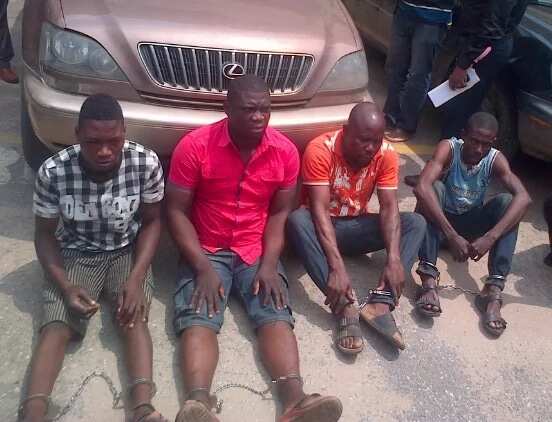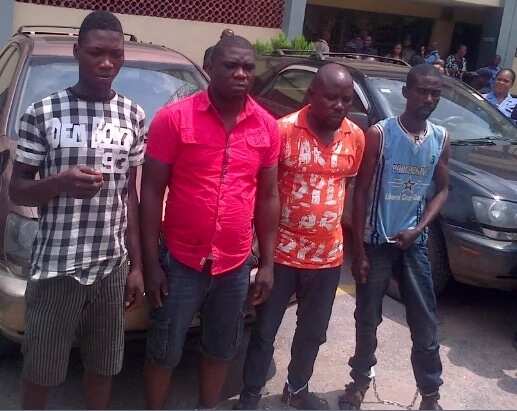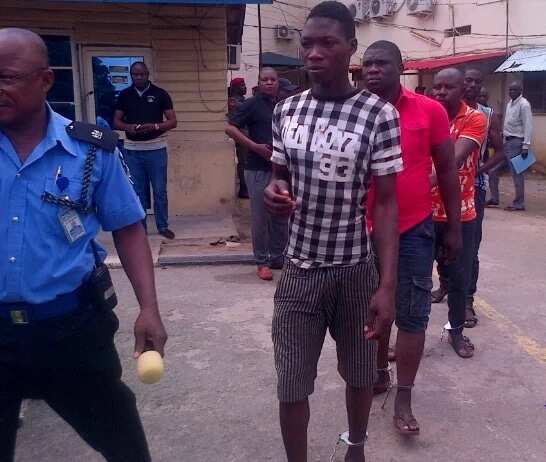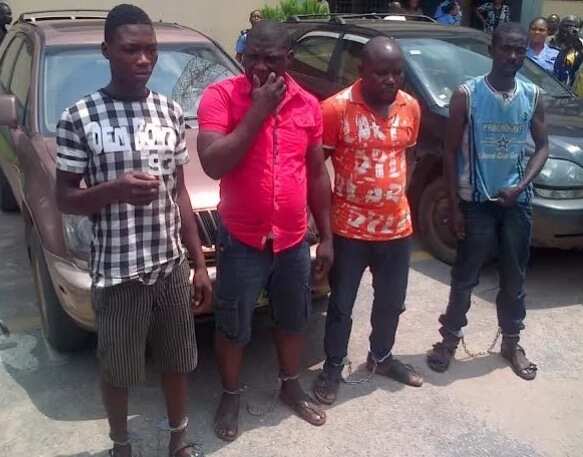 The police had placed a N5 million bounty on anyone with useful information on the whereabouts of the robbers before their arrest.
Source: Legit.ng