Buhari Urges People To Follow Principles Of Democracy
President Muhammadu Buhari on June 19 addressed Nigerians as he spoke in his home town Daura, Katsina state, in the course of his homage to the Emir of Daura, Alhaji Umar Faruk Umar.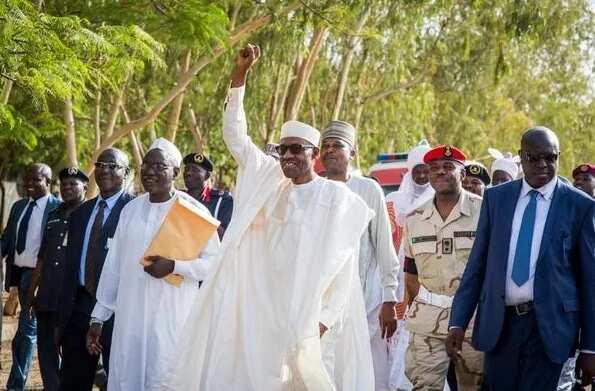 According to NAN, after attending the Juma'at prayer the country leader delivered a speech, in which he urged people to be patient and accept democracy as a lifestyle.
"If Nigerians continuously follow the tenets of democracy the country will always be at peace since democracy on its own with its institutions has the mechanism for resolving conflicts peacefully."
Buhari called on those dissatisfied with the general elections outcome to seek redress through democratic means.
The All Progressives Congress politician also noted that in 2002 when he joined politics, many people did not give him a chance because they knew his antecedents as a military officer. However, the results of the recently concluded polls showed that God had chosen him to lead the country.
READ ALSO: Just Imagine: What Buhari Did To Nine Presidential Jets To Reduce Cost Of Government
"It is not by power, it is not by wealth but by the Grace of God that I won the election."
Buhari further reiterated his commitment to serving Nigeria. He assured people that having occupied different political posts in the past, he had not had so much money in the banks either locally or abroad or anywhere in the world.
The Emir of Daura said that he knew Buhari as the distinguished leader and a man of integrity adding that he was happy with his emergence as the president. He also urged people to be patient and give Buhari time to fulfill his election promises.
See the photos from Buhari's Friday visit below: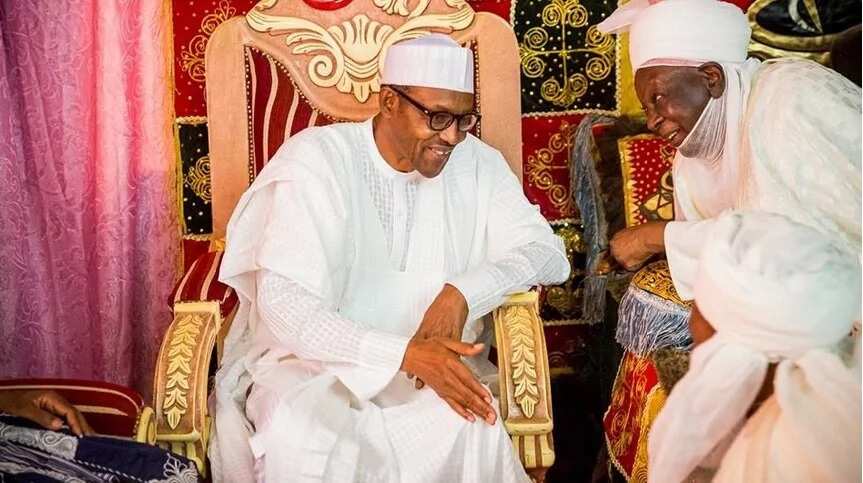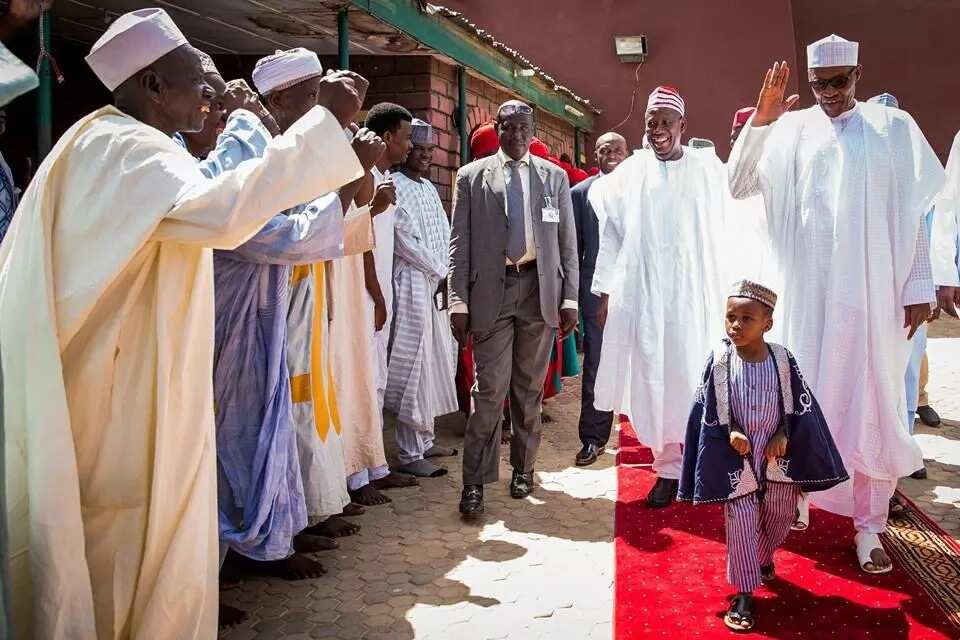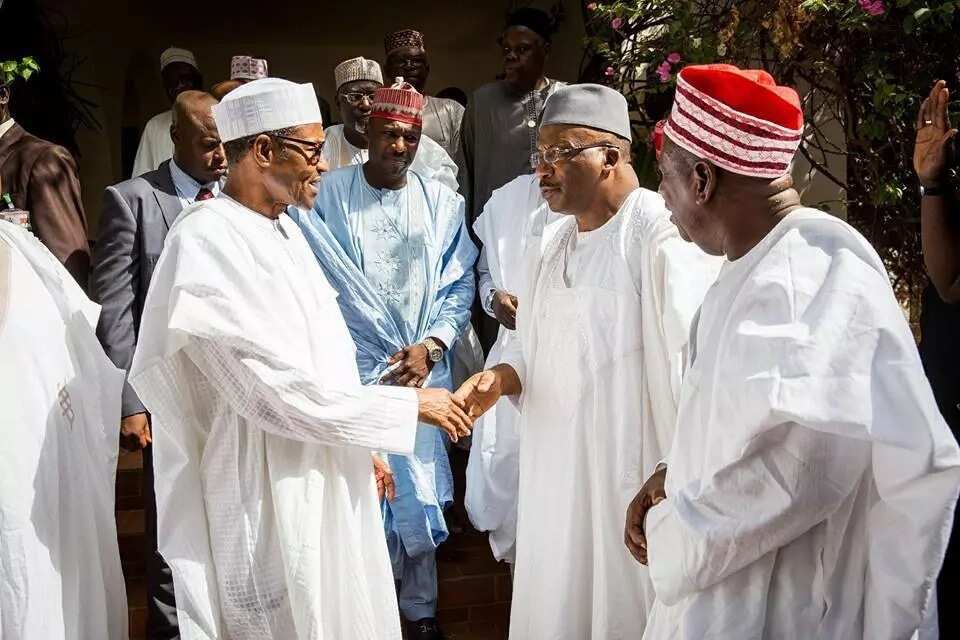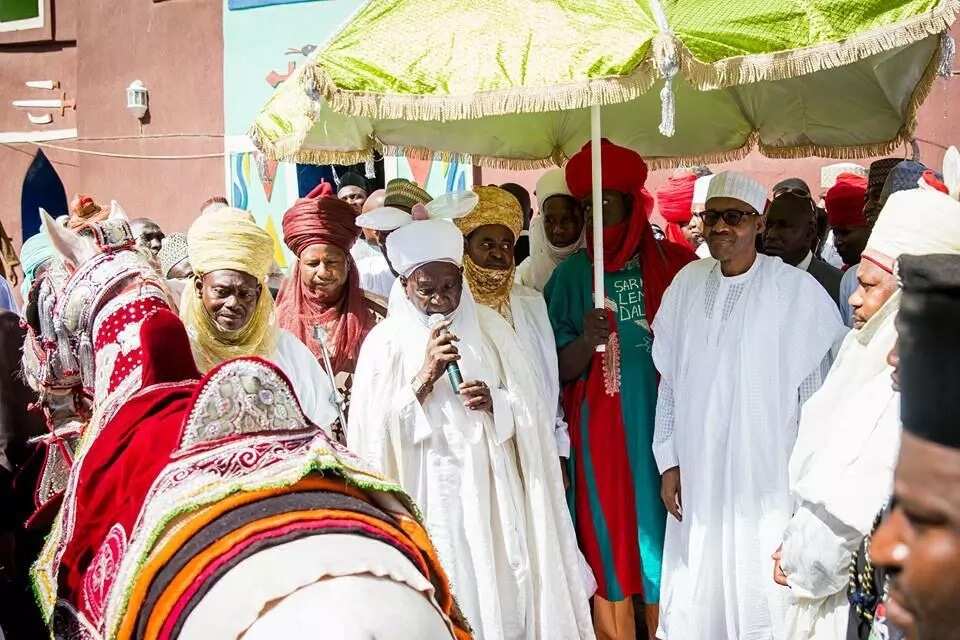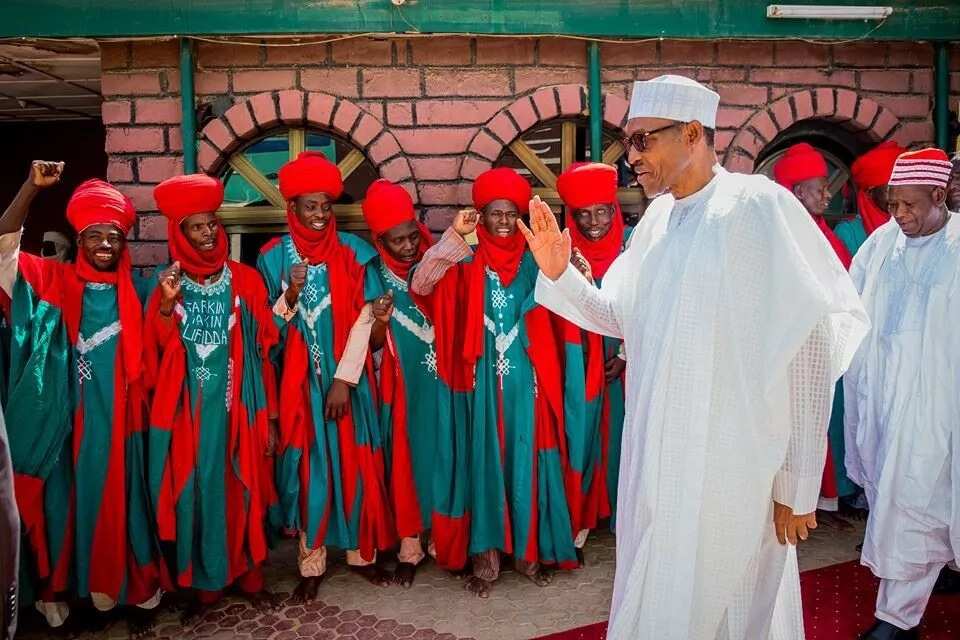 Buhari travelled to Katsina, alongside other dignitaries, to mark his first Ramadan in the capacity of Nigeria's president. He was welcomed by top figures in the political circles of the state.
In his message dedicated to the start of the holy month, the country head congratulated Muslims urging them to pray for the return of peace, love and prosperity throughout the country.
Source: Legit.ng