Aregbesola Asked To Resign Over Unpaid Salary
Resident doctors on Thursday embarked on a fresh strike to register their displeasure at the non-payment of their salaries in Osogbo, the state capital.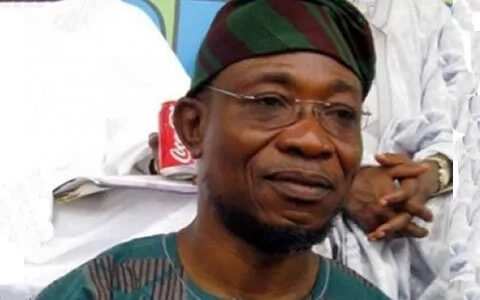 The health professionals who were resident doctors at the Ladoke Akintola University of Technology Teaching hospital said that the governor must step down if their eight month salaries were not paid at the end of June as earlier promised by the governor.
READ ALSO: Aregbesola Emptied Osun's Treasury - PDP Chieftian
Led by their president, Dr. Olalekan Ajayi, the doctors displaying placards moved from the hospital to the road singing anti government songs.
According to Punch, Dr Ajayi made it known that the situation was not just affecting them but also their families. Those to be affected most however were the patients who would need medical attention
"We have not been paid for the past eight months. And since then, we have been lobbying and appealing to the government to help but till date we have not been paid. 
 "It has not only affected us as humans, it has affected our families and also our patients. We are telling the government of Ogbeni Rauf Aregbesola to do the needful. 
 "This is economic genocide in our state. It is not compatible with life. For these eight months, we have tried to maintain peace and industrial harmony. There is no official announcement that we are on strike but we can't work. 
 "The hospital is down, everybody is down and there is no way we can actually work as professionals." 
READ ALSO: Unpaid Salaries: Group Tells Aregbesola To Resign
The doctors appealed to President Muhammadu Buhari to look into the matter in Osun state and other states facing similar problem.
Recently, Governor Aregbesola Was Accused By A Human Rights Activist Of Being A Pathological Liar
Source: Legit.ng