Buhari Vows To Kill Corruption In Nigeria
Nigeria's President, Muhammadu Buhari, has for the umpteenth time vowed to eliminate corruption in the country.
Buhari, who was speaking during a discussion session with Nigerians living in Johannesburg, South Africa, also promised to implement the cardinal policies of his administration in order to move the country forward.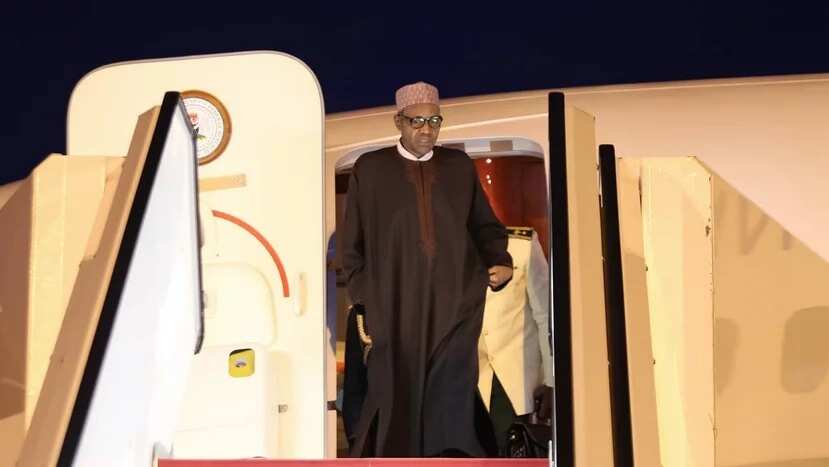 READ ALSO: President Buhari Must Work Hard To Be Remembered, Praised
"Government is determined to secure the country, manage the economy, create employment and fight corruption. Some articulate writers have said if we do not kill corruption, corruption will kill Nigeria. This APC administration intends to kill corruption in Nigeria. We will do our best, I assure you.
"We are getting the facts and logistic requirements together,"  the president stated as reported by The Nation.
READ ALSO: 5 Signs Buhari Will Soon Dump Bola Tinubu
While urging Nigerians in the country to remain good ambassadors of Nigeria, Buhari stressed that the leaders of both countries will soon meet to discuss several issues bordering on their relationship.
He said: "those of you who have the opportunity to come here and represent us, make sure that you are representing Nigeria, you are all ambassadors of Nigeria. This means a lot of patience, restraint, self respect and pride. You must have all these."
The Nigerian leader, who returned to the country from the African Union summit early Tuesday morning, June 16, is known for his integrity and fight against corruption.
Source: Legit.ng