Buhari Out Of The Country Once Again
President Muhammadu Buhari will jet out to South Africa tomorrow to attend the 25th African Union Summit in Johannesburg.
The President who recently flew back into the country after his visit to the G7 meeting is going to his first continental assignment since taking office by chairing a meeting of the Peace and Security Committee of the African Union during the summit.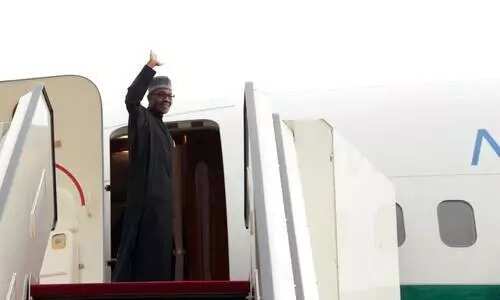 This was revealed in statement by the Special Adviser to the President, Femi Adesina (Media & Publicity) .
Buhari is expected to hold talks with other African leaders on the issue of security and secure the nation from Boko Haram.
Buhari is scheduled to report back into the country on Tuesday at the conclusion of the summit which will focus mainly on continental peace and security.
Buhari in the G7 meeting had talks with the German prime minister and French counterpart who promised the newly inaugurated president of Africa's largest population help in Nigeria's security issues.
Source: Legit.ng