Majek Fashek: From Nigerian Music Legend To Beggar
Joseph Edgar, an investment banker and blogger, has run into Nigerian music legend Majek Fashek this morning in Lagos.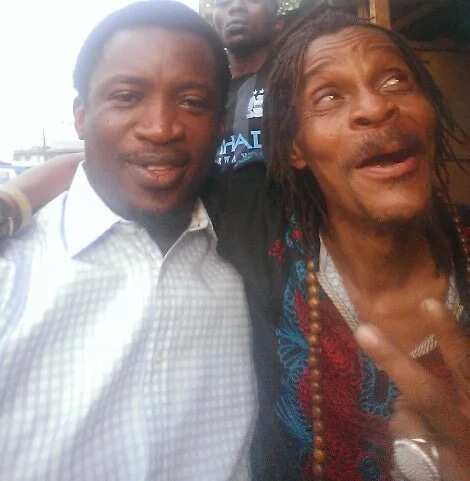 On his way to work the man saw a loony figure in sagged pants with dirty black underwear showing, and a caftan perched precariously on his extra lean shoulders.
The man with long unkempt dreadlocks and yellow teeth had a surprisingly very handsome face. In this man Edgar recognized one of the legends of Nigerian music Majek.
READ ALSO: I'm Under Spiritual Attack – Majek Fashek
He was begging for ogogoro because he did not have 100 Naira to pay for it. The blogger reportedly stopped, brought out the money, but suddenly got confused.
"Should I give him this money and contribute to his death or should I refuse him and watch him throw a tantrum like a disposed toddler. He saved me the dilemma as he grabbed the money from me and rushed to the ugly, black dirty merchant of death, who gleefully poured him a glass full," Edgar recalled.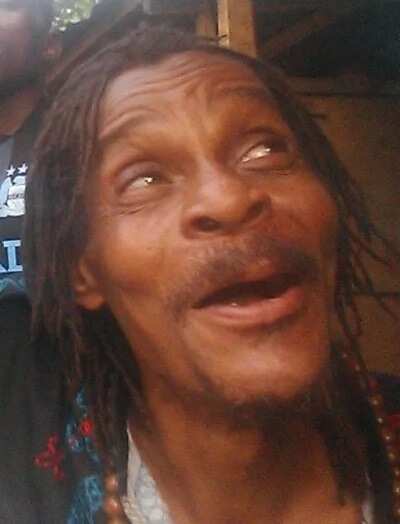 Majek downed the drink and hugged the blogger like he had just saved him from death.
"I looked deep into his eyes and saw a lost soul. He was actually begging for help, the demon inside of him peered at me from his once very beautiful eyes, daring me to do my worse."
Speaking with the blogger, Majek said that he was not going to leave this host until it finished its dreadful task of killing him.
Shortly after the rencounter with the former music star, the impressed Edgar shared his experience and sad feelings in his blog.
"Did we fail him as Nigerians, did we put an umbrella over the rainmaker, did the flood of his talent wash away his life, what can be done, do we continue watch him make a mockery of a life once blessed?" the blogger asked.
READ ALSO: Where Are They? The Celebrities Of Yesteryear…Blackface, BabaFryo, Majek Fashek Etc
"Majek in his destitution represents Nigeria. Blessed with more than enough resources, rich in human capacity, more fertile land than the whole of Asia and filled with gifted and talented people, but yet beggarly and poor. Daily our leaders go to 'jibowu' to beg poorer countries for aid, for debt forgiveness. The contradiction never leaves me. Japan with no known natural resources is so developed that we can only look in shame.
"Majek with all the talents of a thousand people, begging the woman who can't lift a finger beside him for N100, Majek being laughed at by miscreants and being mocked with so much joy by those who were not half as blessed by God," he added.
Source: Legit.ng