PHOTOS: Muhammadu Buhari 's Presidency In Pictures
Muhammadu Buhari has already managed to do many things during his presidency. Check out his deeds in pictures.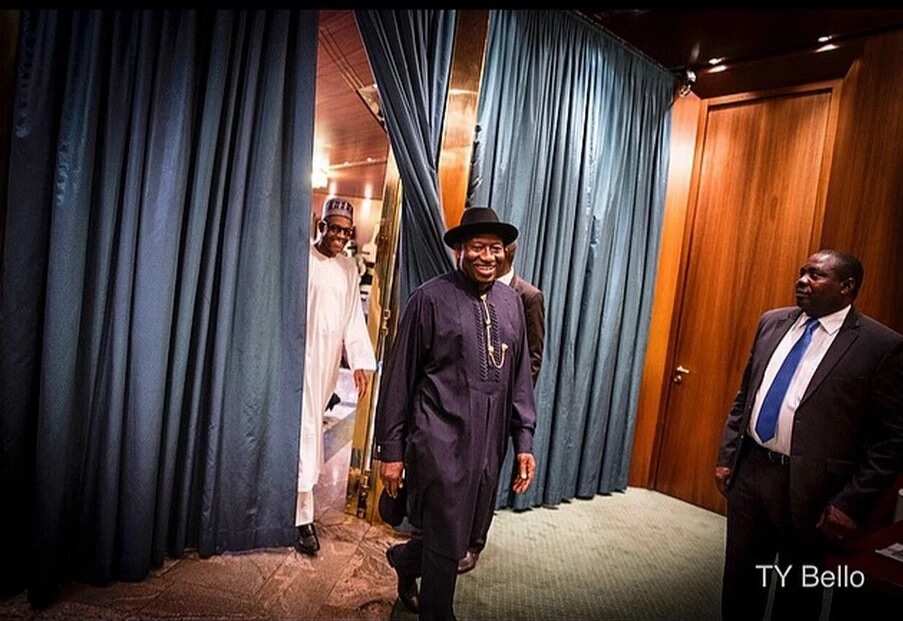 Once bitter rivals during presidential race, Goodluck Jonathan and Muhammadu Buhari seemingly achieved full reconciliation and mutual understanding at this photo. You can see Jonathan leaving Buhari just the day before the end of his presidential term – and he seems to be quite happy. Maybe, because together with the presidential post, Jonathan is leaving Buhari a burden of such problems as corruption, destroyed economy, weakening naira, unemployment and Boko Haram insurrection?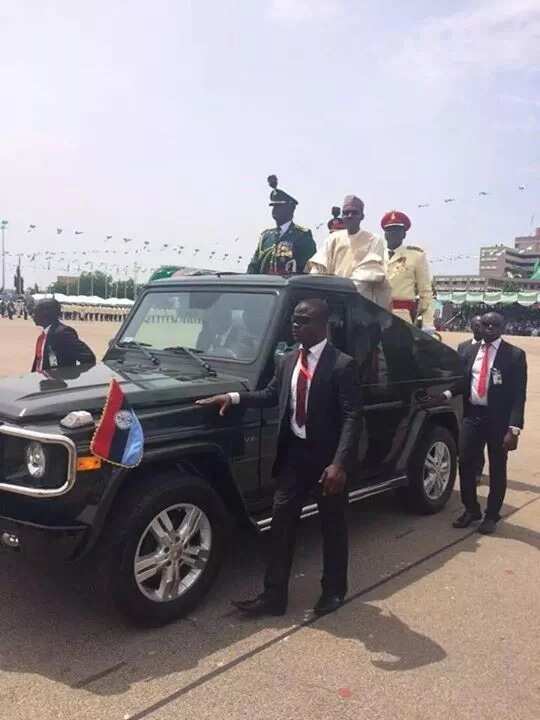 Muhammadu Buhari became President of Nigeria after taking a short standing ride in this " - presidential Mercedes-Benz G-Wagon usually used only for the inauguration or a ceremonial parade.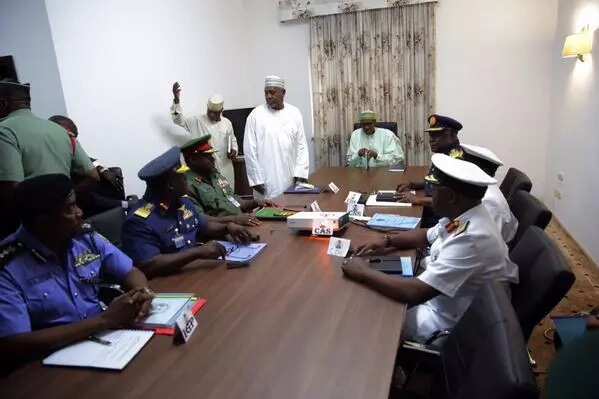 First Muhammadu Buhari's decision was overwhelmingly welcomed by Nigerian people. The President of Nigeria ordered to relocate military command and control centre to Maiduguri, the capital of Borno state. "The command centre will be relocated to Maiduguri and remain until Boko Haram is completely subdued, " told Buhari in his inauguration speech.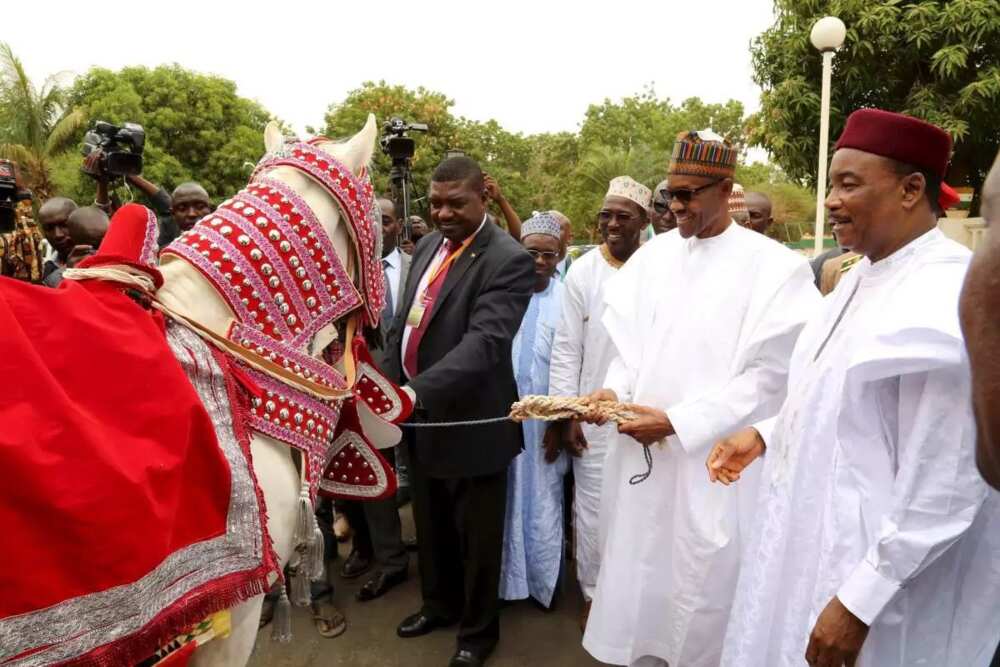 Visit to Niger was the first Muhammadu Buhari's foreign trip as the President of Nigeria. Together with Niger's President Mahamadou Issoufou they discussed several topics , but the major purpose of the visit was working out joint strategy against Boko Haram militants. At this photo Buhari observes a horse while having some rest after heavy talks.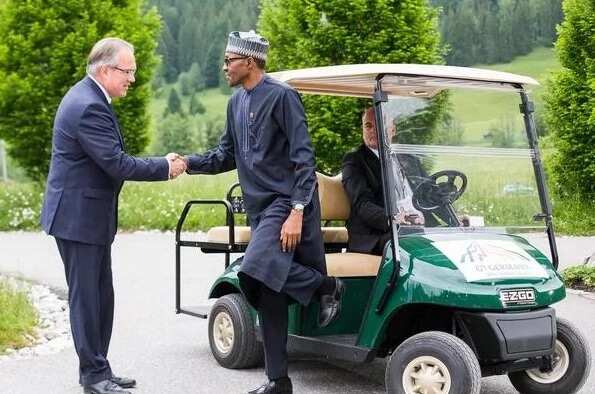 But the most important foreign Buhari's visit to date was attending the G7 summit in Germany.
Despite the fact that quite modest electric motor car used there, many heads of states can only dream to take a ride in it. For example, Russia's President Vladimir Putin was banned from attending the G7 summit over Russian aggression against Ukraine.
At the same time Muhammadu Buhari seated next to Barack Obama at the G7 summit.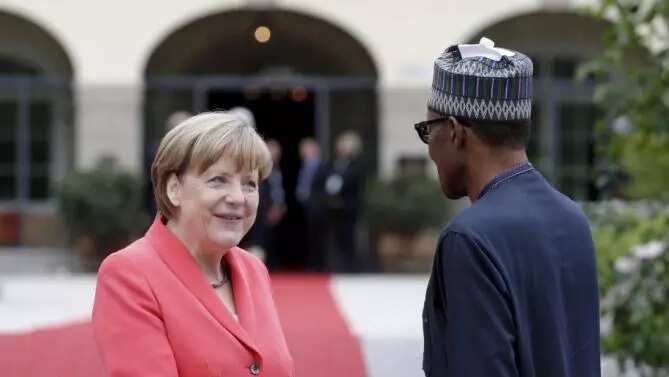 During the G7 summit Muhammadu Buhari caused international embarrassment, referring to the chancellor of Germany, Angela Merkel, as "
Maybe Buhari confused her with Michelle Obama?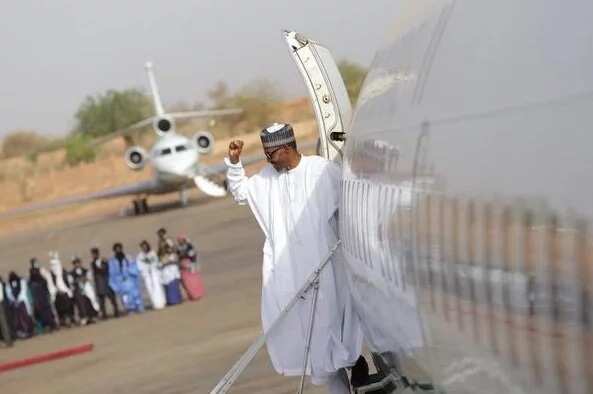 Muhammadu Buhari returns home from the G7 summit in his massive $100 million presidential jet, known as the "
Buhari inherited a considerable aircraft fleet from Goodluck Jonathan costing totally more than $300 million. At this photo you can see another presidential jet in the background – Dassault Falcon 7X, costing more than $50 million. There are two of them at presidential disposal.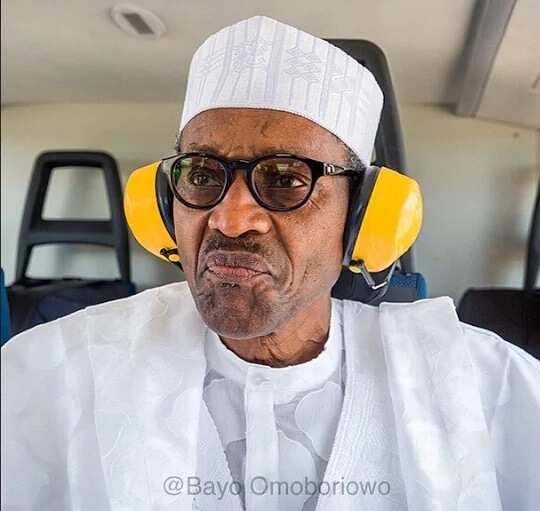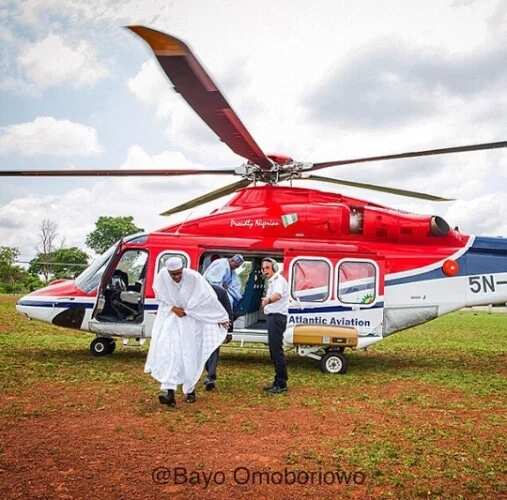 Besides that, there are three AgustaWestland AW139 helicopters worth $12 million each, used by Buhari. Presidential work requires not to waste time in traffic jams.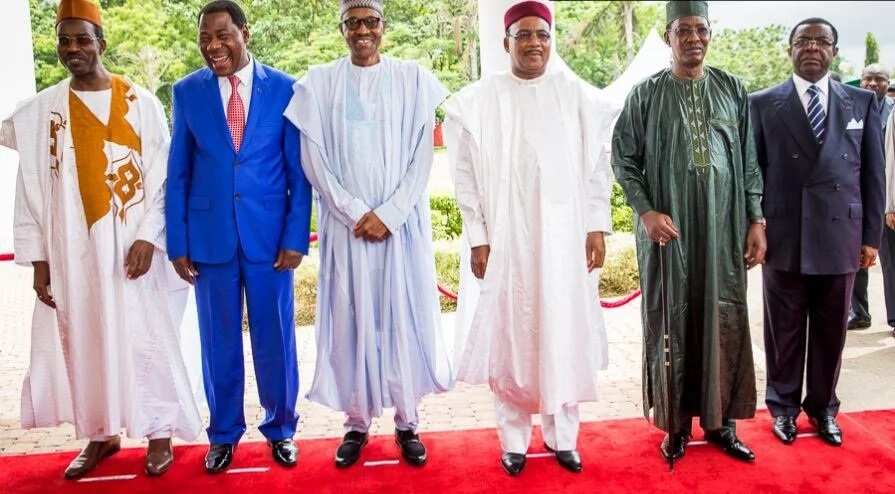 Now Muhammadu Buhari is hosting meeting of the Lake Chad Basin commission in Abuja. Judging by this photo, the job of a top politician is not only about huge responsibility, but can be much fun too.
The first 14 days of Muhammadu Buhari as Nigeria's president show that leader of the nation starts eradicating corruption.
It would be recalled that while opening and during all his electoral campaign Buhari promised to tackle corruption, insecurity and economic issues.
Source: Legit.ng